The Highlanders fell to visiting Bishop O'Dowd on Jan. 24 in a tight battle for West Alameda County Conference supremacy.
The Dragons battled back from a three-point deficit in the final minute, with Cameron Brown making the game-winning shot in the last seconds. The final score: Bishop O'Dowd 67, Piedmont 66.
The Highlanders went up 66-63 with 45 seconds left on a pair of Spencer Settlemier free throws.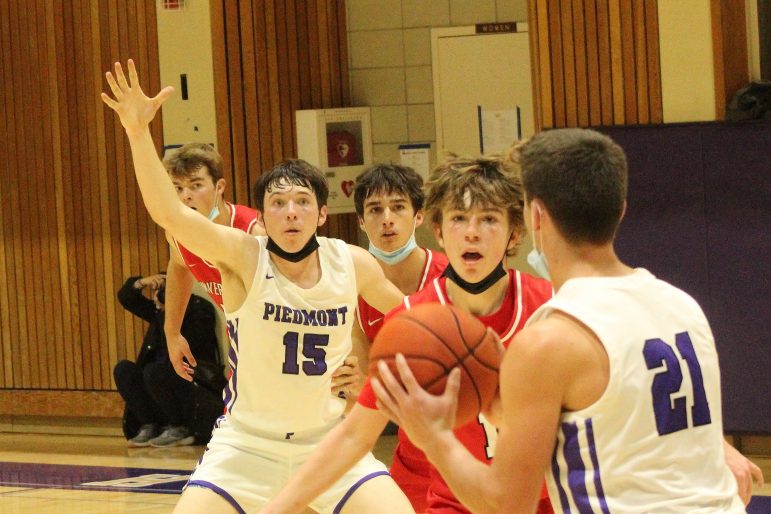 Myles De Los Santos Moore cut it to one on a nice follow with 19 seconds remaining. Daniel Wilson made a fantastic steal in the backcourt to get the ball back for O'Dowd. Amos Hodgson missed a shot, but the ball went out of bounds and the Dragons kept possession with nine seconds to go.
A poor inbounds pass almost resulted in a turnover, but De Los Santos Moore was able to punch the ball in to Brown, who shot from near the free throw line. It bounced on the rim at least four times before falling in.
Piedmont fell behind 22-7 after the first quarter, but fought back to tie the game at halftime, 35-35. The game went back-and-forth in the second half.
A.J. Harris scored 25 points on six of 13 shooting from 3-point range. He also had eight rebounds and four steals. Jojo Murphy had 18 points and seven assists. Brit Burden contributed 10 points and five rebounds, and Adhi Bornstein scored seven.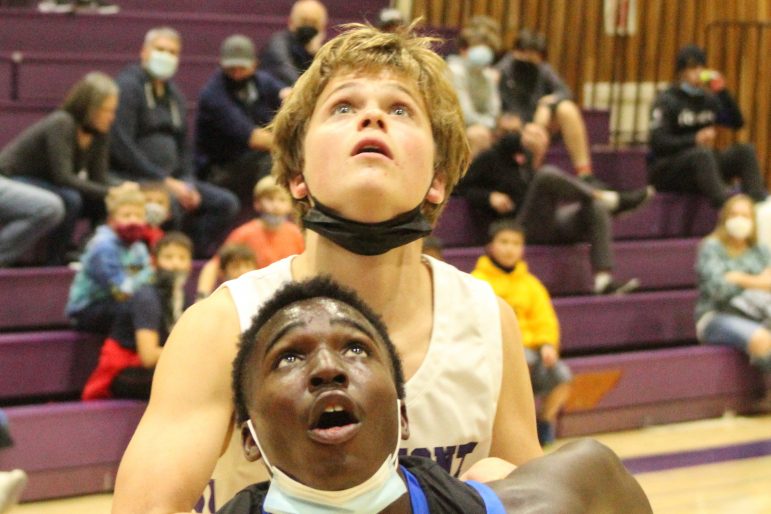 Several reports noted that Warrior Juan Toscano Anderson, who attended Castro Valley High School, attended the game.
The two teams are scheduled to play the rematch at O'Dowd on Feb. 9.
On Jan. 21, Piedmont defeated San Leandro on the road, 79-51. The Highlanders jumped out to a 26-13 first quarter lead and never looked back. The lead grew to 43-18 at halftime.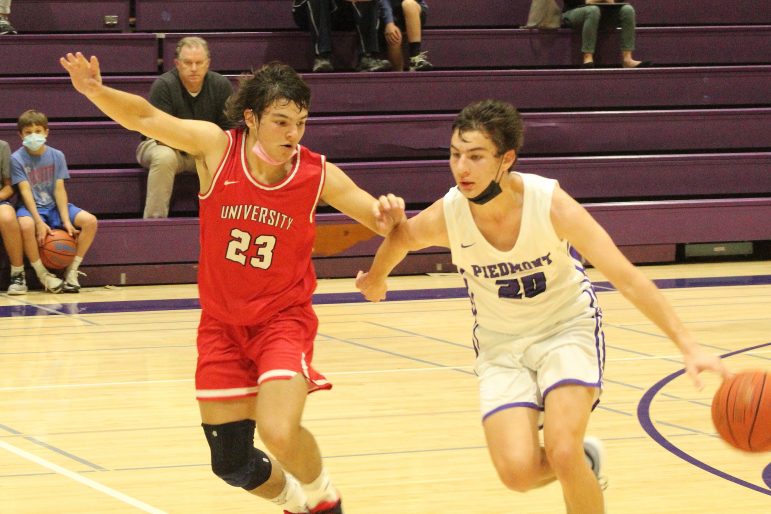 Harris scored 23 points to go with eight rebounds. Murphy had 20 points, nine assists and four rebounds. Raydan Holmes scored 11 points and dished out four assists. Settlemier had eight points and five rebounds. Bornstein scored seven and Theo Evans grabbed seven rebounds.
Piedmont is now 8-8 on the season, 3-1 in WACC play.
Photos by Damin Esper and Ken Evans