The Highlanders recorded a pair of wins upon a return to action after a few Covid-related postponements. Piedmont defeated Alhambra on January 17, and also beat Castro Valley in a West Alameda County Conference game on January 14.
The Highlanders hadn't played since January 5 due to the postponements.
The 68-40 win nonleague over Alhambra helps Piedmont, as both teams are in the North Coast Section's Division 3.
"(We played) great team defense as we held them to 34 percent shooting and forced 24 turnovers," interim coach Jason Harris said of the win over the Bulldogs.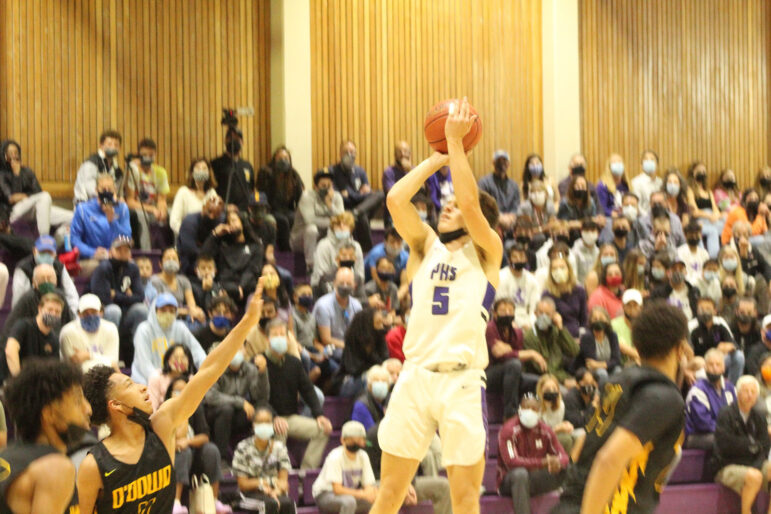 Jojo Murphy had 20 points and seven rebounds to lead Piedmont. A.J. Harris added 15 points on six of nine shooting from the floor. Murphy and A.J. Harris each had four steals.
Justice Hartford had five assists and Raydan Holmes added four assists.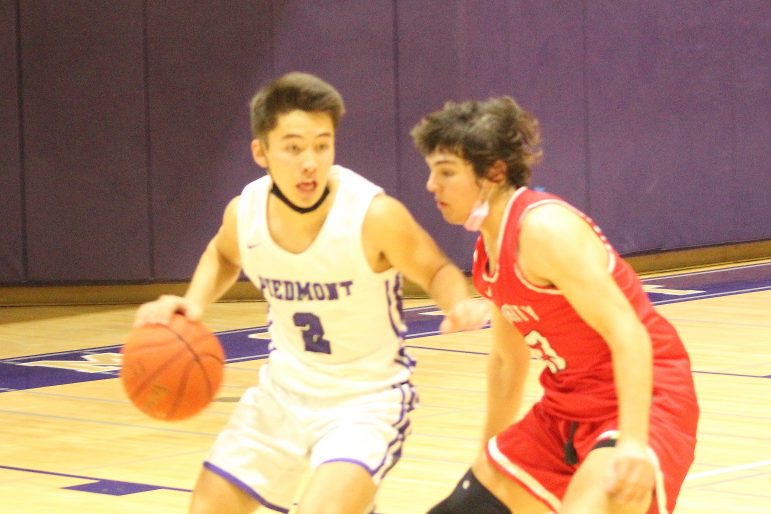 Ten players scored for the Highlanders, a season-high.
Josh Palmer scored 10 points for Alhambra.
Piedmont beat Castro Valley 80-52. A.J. Harris scored 29 points and added nine rebounds and seven assists. Murphy scored 27 points and handed out six assists.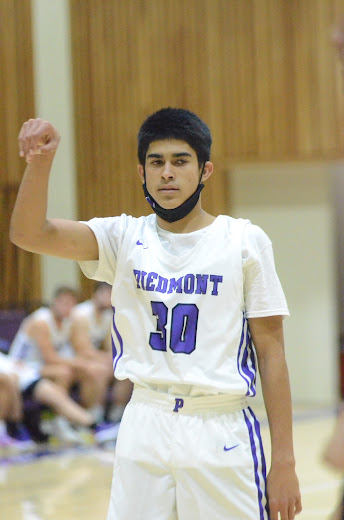 Adhi Bornstein scored seven points for the Highlanders.
Darius Jackson led the Trojans with 13 points.
Photos by Ken Evans and Damin Esper