The 2021-2022 Piedmont Education Foundation Giving Campaign has officially come to a close, with a fantastic outcome. Far surpassing the original goal of $3 million, this year's campaign ended up raising a total of $3.7 million from approximately 1,200 families — the highest amount ever raised.
These stellar Giving Campaign results indicate the Piedmont community's deep support of our children and our schools. And this support is critical — Piedmont's schools count on Giving Campaign funds to support essential programs that provide a top-notch education for our students. "Piedmont families are showing their gratitude for reopened schools, increased health and safety measures, and a return to the robust curriculum and individualized student attention that set our schools apart," said PEF Executive Director Heather Frank.
Funds raised by this year's Giving Campaign will help keep Piedmont's student/teacher ratios low and fund essential programs, like libraries and librarians, art and music, teachers, S.T.E.A.M. training, electives, A.P. classes, counselors, and special education support. Funds will be allocated by a committee composed of Piedmont parents and community members, who will meet to learn more about the district's needs and decide where to funnel Giving Campaign funds based on where the money can most effectively support Piedmont's students. A full report of how the funds from this year's campaign were allocated will be publicly available.
District-wide, PUSD's 1st grade parents won the participation contest, with 81% of 1st-grade families giving. At Wildwood, the Kindergarten parents had the highest participation level of the year: 93% of families gave! The Giving Campaign team will celebrate all of Piedmont's 1st-grade families with a taco truck party in the spring.
"We really appreciate the community's support of this year's Giving Campaign, which makes up about 8% of our school district's annual budget. I am looking forward to working with PUSD and the PEF Board to put these funds to work in our schools," said Giving Campaign Co-Chair Christine Wente von Metzsch.
The Giving Campaign's success is also due to both the amazing staff at the Piedmont Education Foundation and an incredibly dedicated committee of volunteers that worked tirelessly for months. This year's volunteer committee was one of the largest yet, with over 60 parents from across Piedmont's schools dedicating their time to support Piedmont's students and schools.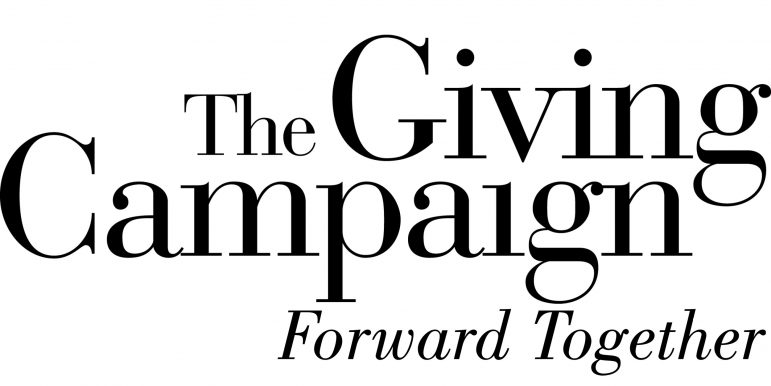 The behind-the-scenes effort the staff and PEF and Giving Campaign volunteers put in to achieve this milestone fundraising outcome is impressive. This year's Giving Campaign team put up banners and signs at the schools, conducted community outreach, wrote letters and made phone calls, organized and spoke at numerous community events, ran mail and email campaigns and text banks, spread the word via weekly messaging in school bulletins, class emails and local news outlets, amplified campaign messaging on PEF's social media, distributed 760 Giving Campaign lawn signs, and engaged in personal outreach to hundreds of donors.
Nicki Gilbert, Chair of the PEF board, says, "The Giving Campaign is truly a community effort. The tremendous success of this year's campaign is a resounding testament to the ongoing commitment and dedication of our volunteers and the donors who consistently put our schools and kids first. Thank you, Piedmont."
The Giving Campaign leadership team would like to extend their deep gratitude to the team at the Piedmont Education Foundation, the many volunteers who helped with the campaign, and the entire Piedmont community for supporting our schools. Thanks to this outpouring of support, our children will continue to receive the quality education they deserve.
PEF thanks supporters
Piedmont Education Foundation would like to express our deepest gratitude to this year's Giving Campaign co-chairs and volunteers, and to the extraordinary Piedmont community for your generous contributions to the 2021-22 Giving Campaign.
1,201 families donated a combined total of over $3.7 million to support Piedmont schools. These gifts put us well beyond our target goal and make it possible to provide our schools with resources at a higher level than ever before.
Thank you for helping to meet the needs of our students, teachers and schools. We have done our best to make sure these listings are full and complete. Please forgive us any errors or omissions.
It is never too late to donate. Make your contribution today at PiedmontEdFoundation.org or by calling (510) 653-1816.
Donors to the 2021 Giving Campaign
$25,000+
Ben & Cortney Allen
Doug Alexander & Cynthia Gouw
Michele Cucullu & Pedro Gonzalez
Jeannine & Ben Gillikin
Mark & Cathy Glazier
Sara Johnson Kerrest & Frederic Kerrest
Eileen & Chris Kwei
Jon Q. Reynolds
Tom Snyder & Anne Bisagno
Jed Wakefield & Jennifer Bretan
Iwei Yeh & Serge Saxonov
---
$15,000-$24,999
Rob & Laura Amen
Andrew & Vivian Bakonyi
Breber Family
Carolyn Cahill & Mike Laufer
Chakravartula/Holt Family
Coffey-Midili Family
Mari & Patrick Cross
Dickason Family
Ryan & Nicki Gilbert
April Gruber & Aric Shalev
Grace & Taylor Harris
Amelie & Dan Kappes
Grace Lee & Michael Chen
JF Prata
Arvind Seshan & Aabha Kothari
Rich & Barbara Thompson
Rebecca & Edward Thornborrow
Greg Tschider & Jennifer Otte
Roland von Metzsch &
Christine Wente von Metzsch
Wake Family Charitable Foundation
---
$10,000-$14,999
3 Anonymous
Tonya Antonucci & Natasha Cupp
Bachher Family
Sasha & Matt Bainer
Jennifer Berlekamp
Justin & Susie Burden
Nora Canty & Sean Hilchey
Jean Chen & Tadashi Takazawa
John Cheney & Gina Lambright
Sarah & David DeVan
Chrissy & Matt Droessler
Steve & Karen Ellis
Ashley Goldsmith & Chris Cestaro
Dave & Penny Graham
Holly & John Hanke
Mina & Teak Herrgott
Erin & Adam Hupp
Jennifer Hutchison & Matias Cudich
Peter Imburg & Kelly Connors
Mary & Doug Ireland
Alicia & Jim Kalamas
Katzel Family
Lindsay Larsen & Hendrik Scholten
Carrie & Pat Lee
Catherine & Gavin McDowell
Patrick & Camille McDowell
Andy & Catherine Minor
Laurie & Srikant Misra
Dan Rampton & Anna Putnam
Eileen Ruby
Julia & Neil Ruthven
Rafael Santander
Rich & Lisa Sauer
David & Lissy Schleuning
Drew & Bridget Schreiber
Cory & Tom Smegal
Eveline & Jay Stock
Melissa Waters & Ben Worthen
Liz & Gregor Watson
Natalie Williamson
Winnacker Family
---
$5,000-$9,999
2 Anonymous
Fairuz Abdullah & Monty Agarwal
Colleen Allan & Brian Payne
Matthew & Alli Allessio
Luis Alonso & Dana Edelman
Claire & Andrew Arno
Mark & Courtney Azad
Greg & Julie Barton
Tom Baudendistel & Lisa Kinoshita
Kara & Eric Baysinger
Jonathan Becker & Virginia Watkins
Michael Begert & Annette Clear
Joel Beisner & Stephanie Dang
Berlekamp / Bradley Family
Andres Botero & Bridget Brennan
Desten Broach & Franci Kursh
Jack & Jenna Caldwell
Anne Callahan & Jason Harris
Chris & Lisa Carnazzo
Marco Casalaina & Karen Bird
Chris Caton & Erica Jennings
Kevin & Lara Chu
Ellen & Daniel Chun
David Cole & Susy Struble
Michelle & Brady Cole
Georgia & Chris Collins
Helena & Justin Cooper
Chris & Amy Cordani
Andrea & John Curran
Mary & Mike Cvet
Lise Dahms & Kevin Lee
Erin & Todd Dando
Deming-Austin Family
Adam & Kim DeYoung
Kat & Jason Di Piazza
Rob Doebelin & Zeena Fakoury
Christie & Robert Donnelly
Rob & Janet Edesess
Alan & Shaya Ehteshami
Sarah & Eric Eisemon
Charlotte & Mike Ero
Lyn & Jason Estavillo
Shannon & Angel Fierro
Shari Fujii & Douglas Higashi
Troy & Julie Fujimoto
Brigid Gaffikin & Bryan Cantrill
Sheila & Dominic Giuliani
Mike & Kim Gray
Sacha & Joel Grippando
Grochowski Family
Katie & Mark Gudiksen
Janet Gunzner-Toste & Dean Toste
Justin & Amy Gurvitz
Marivic & Craig Hammond
Stacy Hammond & Tim Lasocki
Mike & Sarah Handelsman
Kristen Harknett & Hugh Louch
Chris & Anja Hart
Brian & Jeanne-Marie Hebert
Cindy & Adrian Hinman
James Ho & Susan Lee
Barron & Tiffany Hong
Chris & Andrea Hong
Chad & Sara Ironside
Brian & Laura Jacobs
Peter Jaeschke & Supina Mapon
Jean Jarvis & Eric Havian
Alex & Martha Joerger
Franklin & Catherine Johnson Foundation
Tom & April Joseph
Jacque & Mike Jumper
Travers & Rita Kemp
Hermann Kim & Margaret Jung
Kenneth Kim & JinAh Lee
Shanti & David Kim
Kate & Brad Kittredge
Nancy Koch & Jane Stafford
Gabriel Kra & Julie Caskey
Adrienne & Rik Krumins
Patrick & Laura Lang
Anna LaRue & Kevin Lacker
Justin Laubach & Rebeccah Pelle
Elisa Lee & Rob Phillips
Patricia Leicher
Zhenya Lindgardt & Martin Reeves
Victor Liu & Stella Yu
Sara & Patrick Lonergan
Michael & Rachel Long
Ben Mand & Jodi Olson
Shane & Michelle McGilloway
McKay Family
McKee/Adams Family
Susan & Dan McLaughlin
John McWeeny & Abby Scott
Rachael Meny & Matthew Hinsch
Andrew & Stacy Merickel
Nikolai & Xenia Meyer
Aaron & Dana Mitchell
Shannon & Jared Mitchell
Kathy & Craig Moody
Dana Murray & David Schaeffer
Kiel Murray & Phil Lorin
Melodie & Regina Myers
Matthew & Nicole Nealson
Jeff & Thanh Nguyen
Quynh Nguyen & Stephen Lee
Kristin & Tim Ogles
Christine & Poul-Erik Olsen
Osman Family
Shilpa & Ashish Patel
Jonathan & Anna Patty
Sarah Pearson & Evan Seevak
Daniel Phung & Carolyn Pan
Michael & Lorrel Plimier
Michael & Jennifer Poole
Charles & Jennifer Post
Kartik Ramakrishnan & Dhira Khosla
Ali Reed & Ted Miguel
Val & Adam Reilly
Mary Lou & Straty Righellis
Edward & Jeanette Roach
Bernadette Rodriguez & Herb Canada
Max & Tory Roman
Heather & Scott Ruegg
Jina Saikia & Stefan Schulze
Shin & Yumiko Sano
Katherine Sarafian & Meher Gourjian
Teebie & Jamie Saunders
Ray Schnitzler & Jude Sachs
Erin & Andrew Schultz
Hort Shapiro & Jeanie Ritchie
Katie & Maz Sharafi
Alexander & Kimberly Shartsis
Arthur Shartsis
Jennifer & Michael Siegel
Lincoln & Mary Silver
Tina Skidmore & Scott Sanford
Brad & Barbara Sloan
Scott & Erin Smith
Peter Sohn & Anna Chambers
Jake Sorensen & Anne Hawkins
Ramya Srinivasan & Veera Venkataramani
Stevanovic Family
Marisa Strong & Steve Long
Emily & Jonathan Stull
Anthony Swei & Heather Chan
Andrea & Paul Swenson
Thu Ta & Tom Eidt
Alan Tafapolsky & Randi Silverman
Charlotte Tay & Tim Tam
Lindsay & Ludo Thomasson
Steph Tietbohl & Matt Olson
Luke & Cassy Tristram
Anian Pettit Tunney
Dirk & Ann Van Gelder
Charity Vargas & Jason Riley
Jason Venner & Signe Anderssel
Michelle & William Watral
Eve Wei
Westphal Family
Keith & Jennifer Wilson
Jerry & Julie Wu
Jackson Yeung & Stella Mark
Viewing this on your phone? Donor list continues below corporate matching and photos.
---
Amount Private
2 Anonymous
Amy & Aaron Aubrecht
Jordan Chew & Janet Cheng
Elise & David Hatchell
Fiammetta Hsu
Kyle & Caroline Jung
Tom & Megan Pillsbury
Jason Ring & Etiennne Fang
Marilyn & Rod Stearns
Colleen & Kent Tayler
Scott Wallin
Bonnie & Jeran Wittenstein
---
Corporate Matching
Adelante Capital Management
Adobe
Apple
Atlassian
Bank of the West
Bayshore Global Management
BlackRock
BNY Mellon Matching
Brookfield Properties Development
Caterpillar Foundation
Charles Schwab
Chevron
Clif Bar & Company
Clorox Company
Deutsche Bank Americas
Disney
Dodge & Cox
Dolby Laboratories
Electronic Arts
Ensemble Capital
Equinix, Inc
Fluor
FOX Corp
Franklin Templeton Investments
GE Foundation
Genentech
Gilead
Goldman Sachs
Google
Hopkins & Carley
Intel
J.P. Morgan Chase
Kaiser Permanente
KKR
Lawrence Livermore National Lab
Levi Strauss
Lilly USA
Linkedin
Microsoft
MUFG Union Bank
NASDAQ
New York Life
Nielsen Cares
NVIDIA
Oracle Corporation
PG&E Corporation
PersonalUmbrella.com Insurance Services Inc.
Pulte Group
Rakuten Americas
Roblox
salesforce.com
Schwab Charitable
Sephora
Silicon Valley Bank
SiriusXM
Splunk
TPG (The Permanente Group)
UBS Financial Services
ViaSat
Visa International
VMWare
Wells Fargo
Workday, Inc.
Yelp
---
---
Scenes from the 2021 Giving Campaign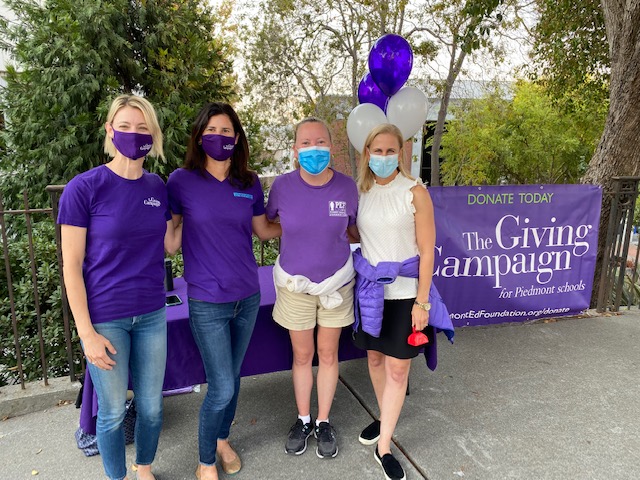 ---
Donor list, cont'd
Up to $4,999
71 Anonymous
Sarah & John Abel
Rebecca & Joseph Abrams
Becky & Fred Ackerman
Mike & Lori Adams
Paul & Susan Adams
David & Jamie Addington
Mark & Marianne Aikawa
Ruth Alahydoian
Robyn & Edward Alazraqui
Troy & Natalee Alering
Joe & Angela Anastasi
Betsy & Robert Andersen
Colleen & Ben Anderson
Harvey Anderson
Katie & Rob Anderson
Keith & Jane Anderson
Veronica Anderson Thigpen
Tamisha & Aaron Apodaca
Mayo Arbues & Barbie Usison
Paul Arenstam & Charlene Reis
Liz Arney & Shawn Antaya
Richard Arney
Sally Arney
Mary Arno & Peter Hollimon
Eileen & Frank Arthur
Laura Ash
Molly & Sandy Ashford
Usama Ashraf & Fareeha Cheema
Dorothy Ashton
John Assalian & SuSu Maung
Per & Priscilla Axelson
Lawrence & Jane Baack
Sally Baack
Steven & Caitlin Bailey
Sanjay & Valerie Bakshi
Arjuna Balasingham & Kimery Leong
Mike Bandrowski & Renee Scott
Bryn Banuelos
Robert Barbosa & Maria Topete
Michael & Zondra Barricks
Brigid Barton
Barbara & Al Barza
Rupa Basu & Michael Silverberg
Charles Bates
Teresa & Ronnie Baum
Zoe & Alexandre Bayen
Reza Bazargani
Betsey Beamish
Jeff & Charity Bechtel
Becker Family
Liz Behrens & John Ware
Wosen Bekele & Kidist K Yimam
Jesse & Sarah Bell
Thompson Bellingrath & Erin Gore
Keith Bencher & Danielle Merida
Chris & Meghan Bennett
John & Cheryl Benson
Brandon & Melissa Bercovich
David & Sarah Berman
Krista Bessinger
Michael Beuselinck & Amelia Winchester
Maria & Yousuf Bhaijee
Rajeev and Sheila Bhatia
Lee Bindeman & Yasuyo Abe
Stefano & Katherine Bini
John & Sarah Bird
Mike & Vicki Bishop
Karen & Paul Bixby
Beth & Brian Black
Aaron & Raelyn Bleharski
Anita Bloch & Steve Berl
Brian Block & Oriana Syed
Stuart Block & Samantha Nobles-Block
Karen & Mark Bloom
Nanette & Michael Blum
Meghan Bogden
Eugene Boguslavsky & Lorena Cabello
Karen Booth
Rod & Cindy Boothby
Renuka & Daniel Bornstein
Michael Bott & Anne Marshall
Carin Bradley Alemania & Roderick Alemania
Priti & Charan Brahma
Morgan & Tyler Brasfield
Steven Bratman & Amy Logun
Tali Bray & Eric Meeks
Erin & George Brayer
Geoffrey & Jennifer Brennan
Lisa Brenneman
Diana & Steven Brenner
Kelly & Steve Brezovec
Margaret Bridges
Doug & Shanti Brien
Brightwood Builders
Eoin Brodie & Sue Lynch
Craig Broscow & Courtney Lennard
Peter & Susan Browne
Bruggemann Family
Amber & Chris Brumfiel
Spencer & Sydney Brush
Tam Bui & Arthur Liou
Kathy & Jim Burden
Terri & Glyn Burge
Sue & Larry Butler
James Byun & Jeanne Sohn
Jieyu Cai
Mike & Eileen Cain
Chris & Phyllis Call
Greg & Cirila Call
Erin Callaghan & Mark Webb
Duncan Calloway & Meredith Fowlie
Cameron Family
Katherine & William Campbell
Vincent Cannon & Claire Jarvis
Linh Cao-Chan & Brian Chan
Upexa & Chetan Captan
Marissa & Brad Cardon
Julie Carling
Nathan & Ada Carrico
Tamara Carrington-Clegg & Christopher Clegg
Bibi & Shaun Carver
John & Sabrina Casey
Cassel Pervere Family
Max Catalano & Zoe Johns Catalano
Jen & Dan Cavenaugh
Eleanor & Aldo Ceccarelli
Liz Cha & Mark Foster
John Chalik & Susan Chamberlain
Jana & George Chamales
Andrew Champion
Anna Chan & Richard Fong
Carlton Chan
Danny Chan & Claudia Garcia
Lionel & Lorraine Chan
Maya & Steven Chan
Clive & Ann Chandler
Edward Chang & Michele Arnold
Emile Chang & Eric Chen
Tony Chang & ChiaChi Lin
Moira Chapman & Dave Hsu
David & Dana Charron
Derek Chau & Sarah Kelmenson-Chau
Lynne Chauncey
Tiffany Chen & Torrance Mak
Irene Cheng & Brett Snyder
Sudthida Cheunkarndee & Christoper Jung
Christopher Chew & Giye Choe
John & Maggie Chiang
Eliza & Doug Chin
Ray & Joanna Chin
Tony & Frances Chin
Frank & Joo Cho
Eric Choi & Minjeong Kim
Della Chow & Ben Liang
Eric & Karen Chung
Scott & Lily Ciammaichella
Kevin & Sara Ciarelli-Walsh
Daniel & Erika Clowes
Richard & Susan Coffin
In Memory of Claire St. John
and Theo Emerson
Dana Cohen & Jeff Simon
Jay Cohen & Sheila Leunig
Lisa Cohen & Luis Sanchez
Richard & Jane Cohen
Jeff & Carla Colburn
Leonard & Marie Collins
Steve & Tammara Collins
Kia & Bill Conn
Lindsay Cookson
Graham & Hilary Cooper
Katherine Cooper
Rich & Kerry Corcoran
Benjamin Corotis & Adriana Daringa
Lois Corrin Lafayette
In honor of Camille Corrin Lafayette
Scott & Valerie Corvin
Jim & Carol Cramer
Crandall Family
Deborah Croan & Darrell Smolko
Cuckovich Luskin Family
Cassie Cyphers & David Hitchcock
William Dahling & Kimberly Devlin
Jan & Sandy D'Annunzio
Mia & Delia Dare
Franki & Matt Davies
Mark Davis & Noemí Alvarado
Coral & Peter Day
Alexandra & Erick Dean
Keith & Monika DeBruckey
Jack & Sherry Delo
Sanford & Leslie DeLugach
Giscela & Ivan Delventhal
David del Villar & Violeta Gomez-Fierro
Ken & Donna Derr
Kathy & Matt Derrigo
Aileen DeSoto
August Detlefsen & Catherine Rongey
Cisco DeVries & Sara Davison DeVries
Michal Dicke & Jennifer Cohn
Robert & Laura Dickinson
Tara & Gregory Dietrick
Jordan & Joel DiGiorgio
Anne & Ivan Dimas
Matt Disco & Sandy Rappaport
Helen & Lowell Dittmer
Rob & Kristen Dixon
John & Pamela Docherty
Courtney & Jeff Dorman
Eric & Christine Downing
Drassinower/Kwong Family
Amelia Driscoll & Patrick Perez
Morgan Driskill
Mark Drury & Elnaz Farnam
Erik & Lupe Dryburgh
Lynn Duecker & Cynthia Penn-Duecker
David Duong & Jennifer Ho
Jamie Dupree & Patty Frontiera
Yildiz & Dogan Duransoy
Lauren Dutton & Glen Tripp
Alisha & Lucas Eastwood
Laura Edeen & Michael Plitkins
Una Elías
Allison & Jon Elvekrog
David & Melissa Emanuelson
Ann & Zachary Endress
Marvin & Sara Engel
Zachary Ewen & Genevieve Klyce
Rita & Riccardo Fabi
Siow Fang & James Pell
Shirley & Bobby Farboud
Vincent & Claire Faughnan
Kate & John Faust
Dean & Eunhae Fealk
Alex & Jodi Fedor
Stephen & Jenny Feinberg
Amanda & Greg Feldman
Jeff & Mimi Felson
Dan & Nina Fendel
Julia Fennell & Charles Chun
Fernanda Fenton & Marco Gonzalez-Navarro
David & Jennifer Ferguson
Sharon & Andrew Filler
Fine Eye Construction
Robert Finkel & Caroline Floisand
Ellin Firth
Frances & Jeremy Fisher
Marc Fisher & Kris Miller Fisher
Rebecca Fisher & Joseph Leonard
Adam Fishman & Arielle Harris
David & Wendy Fitzgerald
Fizzdorp Family
Daniel Flaherty & Michelle Luo
Steve Flannes & Ann Gildersleeve
Jessica Fleisher
Erin Fleming & Alex Blanco
Laura & David Flink
Cynthia Foster
Heather Frank & Bob Dow
Doug & Leslie Frankel
Dustin Frazier & Laura Maestrelli
Frechette-Kansal Family
Alexander Freemon & Laura M. Parada
Venus French
Ilana Friedkin & Reed Bennett
Lisa Fuller & Dirk ten Grotenhuis
Pam & David Fullerton
In honor of Eileen Rohmer
Denis Fung & Elizabeth Shook
Mitch & Laurie Gage
Bernice & Michael Gallagher
Colleen Gallagher & Chris Seybold
Pilar Garcia & Oleg Mikhailov
David Gard & Marja Germans Gard
Jim & Lisa Gardner
Julie & Cliff Gardner
Marisa Gardner & Varun Saxena
E Garrett & W Coysh
Roxanne & Roger Gault
Peter & Jennifer Gaylord
Cathie Geddeis
Alice Gee
Helen & Paul Gerken
Gerlitz Family
Soroush Ghaderi & Nicole Edgar
Bethany & Arash Ghassemi
Gilliland Family
Bruce & Ellen Gilmore
Giorgetti Family
Radhika & Rohit Giri
Kurt & Patty Gish
Josh & Hilary Gitter
John & Katie Goldberg
Amy Jo & Aaron Goldfarb
Matthew Goldstein & Laura Ruberto
JC & Heather Gonzalez
Yvonne Gonzalez & Matt Rogers
Marci Gottlieb & Reuven Glick
Robert & Isobel Gotto
Jim Govert & Rachel Nosowsky
Linnea & Grier Graff
Marta Grajeda
Galen Grant & Andria Mullan
Jeroen & Katherine Grasman
Jennifer & Steven Gregovich
Ted Greenebaum & Melissa Torok
Stephanie Griffin
Dore & Martha Griffinger
Amy & Russell Griffith
Neil Grimmer & Tana Johnson
Susan & Johannes Grohmann
Roy & Ella Grossberg
Guardino-Reyes Family
Jasmin Gudebski
Matt Guidi & Ellie Griffinger-Guidi
Ilan Gur & Sarah Laubach Gur
Dinshaw & Sally Guzdar
Eva & Spencer Hadley
Teemu Haekkinen
Eliza Hagen & Alex Olaru
Catherine & Mike Hagerty
Thomas Hahn
Bernard & Michaela Hale
Arden Hall & Cynthia Kroll
Allison & Alan Hampton
Layton & Melinda Han
Katie Harmon
Claudia & James Harrison
Emily Harrold & Seth Bindernagel
Lauren & Doug Hartman
James & Kristen Hatcher
Kathy & Davey Hathorn
Alice & Joe Hayashi
Bin He & Alana Zhou
Brendan & Michelle Heafey
Muriel & Vic Hebert
Heckmann Family
Andrew Hempeck & Cass Caulfield
Lance Henderson
Rob Hendrickson
Nancy & Michael Henn
Kathleen & Geoff Henrikson
Simon & Tiffany Heron
Tim Herrlinger & Susan Porter
Suzanne Heske
Stephanie & Drew Hess
Jim Hickman & Sara Lanza Hickman
Hiestands
Mohammed Hill & Esther Cheung Hill
Sharese Hill
Susan Hill
Tom & Laurie Hill
Jeffrey & Margaret Hiller
Magnus & Linn Hillestad
Rosalind Hinman
HKIT Architects
Anlo Hoang & Elton Cheng
Francis Hoang & Kim Dao
Karen & William Hoefs
Janet Holmgren, Grandmother of Henry Jobst
John Holmgren & Elise Lomenzo
Timothy & Martha Holstlaw
Walter & Jennifer Hong
Linda Horne
Lucia & Jeff Horner
Hornor/Selvidge Family
David & Annie Horton
Steve & Andrea Horvath
Chris Houlder & Jessica McDevitt
Dan & Gwenna Howard
Kathleen Howard
Howng family
Christina & Eric Hsia
Kim Hunter
Natasha Hyman & Richard Gallagher
Brando & Pamela Ibarra
Stacey Isaacs
Esti Iturralde & William Rogan
Jonathan & Joy Jacobs
Rob Jacoby
Mayuri & Yogesh Jagirdar
Brenda Jahn
Paul Jahn & Valerie Villanueva
Betina & Michael Jansson
Marcus Jefferson & Jateri Willis
Bill Jeng & Darlene Low
Sebastian Jerez & Rebecca Hazard
Rui Jiang & Su Li
John & Liz Jobst
Robert & Helen Joerger
Abigail Johnson
Anna & Reed Johnson
Cory Johnson & Alicia Alban
Kristin & Lyle Johnson
Jennifer Jones & Angelo DiGiovine
Lucas & Elanita Jones
Sandra & Douglas Jones
Nikki Jordan & Brady Nadell
Milani Juarbe
Amy Kaminer
Julia Kaplan & Louis Roitblat
Sarah Karlinsky & Matthew Zapruder
Fred Karren
Mary G Karsant
Tanuja Karunakar & Damian Spieckerman
Gabrielle Kashani
Van & Bill Kasiske
Laura & Bob Katter
Darryl Katz & Alison Colgan
Zach & Coralie Kau
Stacy Keegan
Amy & Thomas Kelly
Rob & Ronna Kelly
Andreas Kemp & Keren Khouri
Blake & Nicole Kennedy
Jim & Penny Kennedy
Molly & Paul Kennedy
Jan & Randy Kessler
Elizabeth & Paco Keville
Mansha Khithani & Kamal Sabnani
Patricia Kihm
Gretchen & Kyle Killion
Kim Family
Darren Kim
Minji & Jae Kim
Kimball Family
Kelly & Theodore Kinch
Edit Kincses & Attila Toth
Teddy Gray King
William Kinney
Christian Kisielowski & Petra Specht
David & Jacqueline Klein
Jennifer Klein & Steven Song
Liana & Miroslav Klivansky
Katy & Rob Kobal
Susan & Kei Kodani
Bernard Koh & Jennifer Yun
Elizabeth Kok
Brad & Jonie Kondracki
Alan & Elena Kong
Jennifer Kopec & Robert Mascola
Stanton R Koppel
Korn Family
Tej & Kerry Kothari
Avital Krakowsky Apel
Rachel Kram
Bryce Kranzthor & Nancy Griffin
Krukowski Family
Deborah & Andrejs Krumins
Barbara Krusi
Joshua Kuluva & Dayna Orange
David & Tram Kumamoto
Paul Kumar
Gohar Kuriyan & Chris Kibarian
Brandt Kwiram & Amanda Straub
Dan Kwong & Emily Wong
Daniel & Anna LaForte
Tony & Kathy Laglia
Annie Lai & Wilfred Tang
Susan Landau & Pierre Garrigues
Langowski Family
Hubert Lau & Yanjia Zhang
Jeanne Lau & Andy Zhou
Stacy Lau & Marc Shapp
Megan & Colby Lavin
Gloria & Kaz Lawler
Lawrence Family
John Le & Madelene Sun
Meghan Leader
Brian Learn & Miya Kanzaki
Joe & Janice Leduca
Al & Sarah Lee
Amy & Wayne Lee
Dan & Debbie Lee
David Lee
Derrick Lee & Vivien Nguyen-Lee
Diana Lee & Roger Tsai
Ellen Lee & Luigi Romano
Jason H. Lee & Doan T. Nguyen
Mabel & CK Lee
Sam Lee
Cindy Lee Gong & Robert Gong
Ron & Blanca Leggett
Amy Lemley & Justin Horner
Mary Leon
Gloria Leung & Marty McCall
Jed & Andrea Levin
Michelle & Alfio Levy
Chris & Su-san Lichens
Dion & Amy Lim
Nancy & Darryl Lim
Shin-E Lin & Matthew McCardell
Jill & David Lindenbaum
Elaine & Ward Lindenmayer
Christine & Austin Linnane
Randy & Rebecca Litteneker
Joshua & Stephanie Litwin
Cong Liu & Chunjun Li
Susan Liu
Daphne Livoni
Elaine Lo & Bernard Yu
Fontane & Ernest Lo
Bessie & Wai-Bong Lok
Ralph & Gail Lombardi
Lommen Family
Javier & Marcela Lopez
Barbara Love & Jim Gustke
Carole Lowenberg & Bob Morris
Kerri & Mark Lubin
Mike Lucaccini & Hanna Lin
Kim Lundgren & Dave Feinberg
Christopher Lundin & Erni Ng
Stacy Ly & James Syhabout
Jeff & Tracy Machle
Trudy & Mike Maddy
Gayle Maduros
Theresa Mak & Brandon Garibaldi
Jon & Kristen Malan
Michael Malione & Jennifer Barron
Karen & Clarence Mamuyac
Victoria Manley Thompson & Colin Thompson
Alexandra Manolis
Elene Manolis
Beril & Kevin Maples
Sunil Marangoly
Cristie March & Scott Cunningham
Olga & Daniel Marino
Elise Marks & Jeff Peterson
Stephanie & Todd Marshburn
Antonia & David Mason
Hilary Anne Mathewson
John & Valerie Matzger
Lily & Alexi Mavrellis
Edward Maxwell & Deborah Dinerman
Christina Maybaum & Sunil Saha
Judith Mazia & Alan Wofsy
Donatella Mazzini & Mike Richmond
Carrie McAlister & John Protopappas
Pam & Bob McBain
Marina McBrearty
Conna McCarthy & Peter Craigie
Nancy McHugh
Carrice & Mark McKenna
Tom & Amy McKenzie
Jodi McLellan
Ruth McLeod
Dave McMurtry & Judy Lin
Beth McNeill & Sean Byrnes
Edward McNulty & Emily Keyishian
Chris & Karen Mead
Ron & Kelly Meaux
Bill & Susan Meckel
Ruchi & Vaibhav Medhekar
Nitesh Mehta & Amina Razvi
Heather & Jason Meil
Tomas Melian & Kristi Marcelle
Liz & Eric Mellers
Mark Menke & Anne-Marie Lamarche
John & Sarah Meyjes
Ruth & John Mickel
Alice & Garrett Miller
David Miller & Kim Alcala
Diana & Adam Miller
Greg Miller & Helaine Kan-Miller
Samantha & Stephen Miller
Maggie & John Mittan
Antonia Molinare & Gonzalo Fuenzalida
Alison & Julio Montes
Stephanie Mooers
Jim & Stacy Morgan
Penny Mori & Chuck Chakravartula
Mosbaugh Family
Astrud & Jay Moxley
Sara & David Mozaffarian
Roshmi Mukherji & Sangeet Rajan
Erin Mullin
Rana & Sajid Mumtaz
Brad & Courtney Murphy
Laura Murphy
Zach & Krista Murphy
Mariam & Tim Murray
Faina & Bart Myers
Micah & Kirsten Myers
Neha Narula & Harsh Doshi
Mike & Kris Nash
John & Caroline Nelson
Tom Nemeth
Janet Nexon & Robert Ferguson
Duy Nguyen & Hai Pham
Virginia Nido & Reese Jones
Joy & Rich Nieman
Elizabeth Nixon & Frank Szerdy
Matt & Emily O'Connell
Regina O'Connor & Jesse Hull
Pilar Odenheim
Andreas Oesterer & Michelle Nee
Milvia Okinishi-Shahid & Shady Shahid
Chad Olcott & Laura Pochop
Melissa & Eric Oldrin
Maria Olide
Hugh Olliphant & Mara Decker
David & Gail Olson
Nadja & Eric Olson
Liz & Tom O'Neil
Lynda & Greg Ong
John & Gigi Orta
Julie & Mario Ortiz
Catherine & Russ Osborn
Angela Pak
Lily & Nathan Pan
Alexis & Cathy Papahadjopoulos
Carla & Eric Parker
Emilio & Alexis Parker
Lori Passett
Christina & Evan Paul
Jonathan Payne
Mike & Raquel Pelletier
Grandparents of Luka Pena
Julie Peng & Kevin Yi
Lisa & Jon Peters
Ron & Caroline Peters
Peterson Family
Holly Peterson & Fernando Perez
Julia & Andrew Peterson
Phmah Family
Lee Chin Phmah
Piedmont Pediatric Dentistry
Leah & Mark Pike
Monica & Daniel Piniella
Celine Piser & Jesse Miller
Ray Plock
Steve & Vickie Podell
Daniel Poon
Jennifer & Stephen Porter
Joshua & Rebecca Posamentier
Peter & Megumi Presley
Richard & Lina Przybyla
John Psathas
Tod & Sarah Puckett
Bryon & Jennifer Greer Quick
Gino & Irem Radzik
Lisa & Eric Rager
Varsha Raju & Peter Arulanantham
Ray Ramillosa & Meredith Brown
Robert & Marlys Randick
Kash & Yamini Rangan
Richard Raushenbush & Barbara Giuffre
Adam Ray
Daniel Reardon & Molly Lloyd
Jane & Ernest Reddick
Reddy Law Group
Patty Reed & Rick Clark
Bill & Julie Reichle
Jonathan & Christy Reining
Amanda Renteria & Patrick Brannelly
Monika & Stan Riddle
Caroline & Stephen Ridley
Dawn & Dan Riordan
Jose Rivera & Gillian Atchley
Amera Rizk
Cody & Jannica Robertson
Fredrica Robertson
Catarina Rodrigues & Pieter Humphrey
Alex & Kathryn Romanczuk
Daniel Rosenthal & Molly Swartz
Yulia Rozen & Daniel Levinsohn
Barbie Rubenstein
Harry & Helen Rust
Caryn Rybczynski & David Weisz
Arzu & Sinan Sabuncuoglu
Jonah & Chelsea Sachs
Lindsay & Hussein Saffouri
Sharon Sagiv & Abraham Boskovitz
Shawn & Dana Salazar
Hope & Larry Salzer
Stuart Sampson
Stuart Samuel & Gezhi Weng
Jess Sanfilippo & Erika Tarte
Dan & Jill Saper
Leon & Sunny Saperstein
Jim & Lynn Saunders
Mark & Heidi Sawicki
John & Alison Schaefer
Kim & Andrew Scher
Sean & Bridget Schickedanz
Alison & Matthew Schindel
Jon & Hilary Schleuning
Heidi & Luke Schloege
Michael & Sharon Schneider
Christine Schooley & Walter Stokes
Andy Schuetz & Jane Lin
Linn Schulte-Sasse & Matt Harris
John Schwab & Kim Fisher
Ellen & Marvin Schwartz in honor of Zoe Wolfers
Sophia & Adam Schwartz
Alan & Jodie Scott
Nancy O. Scott
Marc & Taryn Segal
Larraine & Alex Seiden
Seider Family
Liz & Rob Selna
Deepti Sethi & Rabin Nabizadeh
Marlene Settlemier
Dan Shaffer & Katie Castles
Shafroth Family
Lisa Shah & Indy Sen
Shardul Shah & Marie Concaret
Sheikh Family
Heather Shepard
John Shim & Julie Veit
Nelson Shim & Jessica Chan
Mike & Helen Shin
Katy & Frederick Shotton
Amy & Ethan Shrago
Gary & Marcia Shrago
Tamar & Maxim Shusteff
Dennis D. Sidbury & Michelle L. Foss
Steve Siemers & Sara Brose
Margaret Sigurdson
John & Linda Silver
Ashminder Singh & Vikki Kaur
Pamela & Hugh Sloan
Tom & Sue Smegal
Amal & Rick Smith
Brian & Melanie Smith
Doug & Stephanie Smith
Hugh & Vicky Smith
Kimberlee & Matthew Smith
Sabrina Smith & Aaron Barber
Wes & Jill Smith
Linda Smith Munyan
Jenny Smrekar & Kristoffer Haines
Justin & Olga Smutko
Geoff & Lindsay Snyder
Mike & Janine Sohn
Ellie & Mark Somers
Shirley Soper
Jonathan Sorg & Kristen Wendorf
Elizabeth Soutter & Patrick Sagisi
Samantha Spielman & Barry Barnes
Rebecca Spies
Keely & David Spina
Jill & Doug Sprague
Chris & Kim Staley
David & Brynne Staley
Robin & Michael Stearns
Nancy & Wes Steimle
Allison & Andrew Stein
Ben Stein & Arin Kramer
Julie & Jason Stein
Zack Steinberg & Margaret Buckland
Anja Steinke & Austin Lambe
Lillis & Max Stern
Seth P. Sternglanz & Aris Oates
Tom Stevens & Dana Lung
Carolyn & Scott Stewart
Jeffrey Stewart
Jennifer Stomberg & Morris Jones
Bev Stone & Rick Dosa
Colleen & John Stormer
Scott & Kelly Stratman
Lorna & Cris Strotz
Jovina & Jacob Strzelecki
Suhr Family
Michael & Anisia Sullivan
Yitao Sun & Grace Shen
Myles Sussman & Rachel Licitra
David Sweeney & Stephanie Ho
David & Robin Sweet
Matt & Leigh Symkowick
Leesy Taggart
Isabell & Ananse Taharka
Christine Tam
Pui-Wing Tam & Steve Eng
Kerry Tang & Amy Lee
Lisa & Joseph Taylor
Marvin & Kristy Taylor
Terry & Nicole Taylor
Janel Thamkul & Robert Gavin
David Theis & Sarah Royce
Stephen & Mia Tindle
Philip Ting & Viola Sutanto
Roger Tinkoff & Holly Bybee
Lucas & Mojdeh Tomsich
Albert Tong & Michele Kwok
Andrew Tran & Margaret Wilkinson
Sean & Julie Treichler
Sara Tresch & Teresa Gomez
Tony & Ann Trutner
Elaine Tseng & Andy Huang
Carl & Noelle Tsukahara
Maryann Tucker & Sara Lillevand
Mike & Rachel Tucker
John & Karin Tulloch
Rosalind & Wen Tung
Chris & Selin Tyler
Peter Udovch & Leila Hebshi
Sharada Vajja & Koushil Sreenath
Carey & Will Valentine
Deborah & Bob Van Nest
Brian & Angela Van Osdol
Sarah & Eric Varady
Wendi & Migel Vargas
Arjun Varma & Zeena Batliwalla
Erika Vexler & Josh Hurwitz
Vince & Sylvia Villanueva
Violich Family
Helle Vistisen & David Berger
Tan & Christina Vo
Tuyen Vo & Judy Lagera Vo
Giena & Steve Vogel
Harmit Vora & Nisha Patel
Teja & Robin Vora
Stacy & Christiaan Vorkink
Zac Wald & Eliza Sorensen
Kate & Mark Waldron
Cal & Nancy Walters
Malinda Walters & Paki Muthig
Steve & Trina Walz
Tian Wang & Jiali Xu
Anne & Mark Ward
Billy & Amanda Ward
Anna Weber Kneitel & Michael Gross
David Weiner & Ellen Kaufman
Brian Weiss & Ann Dowley
Alissa Welch
Lauren Nicola Wenner & Chris Wenner
Eric & Arel Wente
Nancy White & Robert Dorsey
Clay & Pria Whitehead
Wiellette Family
Beth & Kelly Wiesbrock
Hadley Williams
Keira Williams
Brooke & Scott Williamson
Scott Willis & Charmaine Clay
Chris & Susan Willrich
Jared & Melanie Willson
Earl & Jen Wilson
Elizabeth Wing Brooks
Joe & Cindy Wire
Jeff Wittich & Meghan Vaughn Wittich
Cameron & Frances Wolfe
Greg & Osa Wolff
T.J. & Gina Won
Wong Family
Josephine & Bill Wong
Stefanie Wong & Jonathan Gottschalk
Fritz & Mary Wooster
Matthew Work
Mary & Travis Worthington
Megan & Richard Wright
Amelia Wu & Sachin Adarkar
Ben & Anna Wu
Jun Wu & Yang Li
Liana Wu & Kevin Ma
Monte & Jing-Fun Wu
Robin & Vivian Wu
Elisa & Ryan Yamanaka
Renee & Jim Yan
Hsin-Hsin Yang & Rafael Solis
Li Yang & Bob Yan
Alder Yarrow & Ruth Lieu
Jim & Buffy Yeh
Helena Yin-Meredith & Jeff Meredith
Helga Ying & Jonah Levy
Nori Yoshida & Jolie Chang
Greg & Tiffany Young
Gary & Lesley Zalewski
Raffi & Grace Zaroukian
Eric Zee & Tracie Tanakaya
Lisa & Scott Zengel
Yung Zhang & Michelle Peng
Huiyu Zhou & Yanan Zhu
Yushang Zhou & Gao Liu
Klaus & Freda Zietlow
George Zimmer
Jan & Steve Zovickian
Don't see your name? It's not too late to make your payment or pledge. Please click here or send a check to PEF, 401 Highland Avenue, Piedmont, CA 94611.
---
About PEF
Piedmont Education Foundation is a 501(c)3 nonprofit organization whose mission is to provide sustained financial support to Piedmont schools through fundraising and community engagement. Led by a 23-member volunteer board and supported by a professional office staff, PEF has affirmed a commitment to working together for a more inclusive Piedmont. For more information, visit PiedmontEdFoundation.org.