Barbara Stanwyck was always a pro, comfortable and commanding no matter the part, be it a scheming femme fatale or a tough-as-nails rancher. She took ownership of all her unforgettable characters, and brought to the films they were in a gravitas that went beyond what other actors could dream about achieving.
The hard-working, versatile actor died when she was 82, and had earned four Oscar nominations. She deserved many more than that.
Her 60-year career leaves an enduring legacy and impression in not just movies but on TV. Via that medium, she became well-known to various generations, namely for her Emmy-winning turns in "The Big Valley," the mini-series "The Thorn Birds" and "The Barbara Stanwyck Show."
Her career reflects a range and commitment that was remarkable in a profession that she took seriously and loved. Since her filmography contains so many memorable performances, it seems almost too stingy to narrow it down to a few films to be included in a retrospective.
But the Berkeley Art Museum and Pacific Film Archive has managed to do so with aplomb, coming up with an impressive seven-film Stanwyck showcase.
It kicks off Friday and runs through Feb. 26.
Pass the Remote checks out two titles screening this weekend that are a part of the Pacific Film Archive's "Ball of Fire: Barbara Stanwyck" program and will revisit others in the weeks ahead. We also single out two nuggets in a showcase of 2021 Sundance shorts as well as an animated gem arriving in select theaters this week.
---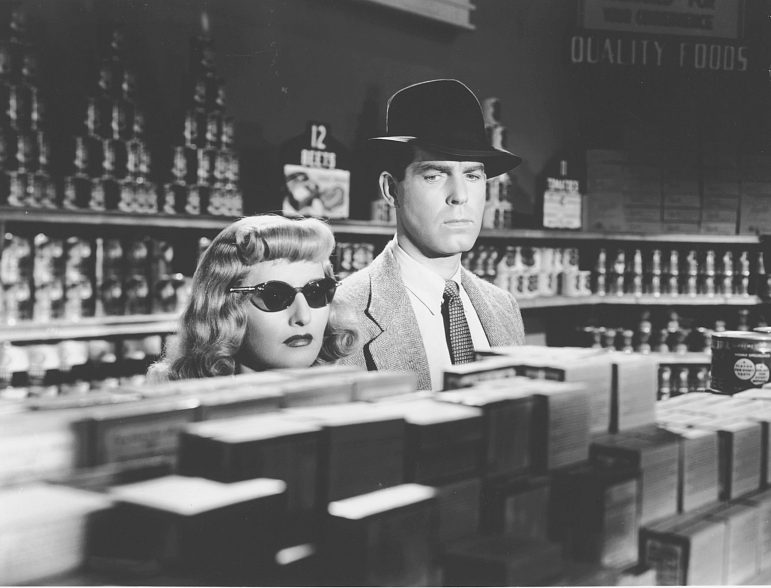 While Stanwyck's viperish performance as murder-on-her-mind Phyllis Dietrichson in Billy Wilder's classic 1944 film noir "Double Indemnity" is respected as one of the most iconic femme-fatale acting turns ever, the Raymond Chandler-scripted thriller itself is considered one of the best American films ever made, landing in on the 29th spot on the American Film Institute's list. It's easy to see why. Chandler's screenplay is a treasure, while Fred MacMurray as the less-than-respectable salesman who plots to kill Phyllis's hubby and split the financial benefits makes the perfect fly in her web. Add in Edward G. Robinson as MacMurray's suspicious boss and numerous references to Stanford and a fatal train ride from SoCal to the Bay Area, and you're in for one of the finest examples of this rich genre. (Screens 7 p.m. Friday, 6:30 p.m. Feb. 22; https://bampfa.org/program/ball-fire-barbara-stanwyck)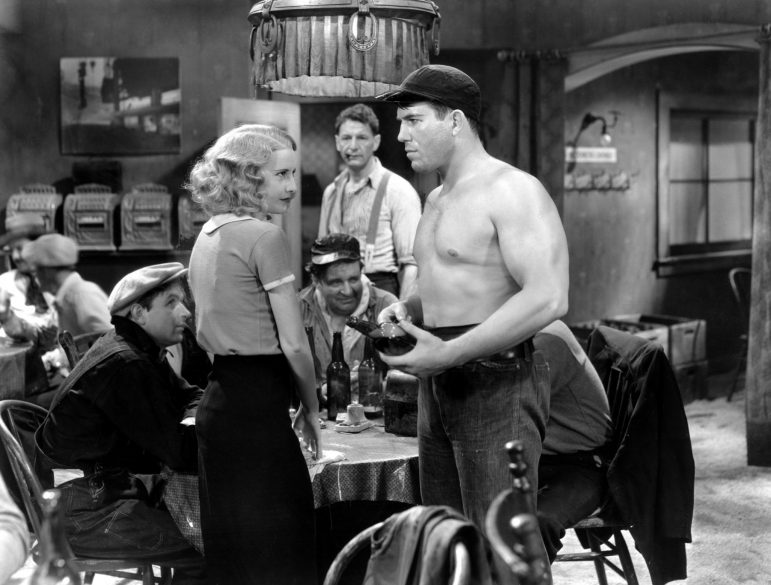 Shocking and cynical but not wholly despairing, Alfred E. Green's saucy "Baby Face" tells a tawdry rags-to-riches tale about the indomitable Nietzsche-devotee-in-training Lily Powers (Stanwyck), a sassy working-class conniver using sex to crawl out of her cesspool of an existence in a beaten-down factory town. Lily entices and then chews up every deluded schmo she encounters (one played by John Wayne) as she sleeps up the ladder to a tony penthouse apartment. This pre-Code Hollywood production doesn't feel stale nor dated; it's an uncompromising look at how women were abused/mistreated (Lily's alcoholic father even prostitutes her out at his bar) and how one survivor turns the tables on men to secure her spot in getting ahead. Although the ending rings hollow, "Face" remains an overlooked classic that features one of Stanwyck's boldest, most untethered-to-moral-standing performances. Don't miss it. (Screens 4:30 p.m. Sunday; https://bampfa.org/program/ball-fire-barbara-stanwyck)
---
As organizers and filmmakers scramble to reconfigure this year's now all-online Sundance Film Festival, moviegoers can kick back and take in a short film collection from the previous year. "The 2021 Sundance Shorts Tour" heads into the Bay Area this weekend and features seven very different titles, the majority of which are narratives. Two particularly stood out.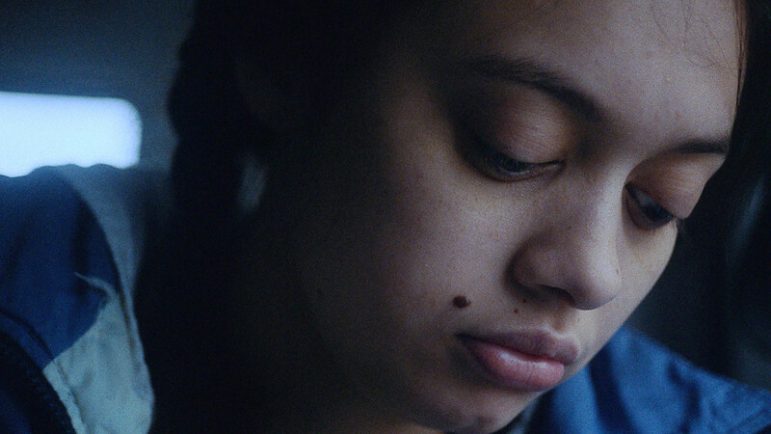 In Sam Guest and Julia Baylis' award-winning "Wiggle Room," the 14-minute drama unfolds when 14-year-old paraplegic Daisy (Deanna Gibson) visits her insurance company and demands that they stop delaying a payment that's owed to her. It's needed to ensure that her wheelchair ramp will not be taken away. As the best films do, it doesn't follow a linear path and the writing, directing and particularly the acting by Gibson signal the arrival of a bunch of talented new artists.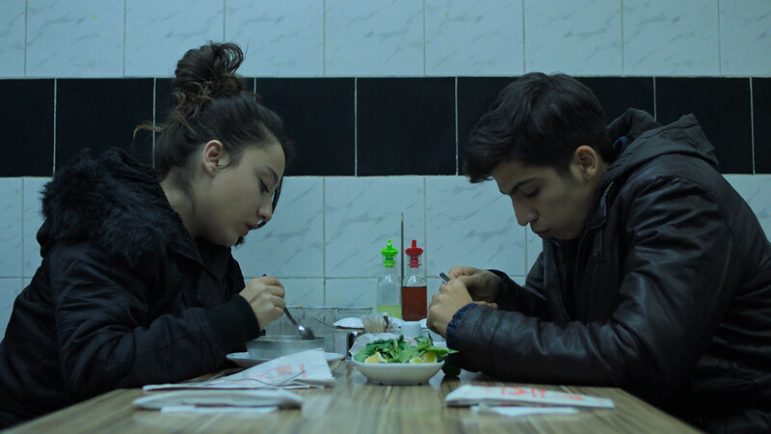 In my other favorite, the intense and taut "The Criminals," two college-age lovers want to further their relationship in a hotel in a town in Turkey. The night tumbles into a nightmare as the two find themselves berated and endangered for not having a marriage certificate. It's a pulse-pounding Kafkaesque scenario, and director-screenwriter Serhat Karaaslan imbues it with a growing sense of dread while also providing a damning commentary. It too collected awards and would make an extraordinary feature film, one that would hopefully star the short's talented two leads — Deniz Altan and Lorin Merhart. ("The 2021 Sundance Shorts Tour" shows Saturday and Sunday at the Roxie and Saturday at the Smith Rafael Film Center.)
---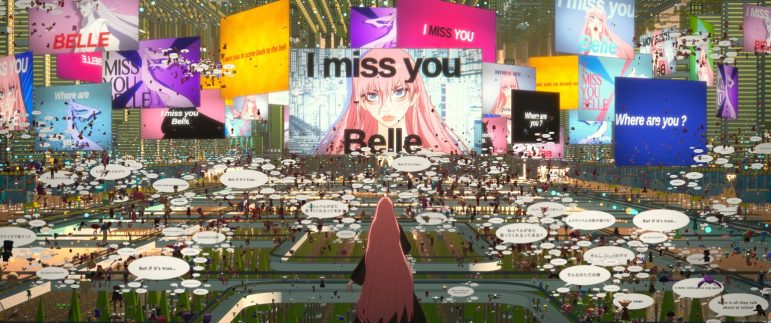 Last weekend, San Francisco's Roxie hosted a two-day salute to Japanese animator Mamoru Hosoda, who's been favorably compared to Hayao Miyazaki. This week, the theater along with others in the Bay Area will roll out the red carpet to Hosoda's latest, "Belle." Hosoda's artistry and imagination are on dazzling display as he reinterprets and tinkers with "Beauty and the Beast." Set primarily in a popular virtual world where some shy users, including lonely teen Suzu, shed insecurities or work out their angst by transforming into alter egos. Suzu becomes Belle, a radiant, ethereal-like singer adored by the masses. Her experience in "U," the virtual world, gets disrupted as a destructive beast threatens others. What makes Belle so exciting and stimulating is that its storytelling ingenuity matches its dazzling animation. (Opens Friday in select Bay Area theaters)