A wind advisory has been issued for the North Bay Mountains, East Bay Hills & northern Diablo Range from early Tuesday morning through Thursday morning. A Wind Advisory has also been issued for the Santa Cruz Mountains from Tuesday night through Wednesday morning.
Northerly winds of 15 to 35 mph will be possible with gusts 45 to 60 mph. Isolated gusts in excess of 60 mph will be possible in the highest peaks and ridges across theses areas. Elsewhere, breezy conditions will be possible both Tuesday and Wednesday with isolated gusts up to 45 mph on the west or leeward side of the adjacent hills/mountains.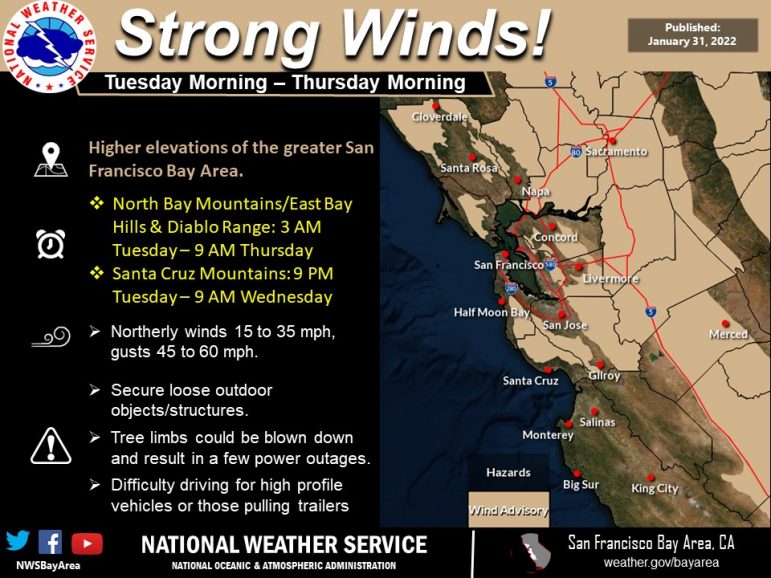 Strong winds may blow down limbs, trees, and power lines. Isolated power outages are possible. Gusty winds will also make driving difficult, especially for high profile vehicles or those pulling trailers.
Continue to monitor the latest forecasts. More HERE.