(Updated on Tuesday, Jan. 25)
Wind gusts as strong as 60 mph buffeted the city Friday night, bringing down trees, tree limbs, and electrical wires around the city. Photos snapped around town by Exedra photographer Julie Reichle unless otherwise noted, along with images from PG&E and the National Weather Service,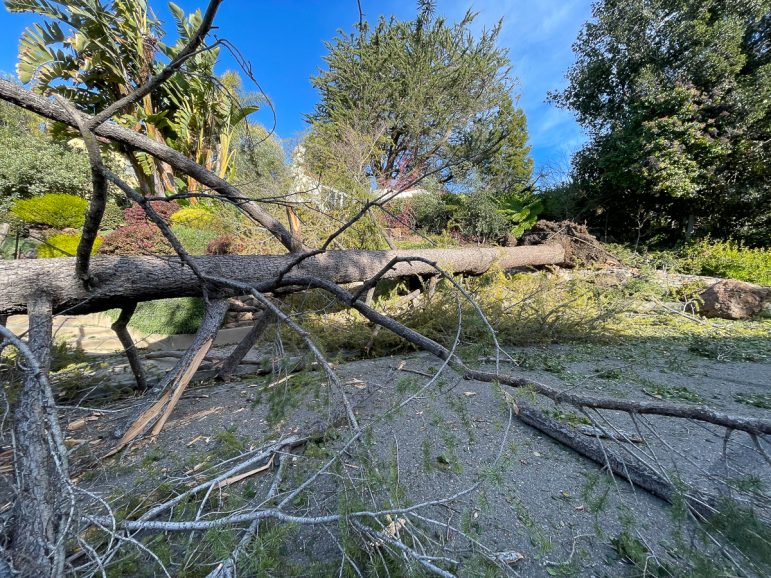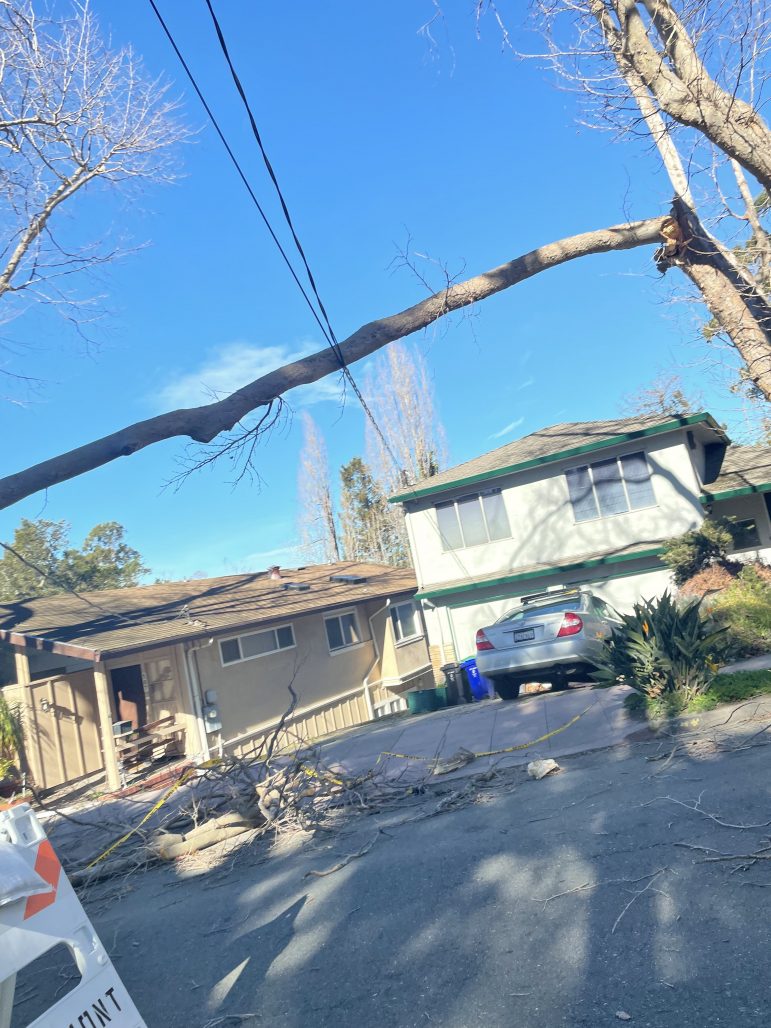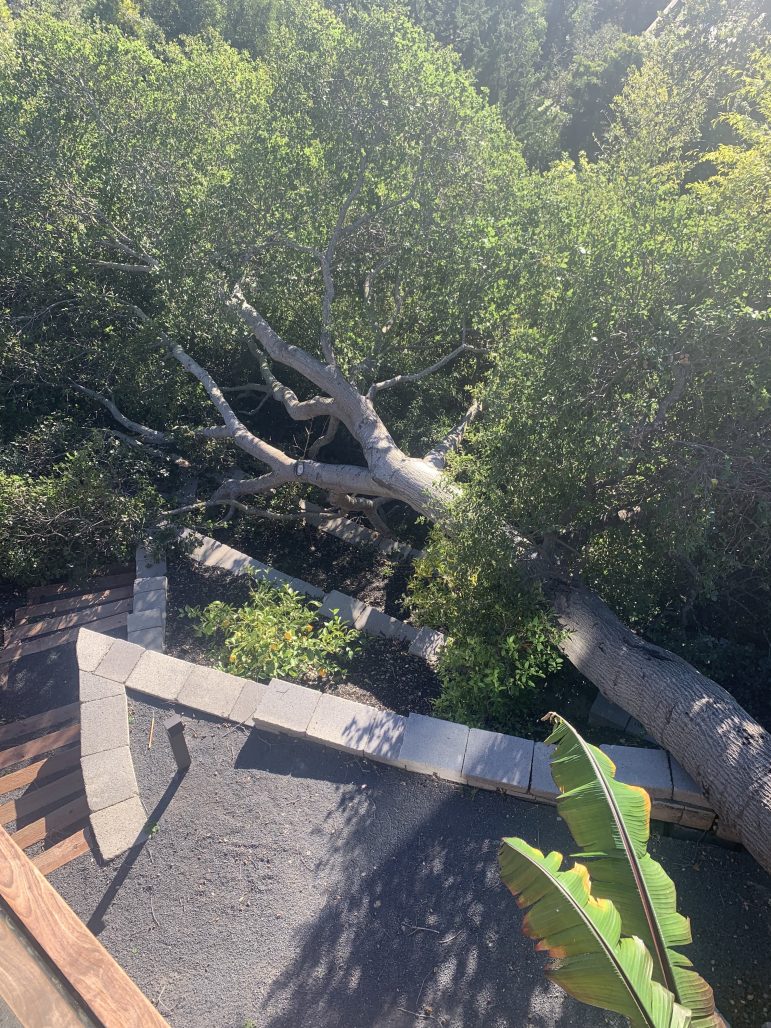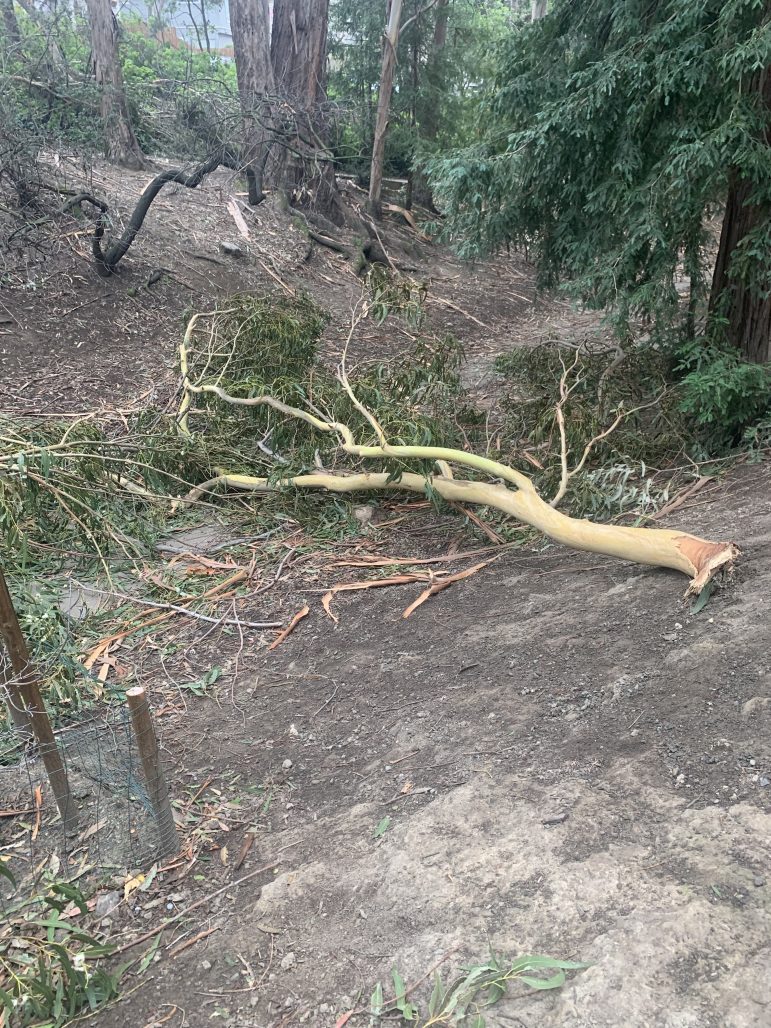 The PGE power outage map at 9:30 a.m. showed widespread damage and outages in Montclair and parts of Piedmont west of Oakland Avenue.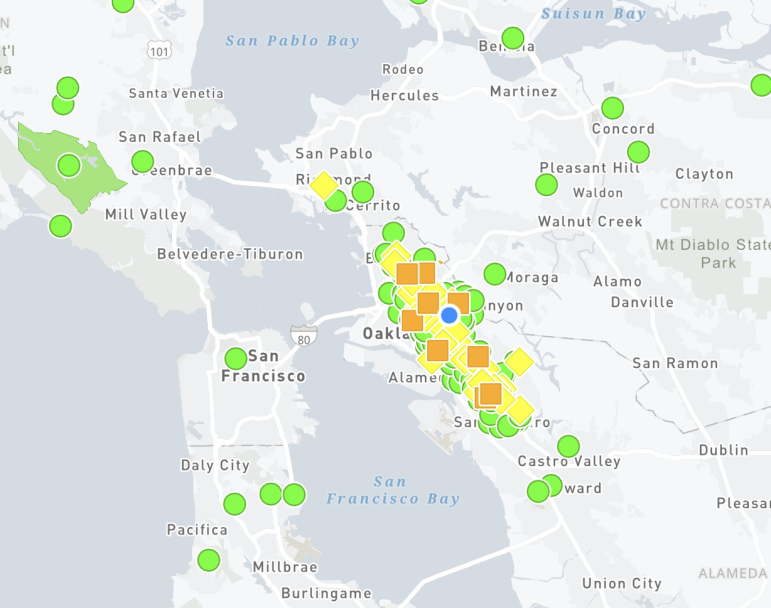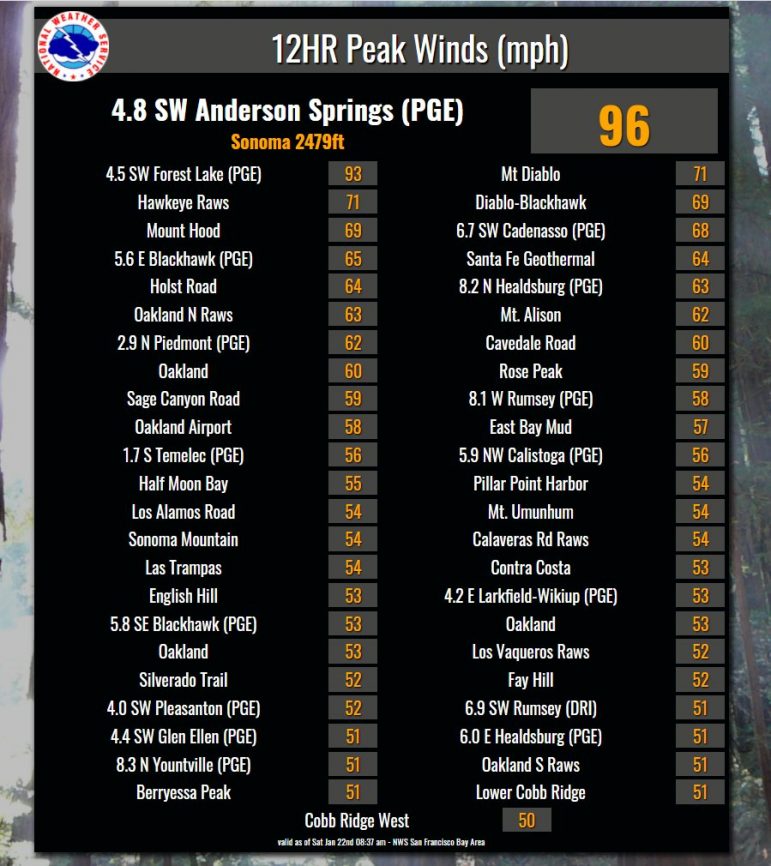 The city sent the following road closure alert on Saturday morning:
Grand Ave. from Lower Grand to Arroyo due to downed tree.
Blair Ave. from Dracena to Carmel due to downed tree.
Lakeview Ave from Sheridan to Sea View due to downed tree and wires.
Boulevard Way from Crofton to Warfield due to downed tree and wires.
Hampton Rd. just east of Lexford due to downed tree.
Requa Rd. at Wildwood due to downed tree.
Moraga Avenue is down to a single lane between Monticello and Monte due to downed trees and wires.