Just a few shorts months ago, 2022 seemed full of hope and promise: If we could just get far enough past the delta variant peak, then the vaccinated and masked could revel in a social new year with in-person comedy, theater, and music, plus the over-the-top costume parties the Bay Area is known for.
Then, the more-transmissible omicron variant arrived to crash our plans for 2022. One by one, organizers of major events set to kick off the new year of arts announced cancellations and postponements. Other organizations have issued stricter COVID-19 protocols, and a few are even bringing back virtual performances.
As Local News Matters reported earlier, the San Francisco Ballet has delayed its opening gala from late January to late March, while the Symphony and the Opera announced they would be requiring all patrons to be boosted after Feb. 1. In Oakland, the first First Friday arts festival of the year was canceled, and the inaugural Oakland Weekender indie-pop music festival scheduled for Jan. 6-8 has been postponed, possibly to the summer.
Last weekend, San Francisco Playhouse also canceled the last three nights of in-person performances of the musical adaptation of "Twelfth Night"; the show is still available to stream online through Jan. 29.
Here are some of the latest announcements regarding Bay Area arts and COVID.
San Francisco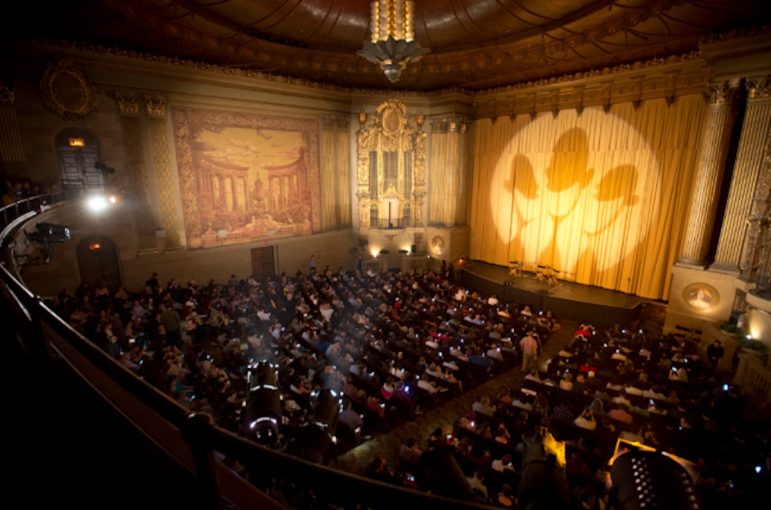 San Francisco Sketchfest: The esteemed two-week comedy festival was set to be the first major in-person event of 2022 starting on Jan. 7. But because of the omicron surge, organizers announced on Dec. 30 the fest was being postponed. On Thursday, SF Sketchfest released the new dates for the festival, Jan. 20-Feb. 5, 2023 — more than a year in the future.
"SF Sketchfest 2023 will host the vast majority of the shows and events originally scheduled for 2022, details of which will be announced in the coming weeks," organizer stated in the release. "In the meantime, the festival asks ticket holders who purchased tickets for the 2022 festival to hang on to their tickets as the festival reaches out to each and every ticket holder as soon as possible with new dates, details and options."
Details: https://sfsketchfest.com/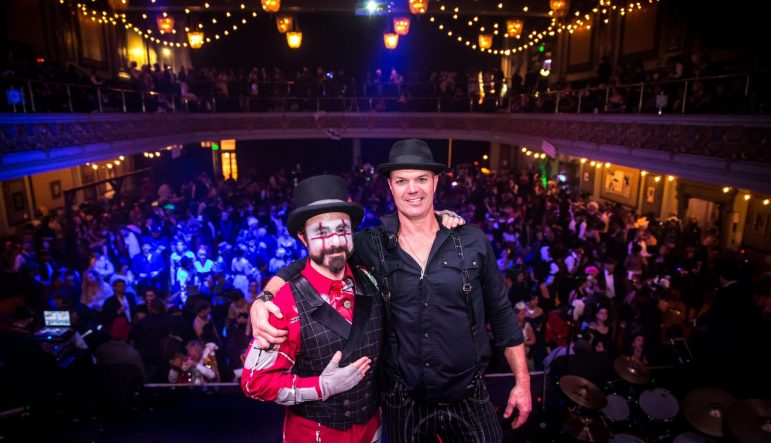 Edwardian Ball: The elaborate steampunkish costume party with music, ballroom dancing and theater, circus and burlesque acts in honor of mid-century illustrator Edward Gorey was set to return to the Regency Ballroom on Feb. 4-5. Now organizers have announced this year's ball will be postponed, with new dates to be announced.
Details: https://www.edwardianball.com/
Public Works SF: This Friday's concert featuring Bay Area hip-hop legends — Grouch & Eligh, DJ Fresh, Amp Live (formerly of Zion I), Shortkut, and Lady Ryan — has been rescheduled to 9 p.m., April 30. Public Works, like all San Francisco venues, will require proof of vaccination and a booster starting on Feb. 1. Masks must be worn inside.
Details: https://publicsf.com/calendar/
East Bay
Aurora Theatre Company: The Berkeley nonprofit theater company announced that the world premiere of Jonathan Spector's "This Much I Know," scheduled for Feb. 4-March 5, has been postponed to September, with previews starting Sept. 2.
Details: https://www.auroratheatre.org/thismuchiknow
Cal Performances cancellations: The Yamato: The Drummers of Japan shows set for Jan. 29-30 at Zellerbach Hall have been canceled because the drummers have canceled their entire North American tour. According to Cal Performance, ticket holders may apply the value of their tickets to another performance in the 2021-22 season; donate the cost of their tickets as a tax-deductible gift to Cal Performances; or receive a refund. If the Cal Performances ticket office — tickets@calperformances.org or (510) 642-9988 — does not hear from ticket holders by 5 p.m. Jan. 25, refunds will automatically be issued.
Also, the Eifman Ballet performances scheduled for June 3-5 have been postponed to 2023. The Russian troupe's shows have been delayed because of difficulties obtaining international visas.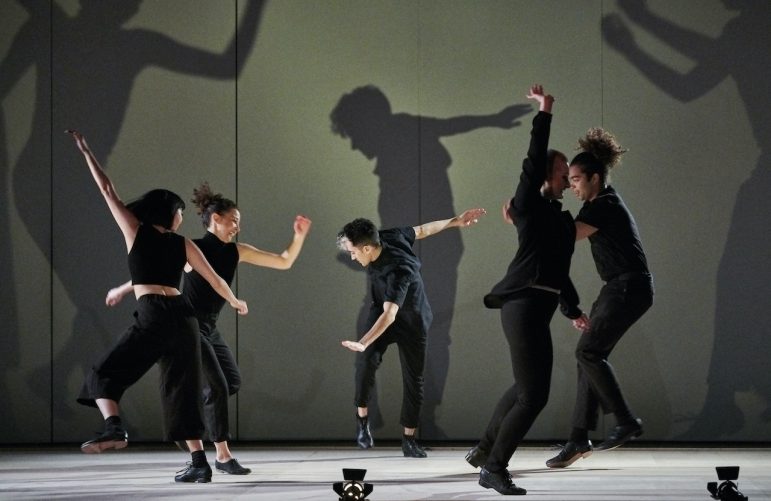 Cal Performances at Home: For those feeling nervous about leaving the house, the arts nonprofit has restored its virtual pandemic programming Cal Performances at Home for the rest of the month. These shows are free to stream:
The Danish String Quartet's performance of Schubert's String Quartet in G major is available through Wednesday.
The Bay Area premiere of "More Forever," a collaboration between Caleb Teicher & Company (dance) and Conrad Tao (piano) will be offered Thursday through Jan. 26.
And Kronos Quartet performing with special guest vocalist Mahsa Vahdat as part of this season's Illuminations "Place and Displacement" series will be available Jan. 27-Feb. 2. The concert includes the world premiere performance of a "Fifty for the Future" work by Cal Performances 2021-'22 season artist-in-residence Angélique Kidjo.
These three streaming performances come with a "Beyond the Stage" video of a conversation between the artists and Cal Performances executive and artistic Director Jeremy Geffen.
Cal Performances is also offering a free stream of the documentary on Afro-Cuban-born musician brothers Ilmar Gavilán and Aldo López-Gavilán, "Los Hermanos," through Jan. 30. Cal Performance will feature the brothers live in concert at 5 p.m. Sunday at Zellerbach Hall.
Cal Performances' new protocols: Starting Feb. 1, for in-person performances at Zellerbach Hall, Cal Performances will require all eligible patrons ages 12 and older to show proof of a booster vaccination administered at least 14 days prior to the event. All other patrons, and those ages 5-11, will be required to show proof of full vaccination. Masking is required indoors, and Cal Performance is strongly recommending that patrons wear N95, KN95, KF94 or FFP2 masks. If those masks are unavailable, then double-masking is recommended.
Details: https://calperformances.org/
South Bay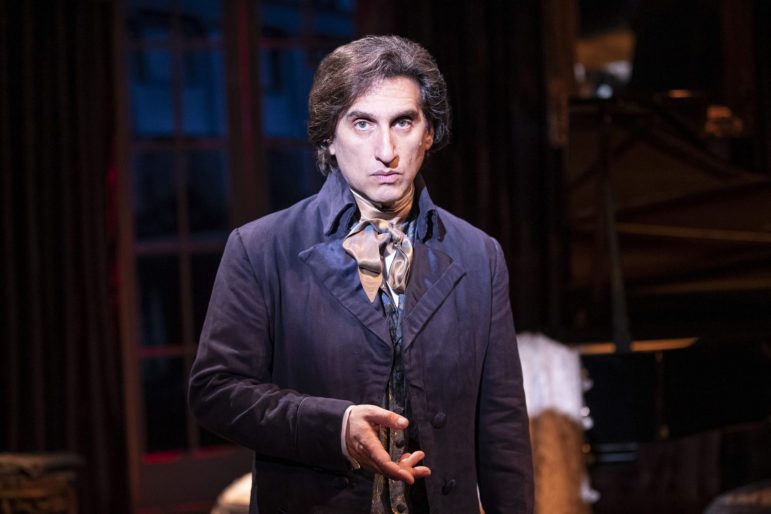 TheatreWorks Silicon Valley: The acclaimed one-man show featuring the work of Polish composer Fryderyk Chopin, "Hershey Felder as Monsieur Chopin," originally scheduled to run Wednesday through Feb. 13 at Mountain View Center for Performing Arts, has been postponed to Aug. 17-Sept. 11. According to TheatreWorks, patrons already holding tickets to the show will receive new tickets by mail between Jan. 17-31 and are asked to wait until receiving their new tickets before contacting the box office to make alterations or exchanges.
Details: https://theatreworks.org/
Pear Theatre: "The Mountaintop" by Pulitzer Prize recipient Katori Hall and "Sunset Baby" by Obie Award winning playwright and MacArthur Fellow recipient Dominique Morisseau — both scheduled to open this weekend at the Pear in Mountain View — have been postponed to the weekend of Feb. 4. According to the Pear, "Over the course of the next week, current ticket holders will be contacted by a staff member to help with rescheduling."
The Pear also announced new COVID guidelines: Cloth masks will not be permitted unless the patron is double-masked; the theatre will also provide masks. Parties will be spaced with at least two seats between one another with a limit of 60 audience members allowed at each show. All patrons must submit a vaccination record for entry.
Details: https://thepear.vbotickets.com/events
North Bay
The Lost Church: The intimate music venue/performance parlor in Santa Rosa has announced that all of its shows from Jan. 12 to Feb. 11 have been postponed. On Facebook, the organizer wrote, "We're working to reschedule all of the shows we've had to push, and we'll have updated dates on our website soon." Tickets will be honored for the new dates or fully refunded.