The Bay Area is a hub of artistic expression, attracting artists, writers and musicians from around the globe to live, work and create. We highlight some of the offerings here.
EDITOR'S NOTE: The latest COVID surge has prompted the cancellation of some Bay Area shows. Other venues have changed their COVID protocols. Make sure to check a show's or venue's website for COVID updates before attending any live performance.
---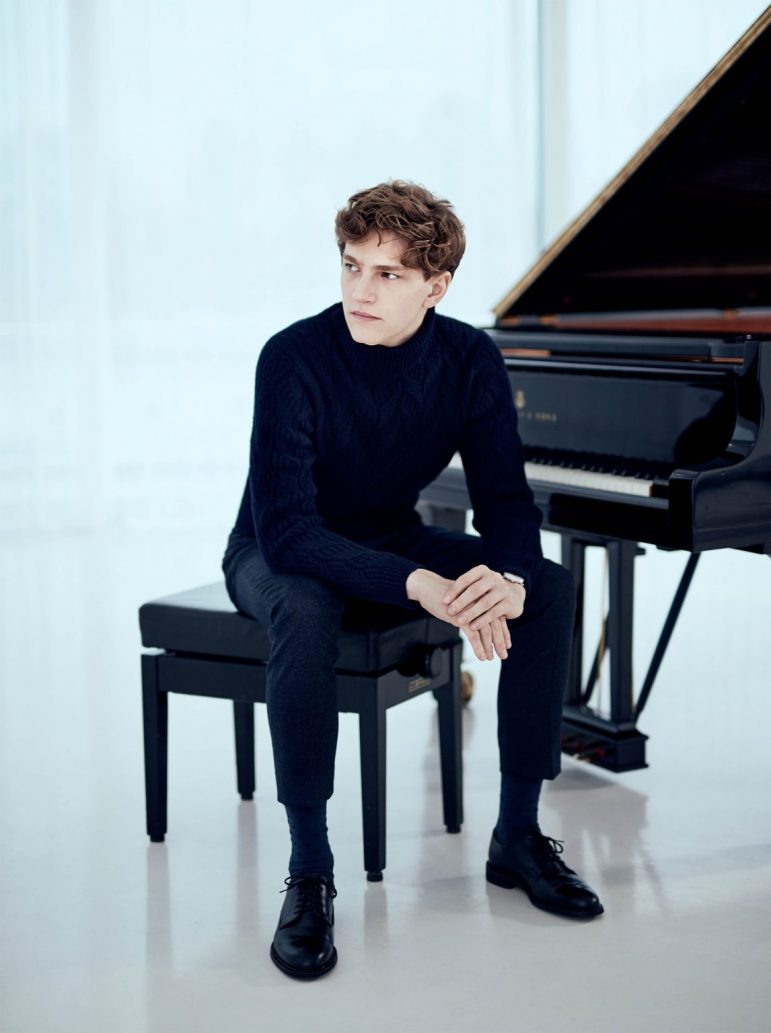 An overdue debut: Fanny Mendelssohn Hensel, forced by social conventions of her times to take a back seat to her famous brother, Felix, nevertheless followed her own muse as a composer, producing her Overture in C Major in 1834 and introducing it herself at a musical salon she hosted in her German home.
It finally saw the publishing light of day 160 years (!) later, and the San Francisco Symphony, under the baton of guest conductor Christoph Eschenbach, will play it for the first time this weekend at back-to-back concerts in Davies Hall.
It shares the program with two heavyweight works: Beethoven's gorgeous Piano Concerto No. 4 in G Major, with Deutsche Grammophon recording artist Jan Lisiecki as soloist, and Johannes Brahms' Symphony No. 1 in C minor, a work he labored long and hard over, which eventually served to cement his reputation as a worthy successor to Ludwig.
Concert times are 2 p.m. Thursday and 7:30 p.m. Friday and Saturday; tickets, $20-$135, are at (415) 864-6000 and sfsymphony.org.
---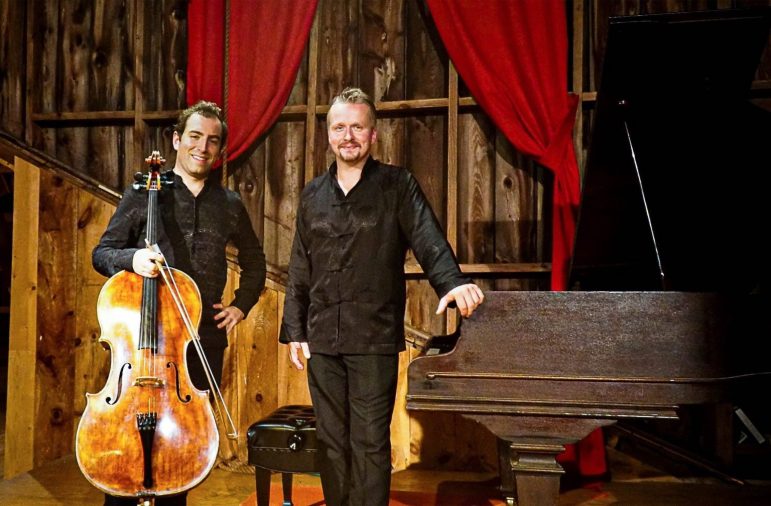 A dynamic duo's debut: Making their first appearance in Music at Kohl Mansion's 1914 Tudor-style red brick architectural landmark in Burlingame are Cuban American cellist Thomas Mesa and his Russian partner, pianist Ilya Yakushev, collaborating in a recital of music by Brahms, Chopin and Rachmaninoff.
Also on the program, which takes place at 7 p.m. Sunday, are the California premiere of "Seven" for solo cello by the Spanish cellist and composer Andrea Casarrubios, commissioned by Mesa; two excerpts from Joaquin Nin's "Suite Española" and Russian American composer and concert pianist Lera Auerbach's Prelude for Cello and Piano Op. 47, No. 12.
Proof of vaccination and mask-wearing are required, and seating in the Elizabethan Great Hall will be limited to 60% of capacity. For tickets, $52, call (650) 762-1130 or visit musicatkohl.org.
---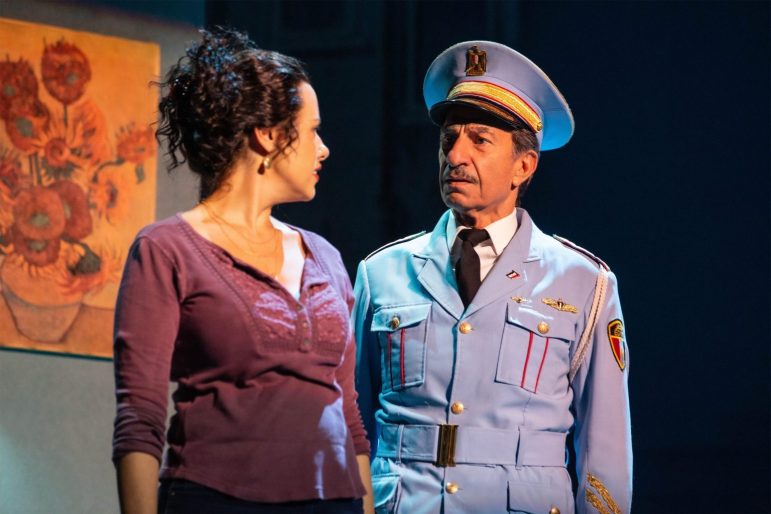 Overdue 'Visit': In an age of hyper-partisanship, when it seems like half the population spends its time looking for ways to insult and degrade the other half of the population, a sweet story about a mishap that results in people who are normally adversaries finding reasons to get along sounds like just the ticket. And when that story happens to be in the form of a critically acclaimed musical that won 10 Tony Awards in 2018 — including best musical, book, score, direction, actor and actress — well, sign us up.
With music and lyrics by David Yazbek ("The Full Monty," "Dirty Rotten Scoundrels") and a book by Itamar Moses, who grew up in Berkeley, "The Band's Visit" focuses on members of a traveling Egyptian orchestra who wind up being mistakenly driven to a sleepy little town in Israel, where they get temporarily stranded. During the course of one night, the town's folk and band members learn they have more in common — love, loss, hope, sadness — than they had thought.
The score is a melodic sampling of traditional Middle Eastern tunes. The touring version of the 100-minute musical (no intermission) was originally supposed to land in San Francisco last spring, but the pandemic scotched that. But despite the surge on COVID cases of late, the tour is back in action and arrived in town this week, where it's slated to play at the Golden Gate Theatre in San Francisco through Feb. 6. Proof of vaccination is required, and masks must be worn in the theater. Tickets are $56-$256 (subject to change). Go to broadwaysf.com.
---
The Shelby show: Bay Area bassist, composer, and bandleader Marcus Shelby has said he fell in love with music as a lad in church, but never pursued it as a life's journey until late in college: He was an electrical engineering major on a basketball scholarship when he attended a Wynton Marsalis concert and found his life changed forever.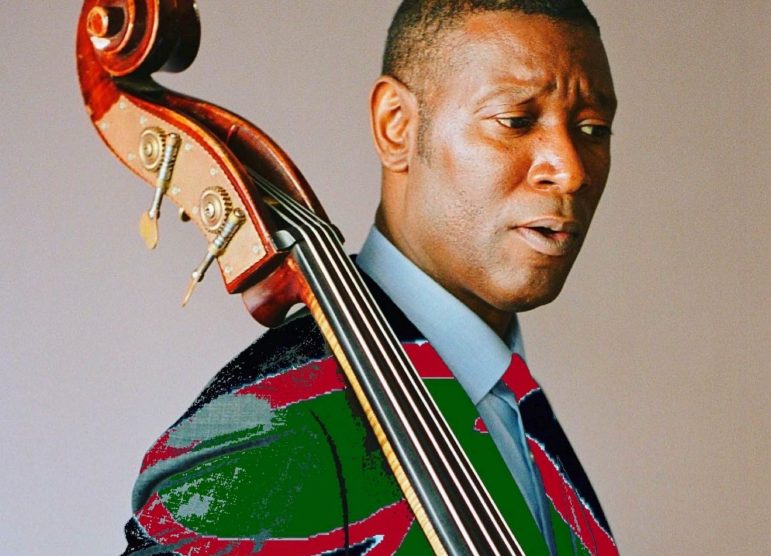 Like Marsalis, Shelby found his passion in the intersection of blues and jazz. And like Marsalis, Shelby found that music offers a fertile foundation on which to explore themes and ideas that are important to you. In 2011, he released the album "Soul of the Movement: Meditations on Dr. Martin Luther King Jr.," a collection of original tunes and classic spirituals and songs associated with the civil rights movement.
On Saturday, Shelby and his quartet will perform the "Soul of the Movement" suite at the Community School of Music and Arts in Mountain View in a livestreamed concert to celebrate Martin Luther Luther King Jr. Day (which is Monday). The show starts at 7:30 p.m. Access is free, but donations to the school are encouraged. You can access the show at CSMA's YouTube page, www.youtube.com/user/CSMAMV.
---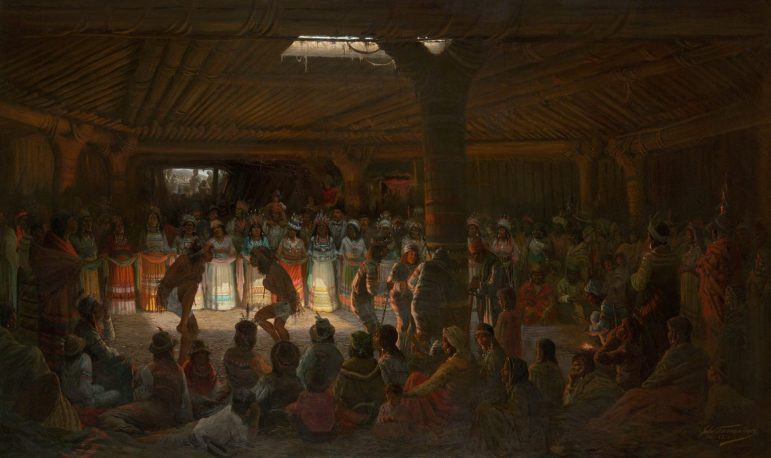 It's back: In 1878, French painter Jules Tavernier completed a stunning work titled "Dance in a Subterranean Roundhouse at Clear Lake, California." Inspired by a scene he encountered during a trip across America, it captured a ceremonial dance being performed by members of the Elem Pomo American Indian tribe in an underground roundhouse.
Rarely had such an intimate and authentic portrait of Native American life been captured, especially by a Western painter. One critic called it "by far the most remarkable picture ever painted on the Pacific Coast." Held privately for much of existence, the painting is back in San Francisco for the first time in nearly 150 years, as the centerpiece of an exhibition at the de Young Museum in San Francisco.
But "Jules Tavernier and the Elem Pomo" is a lot more than one famous painting and a handful of American Indian artifacts. The museum, working with current members of the Elem Pomo tribe, have curated a rich collection of current and historical Northern California Native American basketry, regalia and artwork. Also included are several other Tavernier paintings inspired by his famed American trek.
The exhibition runs through April 17 at the de Young, where masks are required for all visitors. Admission is $15, and Bay Area residents get in free on Saturdays. Visitors are encouraged to get tickets in advance online. More information and tickets are available at deyoung.famsf.org.