EDITOR'S NOTE: The latest COVID surge has prompted the cancellation of some Bay Area shows. Other venues have changed their COVID protocols. Make sure to check a show's or venue's website for COVID updates before attending any live performance.
---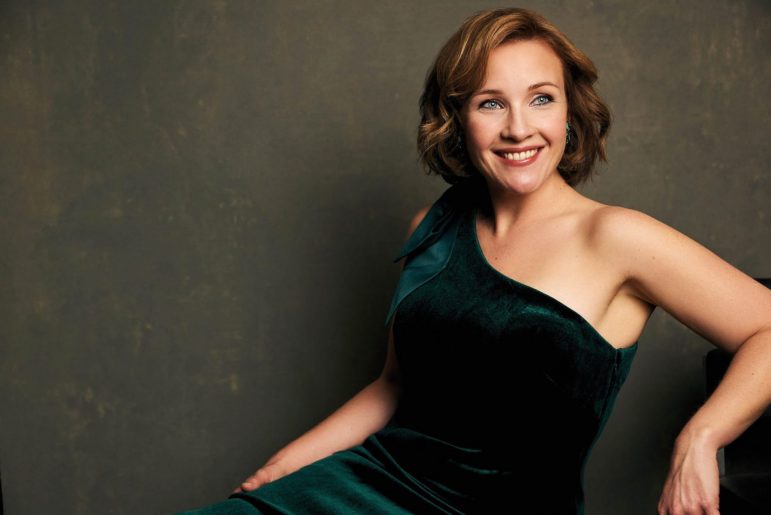 Sasha soldiers on: World-renowned mezzo-soprano Sasha Cooke — a two-time Grammy winner and a frequent presence on San Francisco's opera and concert stages — found herself utterly stymied by the pandemic and in search of a way to steady herself and move forward through "the haze of so much change and uncertainty." So she jumped on the phone and called 17 young composers, each of whom agreed to write a song for her, all of them recorded by her for an album called "how do I find you," to be released on the Pentatone label on Friday.
And the good news for us is that Cooke, accompanied by pianist Kirill Kuzmin, will give them all their world premieres on a San Francisco Symphony Great Performances program at 7:30 p.m. Sunday in Davies Hall, followed by a roundtable discussion with seven of the composers and librettists. Each of the works is a portrayal of how we humans have reacted to the turmoil of the past two years — some of them wryly humorous, such as Missy Mazzoli and Royce Vavrek's "Self-Portrait With Dishevelled Hair," and some in deadly earnest, as we imagine Lembit Beecher and Liza Balkan's "After the Fires" to be. Works by Caroline Shaw (composer of the title song), John Glover, Gabriel Kahane and Nico Muhly are among those on the program.
Tickets, $25-$50, are at (415) 864-6000 and sfsymphony.org. For more information about the album, visit hdifyalbum.com.
---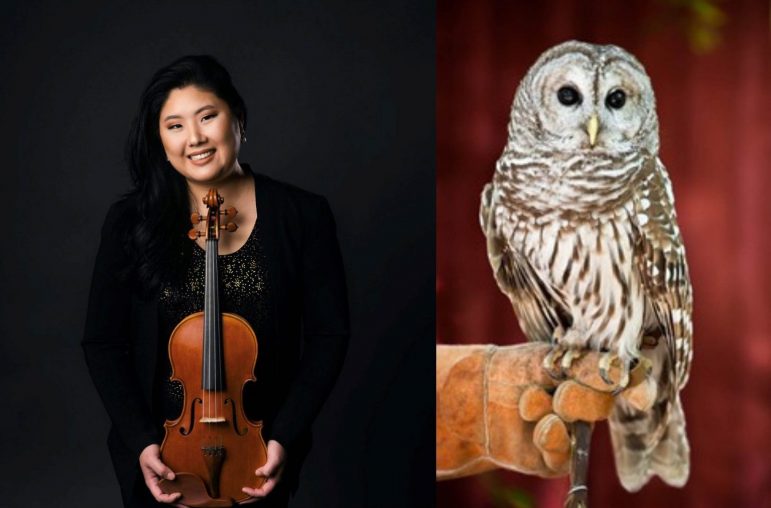 Winging it, musically speaking: How often do you get to experience a friendly animal encounter purposely paired with a symphonic concert? Let the Walnut Creek-based California Symphony fly you there with "Take Flight," a program of music inspired by birds and nature that begins with a "meet and greet" with the Lindsay Wildlife Experience's avian ambassador, Houston the Barred Owl, in the Lesher Center lobby before Saturday night's concert.
Opening the musical program is English composer Ralph Vaughan Williams' popular "The Lark Ascending," with the Symphony's own concertmaster, Jennifer Cho, taking the solo violin part. Maestro Donato Cabrera will also lead the orchestra through Haydn's cluck-clucking Symphony No. 83, "The Hen"; Jean Sibelius' beautiful and evocative "Swan of Tuonela" and the Dvorak Symphony No. 8, which is infused with the sounds of nature from the composer's Bohemian native land.
Cabrera leads a half-hour interactive lecture an hour before the music, which begins at 7:30 p.m. Saturday and repeats, minus the owl encounter, at 4 p.m. Sunday in the Lesher Center's Hofmann Theatre in Walnut Creek. Find tickets, $44-$74, at (925) 943-7469 or californiasymphony.org.
---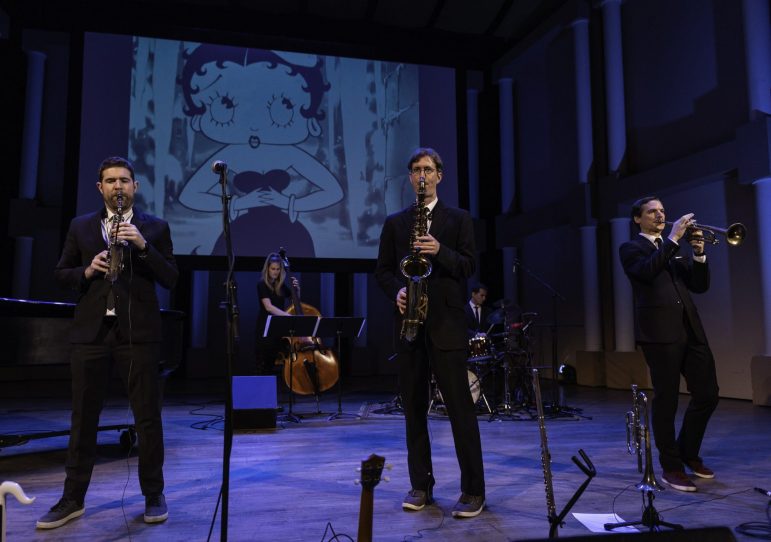 Tunes for cartoons: No, the Queen's Cartoonists aren't a group of artists tasked with re-creating classic segments of "Snuffy Smith" or "Krazy Kat" for peevish members of a royal family (not that there's anything wrong with that).
They are a group of six musicians who hail from Queens, New York, and specialize in family-friendly concerts that deliver, as they put it, "virtuosic musicianship, multi-instrumental mayhem and comedy." And cartoons. Lots of cartoons. In fact, that is the foundation of the act.
The band performs scores, soundtracks and theme songs from cartoons ranging from classics nearly a century old to contemporary works. And the music is performed with plenty of cartoon clips and comedic commentary. Sometimes, classic theme songs are re-created note for note. For other animated works, band members create their own score. And it's all delivered with an improvisational flair; the band prefers to describe their shows as more of a "musical circus" than a simple concert. The lads have performed all over the globe and are said to be the only family-friendly act to sell out multiple consecutive nights at New York's famed Blue Note Jazz Club.
The Cartoonists arrive in the Bay Area this week for a trio of shows. They play at 7:30 p.m. Wednesday at Livermore's Bankhead Theater ($20-$78, livermorearts.org); 7:30 p.m. Tuesday at Montalvo Arts Center Carriage House in Saratoga ($66-$70, montalvoarts.org) and 8 p.m. Feb. 2 at Yoshi's in Oakland ($44-$79, yoshis.com) Do yourself a favor and check the venue's website for COVID updates and safety requirements before you go.
---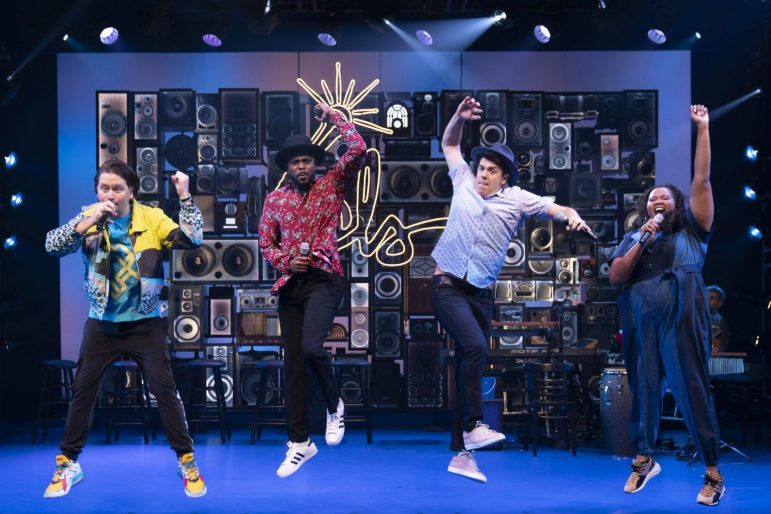 'Supreme' improv: The principals behind the Broadway hit "Freestyle Love Supreme" — Lin-Manuel Miranda, Anthony Veneziale and Thomas Kail — have long been infatuated with improvisational hip-hop wordplay, i.e., freestyling. They practiced it on long car rides and during other snippets of free time. The show is said to have evolved from a musical act the threesome worked on during breaks while rehearsing the Miranda hit "In the Heights."
The "Freestyle Love Supreme" stage show debuted off-Broadway in 2004 and was a smash at the Edinburgh Fringe Festival a year later, and eventually became a hit on Broadway. Now there's a touring production getting its debut at the Geary Theater in San Francisco, presented by American Conservatory Theater. Despite its lengthy history, it's unlikely that any two performances of the show have ever been alike, as it's all based on fast-paced improv.
The performers, accompanied by a keyboard player, take a concept suggested by an audience member and run with it — or rap with it, to be more precise. Cast members include Veneziale, who lived in the Bay Area for 16 years; Richard Baskin Jr., Kaila Mullady, Jay C. Ellis and others, and guest performers pop in all the time. Miranda has been known to drop in to keep his freestyle talents sharp. Others who have performed in the show include Wayne Brady, known for his stint on the TV improv show "Whose Line Is It Anyway?", and Oakland-born actor-rapper Daveed Diggs.
The show runs through Feb. 13; proof of vaccination is required, and masks must be worn in the theater. Tickets are $10-$130 (a limited number of $5 seats are available). Go to act-sf.org. And if you're interested in learning more about the show, Andrew Fried's acclaimed 2020 documentary "We Are Freestyle Love Supreme" can be streamed on Hulu.
---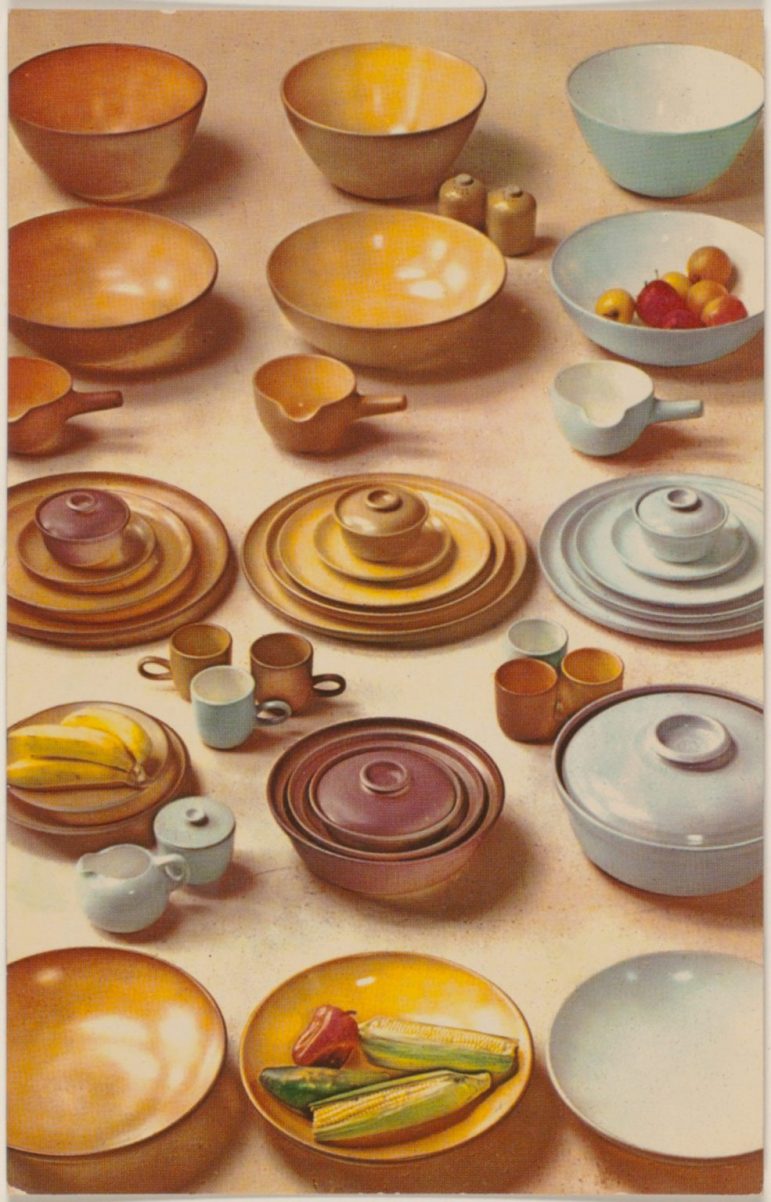 The Heath effect: The use of locally sourced ingredients is all the rage in the culinary arts these days, but in the 1940s, Edith Heath employed the concept on her way to revolutionizing the art of ceramic pottery.
The Iowa native had relocated to the Bay Area, where she was an arts teacher, and began auditing classes at the California School of Fine Arts with a passion for pottery. Starved for materials, she reportedly fashioned her own pottery wheel out of a sewing machine. Then she began experimenting with clay. Eschewing traditional imported white clay in favor of earthy, California-native clays, she eventually developed a more colorful, less formal and hardy brand of ceramic ware that came to symbolize the California ethos and lifestyle.
She founded Heath Ceramics, which became the focal point of a new style of dinnerware and home furnishings that spread across America. Now the Oakland Museum of California in Oakland is opening an exhibition exploring the art and career of Heath (1911-2005), whose unique approach to ceramics was born out of a rebellious nature, a curious artistic mind and a love for the science of creating pottery.
The exhibition runs Saturday through Oct. 30. Masks must be worn in the museum, and as of Tuesday, proof of vaccination will be required for entry. Hours are 11 a.m.-5 p.m. Wednesdays through Sundays, and admission is $7-$16. Buy tickets and find more information at museumca.org.