More testing = more cases as omicron makes its way through the community. Since Dec. 21 Alameda County has recorded 40 new COVID cases in Piedmont — a record weekly increase since we started tracking local cases in December 2020.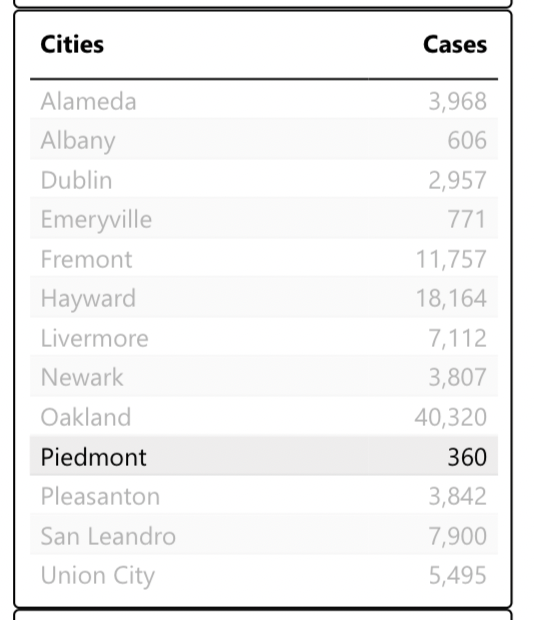 The line at the free Curative testing site on Sundays and Mondays at City Hall in Piedmont has been wrapping around the block in recent days, with wait times of 1.5 hours or more, even with appointments. (The site is not taking walk-ins.) On Monday the City posted on social media that nearly 1,000 people received COVID-19 tests in front of City Hall between Dec. 26 and Dec. 27 and that they were working to add more testing days.
According to the City's website, Curative has informed them that "appointment times are generally made available 4 days before the date of the test. In Piedmont's case, appointments for tests on Sunday would be available on the preceding Thursday and appointments for tests on Monday would be available on Friday." You can check for appointment times at the Curative website HERE.