The number of COVID-19 cases in Piedmont ticked up slightly this week, to 296 from 294 last Tuesday, according to county health data.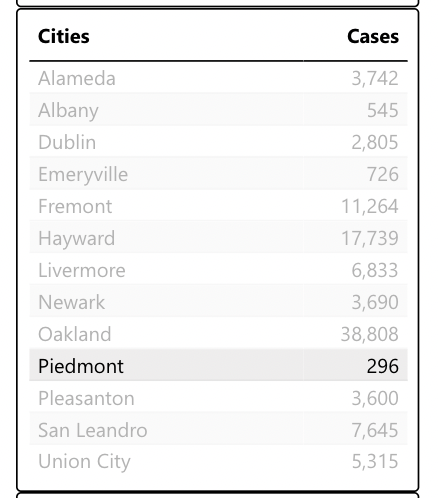 There was one COVID case reported in Piedmont schools last week: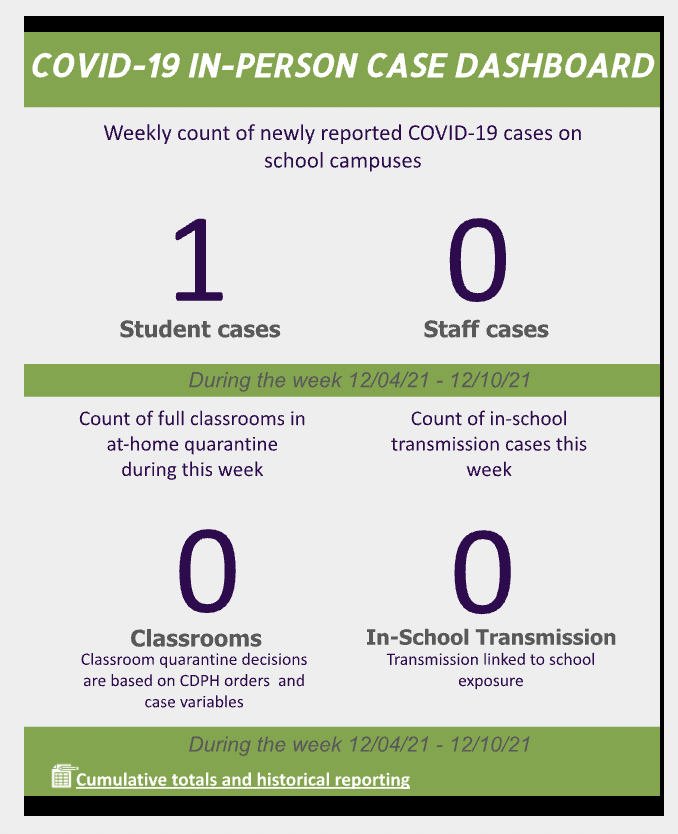 In an email sent to PUSD families on Tuesday, the district announced that the California Department of Public Health will issue free, at-home rapid antigen tests to families for use after the winter break.
California is preparing for an increase in COVID cases this winter, reissuing an indoor mask mandate on Monday that extends through January 15.