While I had a blast cooking for family and friends at Thanksgiving, I'm looking forward to more simple meals, take-out, and cleaning out the 'fridge. To support these endeavors, and to help pivot to the next holiday — which is right around the corner! — I'll turn to some seasonal cocktails. Featuring bourbon, vodka, and gin, here are three of my current favorites:
1958 Eggnog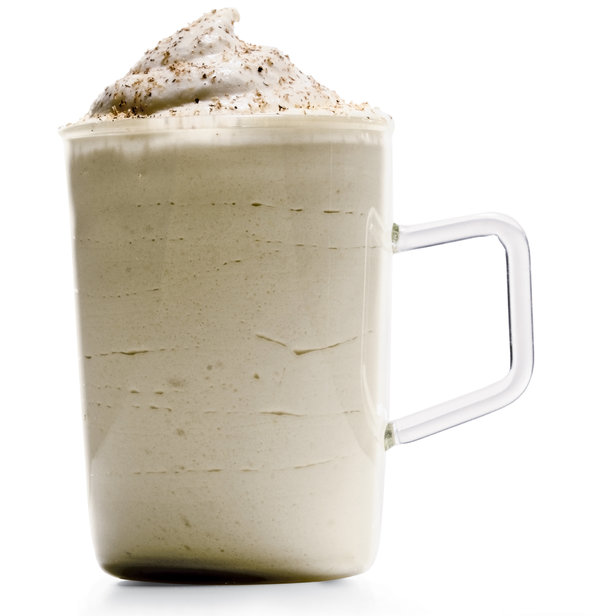 This is a classic, as published in the New York Times by Craig Claiborne in 1958. If you already have a favorite eggnog recipe, throw it out, because this one is better — and for the last 60-plus years — is considered the standard. Claiborne recommends serving it with a spoon — that's how good it is.
INGREDIENTS:
12 eggs, separated
1.5 cup granulated sugar
1.25 cup bourbon
1.25 cup Cognac
½ teaspoon salt
3 pints heavy cream
2 cups whole milk
Fresh, grated nutmeg (from whole nutmeg)
DIRECTIONS:
Beat the egg yolks with the sugar in a large bowl with an electric mixer until thick and lemon-colored. Slowly add the bourbon and cognac, beating at slow speed. Transfer to a large punch bowl. Chill for several hours.
Add the salt to the egg whites in a large bowl and beat until almost stiff, or until the beaten whites form a peak that bends slightly.
Whip the cream until stiff in another large bowl. Fold the whipped cream and whole milk into the yolk mixture, then fold into the beaten egg whites. Chill for 1 hour.
When ready to serve, sprinkle the eggnog with freshly grated nutmeg, serve in punch cups with spoons.
Crimson & Clover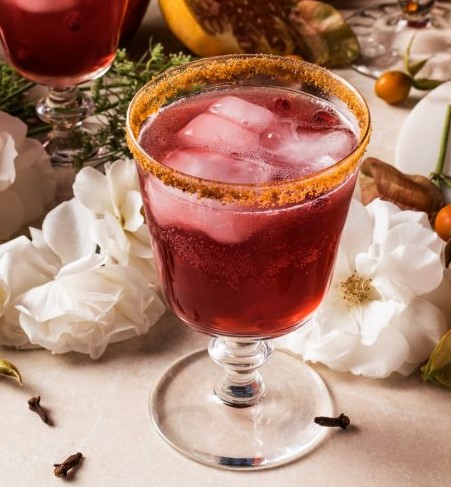 This cocktail is light and refreshing but carries the color and aroma to complement any winter cozy night by the fire with friends and family. Don't try to substitute the coconut sugar (Village Market carries) or the fresh grapefruit. I use a bottled pomegranate juice and fresh seeds for garnish.
INGREDIENTS:
1½ ounces Botanical Vodka (Ketel One makes a variety which Cask in Rockridge carries)
2 ounces pomegranate juice
¾ ounce fresh grapefruit juice
Pomegranate seeds for garnish
Dusted Rim
2 tablespoons coconut sugar
¼ teaspoon ground cloves
1 grapefruit wedge
DIRECTIONS:
First make the coconut clove sugar mix: In a bowl, combine the ingredients mix well. Then pour out onto a shallow plate.
Use the grapefruit wedge to wet the rim a rocks glass, then dip the rim in the coconut clove sugar. Add ice to the glass (using larger format cubes, if available).
Next add the botanical vodka, pomegranate juice, and grapefruit juice to a shaker. Add a cup of ice. Shake 10-12 times. Strain the mixture into your ice-filled rocks glass.
Garnish with 5-10 pomegranate seeds and serve!
The Negroni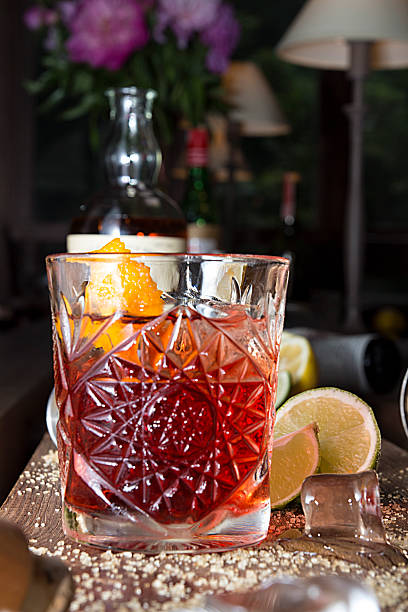 Another classic drink I have loved this past month. It's bitter, yet balanced with notes of citrus and the complexity of gin. I've adjusted the proportions a bit, to suit my palate. The traditionalist, would mix 1:1:1. I suggest using your house gin (I use Alameda's own St George Botanivore Gin, the blue label).
INGREDIENTS:
1.5 oz gin
1 oz sweet vermouth (red)
1 oz Campari
Orange peel
DIRECTIONS:
Add ice to rocks glass (using larger format cubes, if available)
Add gin, sweet vermouth and Campari into a shaker. Add a cup of ice. Shake 10-12 times.
Strain mixture over ice cube in glass
Rub orange peel around glass, then garnish with peel