The atmospheric river that swept through the Bay Area Sunday through Monday was a mixed blessing, filling reservoirs and creeks again but flooding low-lying areas like Witter Field and knocking over trees and power lines. The National Weather Service reported on Tuesday that the Oakland Hills received over 4″ of rain in 72 hours.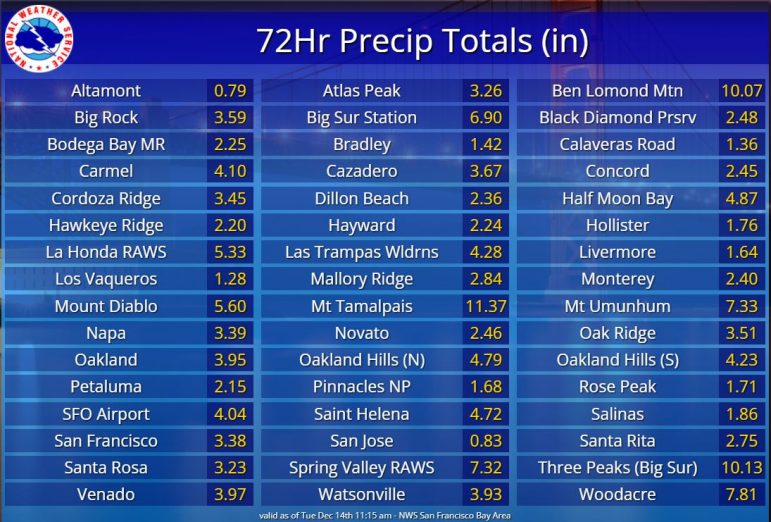 After years without torrential downpours, many residents were dismayed to find water in their basements when sump pumps failed.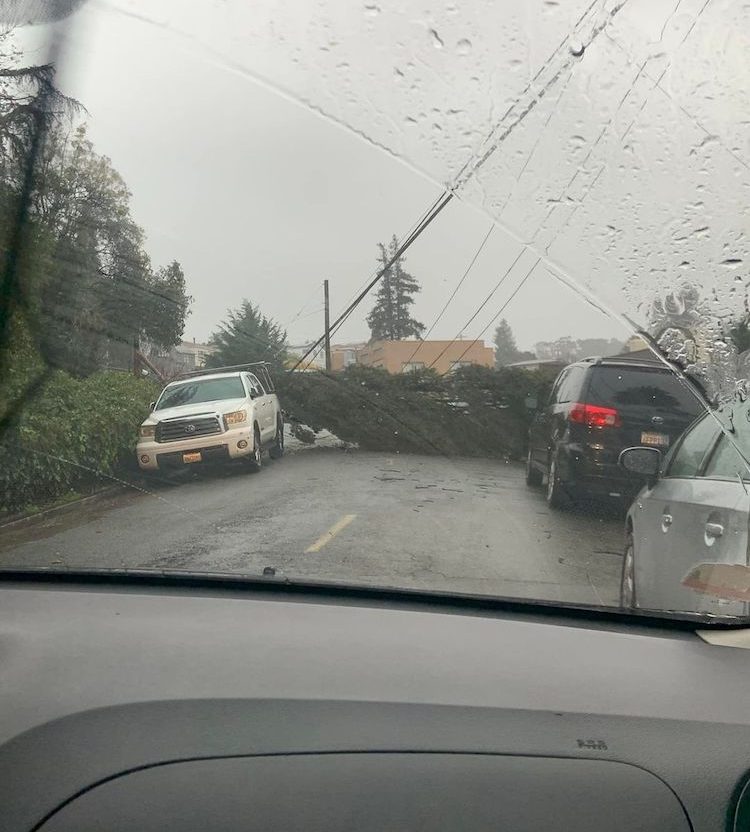 Witter Field, which hasn't flooded recently due to the drought, looked like a placid lake when the rain stopped. The last replacement of turf and track was in 2007; winter rain has presented a challenge for the field's underground drainage system. In 2019 estimates to repair the field were around $3 million. (See "Witter must wait", Feb. 2019)
Bushy Dell Creek in Piedmont Park roared back to life, creating cascades of water and sending a stream of debris to the bottom of the park by the PHS softball field.