Updated at 12:30 p.m.
The season's second big rain storm caused a tree to fall at the 5 W's intersection — Wallace, Warfield, Winsor, and Wildwood — on Monday morning, taking down power lines with it. The City issued an AC Alert saying PGE was contacted and warned people away from the area.
The city sent an update at 11:35: "Warfield, Wallace, and Wildwood Avenues are open for through traffic. Winsor Avenue between Lakeshore Ave and the 5 W's intersection remains closed. This will be an extended closure while PG&E works to replace the damaged power pole and restore service to affected customers."
A PGE map shows the areas affected by the outage: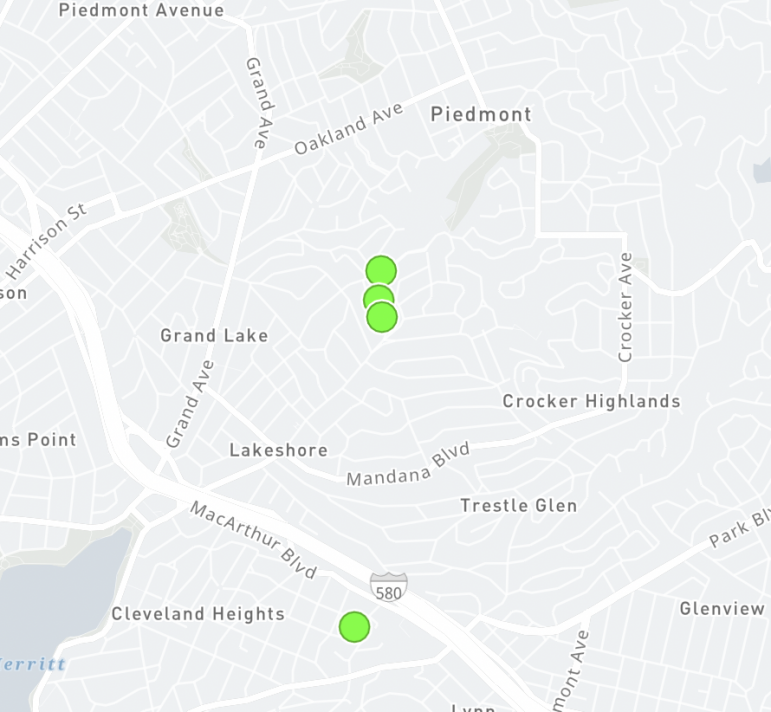 The rainfall also contributed to a series of accidents and slowdowns on Bay Area roads, including an accident on Highway 13 and Park Blvd. around 7 a.m. that caused an early morning backup.
An informal rain gauge shows Upper Piedmont has received almost 1.75″ of rain as of 9:30 a.m. Official totals from the National Weather Service as of 4 a.m. Monday: