The Highlanders opened their season by winning the Bryan Ayers Classic in Lompoc.
The tournament began Dec. 2 when Piedmont defeated Santa Barbara, 57-34. Natalia Martinez scored 23 points and grabbed seven rebounds to lead Piedmont. She also had five steals.
Trinity Zamora scored 15 points and had eight rebounds. Maddie Hill added 12 points and six assists.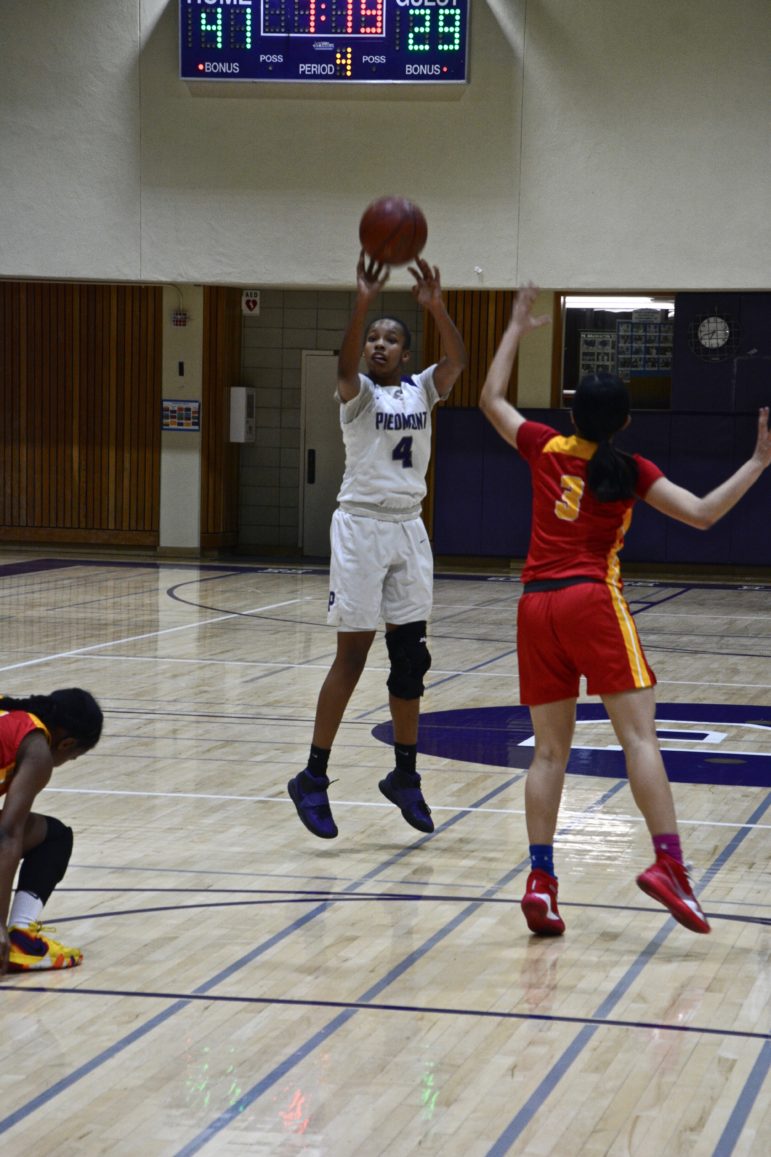 The game was close in the first half, with the Highlanders leading by six at the break. A 20-5 fourth quarter blew it open for Piedmont. Martinez scored nine of her points in the final quarter.
The next night, the Highlanders defeated the host school, Lompoc, 74-40. Martinez scored 28 and Zamora 25. The latter had 12 rebounds for a double-double. Martinez added nine assists, seven rebounds, and six steals. Hill had 13 points and five steals.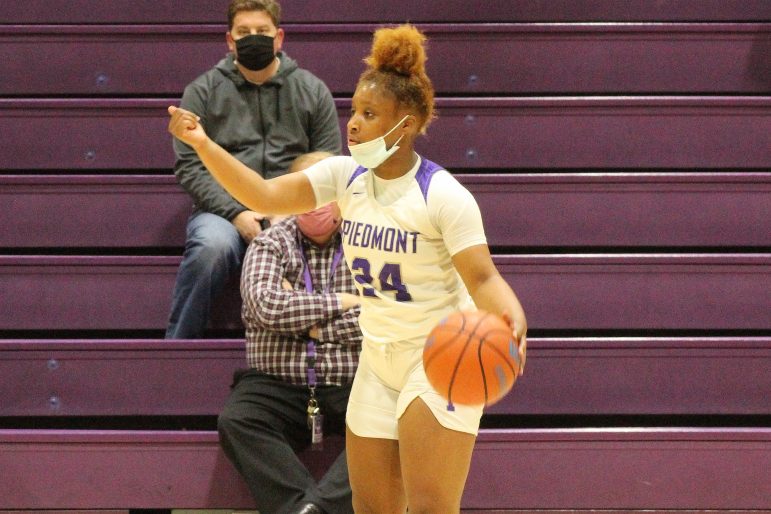 Zamora hit her first three 3-pointers en route to an 11-point first quarter. Martinez got hot in the second quarter, scoring 13 of her points. Piedmont led 30-22 at halftime before breaking the game open in the second half. The Highlanders had 18 steals in the game and made 10 3-pointers as a team.
Piedmont defeated Orcutt Academy-Orcutt in the championship game on Dec. 4, 62-34. It was the first loss of the season for the Spartans, who are 6-1.
Martinez was again the leading scorer for the Highlanders with 27 points, to go along with six rebounds and five steals. Zamora had 16 points, eight rebounds and eight assists. Hill scored 12 points, and Hannah Govert had seven rebounds and four assists to go along with three points. Kat Melian grabbed five rebounds.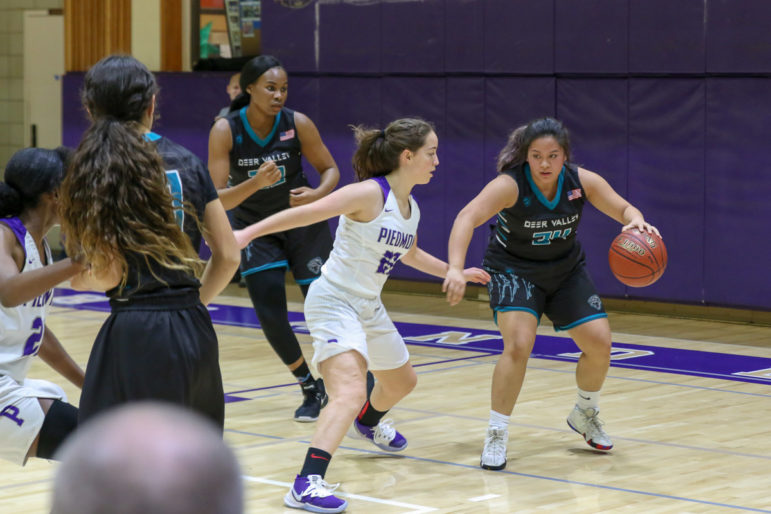 Chyanna Medina-Tell led Orcutt Academy with 10 points.
Piedmont jumped out to an 18-7 lead after one quarter, hitting five 3-pointers in the period. Martinez scored 13 points in the second quarter as the lead grew to 39-17 at halftime.
The Highlanders host the Paris Twins Classic beginning Dec. 9 and continuing through Dec. 11.