The Highlanders continued a strong start to the season with a 69-32 win over Lompoc in the opening game of the Paris Twins Classic on December 9.
Piedmont jumped out to an early lead and was never challenged in the win, which upped their record to 4-0 on the season.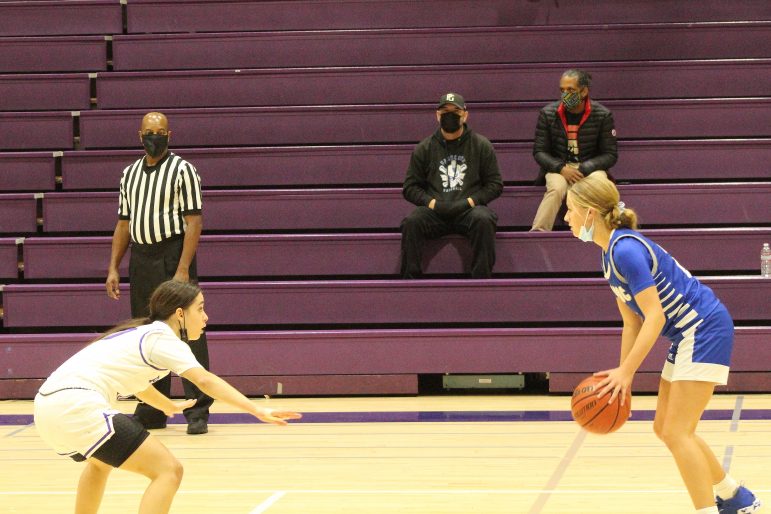 Piedmont used eight points apiece from Trinity Zamora and Natalia Martinez in the first quarter to take an 18-6 lead. The Highlanders blew it open with a 27-point second quarter and cruised home after that.
Zamora and Martinez each finished with 24 points. Zamora added 15 rebounds and six steals. Martinez had seven rebounds and five steals.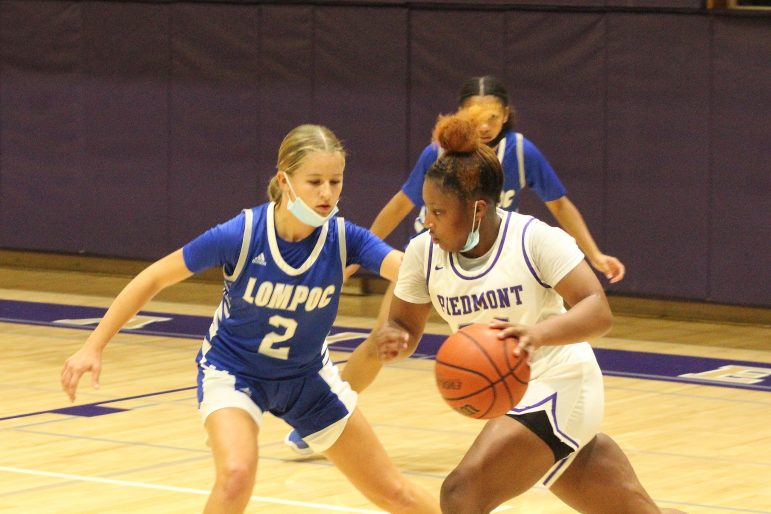 "I think the game plan for all of us is just to get better," Martinez said. "Work on help defense, jump to the ball, don't try to go for steals. Just improving our work."
Said Zamora, "I think we've started off strong. I think we're going to play some better competition and we're excited."
Maddie Hill had seven points, four rebounds, and four assists for Piedmont. Hannah Govert had six points. Eight of 10 Highlanders who played scored points, and nine of 10 grabbed rebounds.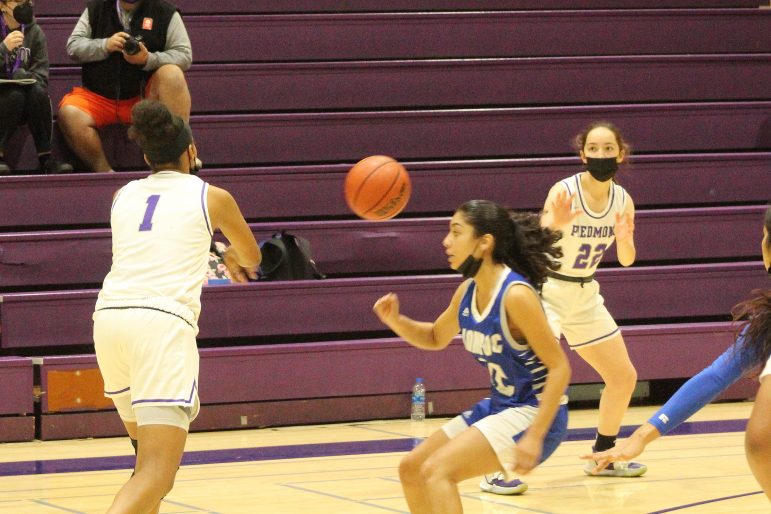 The big early lead allowed Piedmont's second five to get plenty of playing time in the second half. Developing depth is going to be a key for the Highlanders.
"We wanted to make sure everyone got some court time," Piedmont coach Bryan Gardere said. "We were trying out some different combinations with our core four. We were mixing and matching all the freshmen at one point with the core group and the girls were working hard."
Said Martinez, "They're only freshman, but they have a bright future."
Martinez keyed the early going with a 4-point play when she drew a foul from Cierra Bailey less than a minute into the game. The Highlanders' defense was terrific early, forcing eight first quarter turnovers by the Native American Braves and holding them to two of 10 shooting in the opening quarter.
The rout was on in the second period. Martinez had two 3-pointers and 10 points in the quarter, and Zamora scored nine. Hill and Govert each hit 3-pointers as well. It was 45-14 at the break.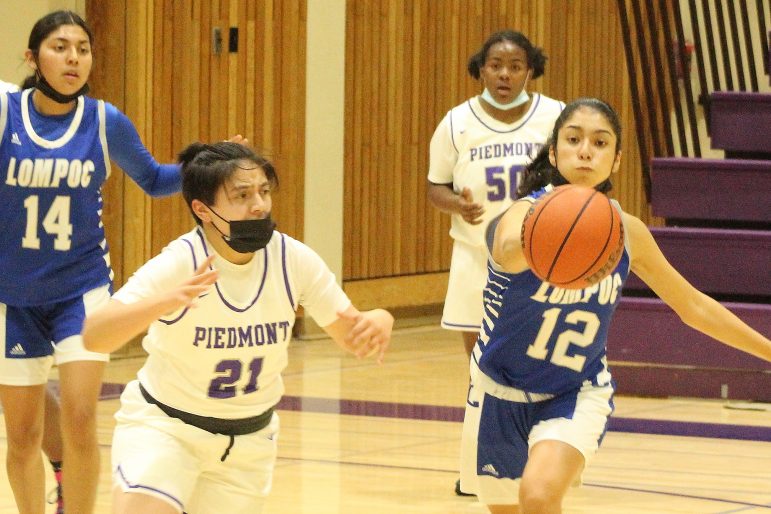 Aniya Perine, Shay Ottaviano, Shay Johnson, Shakila Zuberti and Mia Leggett got extensive time in the third and fourth quarters.  Perine and Leggett are returners from the spring, and the other three are freshmen.
"Making sure all of our players are prepared and aware of the game is always important," Zamora said.
Photos by Damin Esper