There is no question that the Highlanders have a lot of talent in their starting lineup. Junior Trinity Zamora should be one of the best players in the East Bay. Sophomore Natalia Martinez had a fantastic freshman year and is only getting better. Junior Maddie Hill plays defense as well as anybody.
The problem for the Highlanders is that their roster is short. Right now, there are 13 players on the combined varsity and junior varsity rosters, and two of those are waiting to be approved to play after transferring.
Coach Bryan Gardere has had short rotations in the past, but this year may be a bit extreme. Already, the team has canceled some early-season JV games.
"We're gonna be solid," Gardere said. "I don't know how deep we'll be. I'm not going to say we're going to be an amazing team and go undefeated, but we'll be competitive."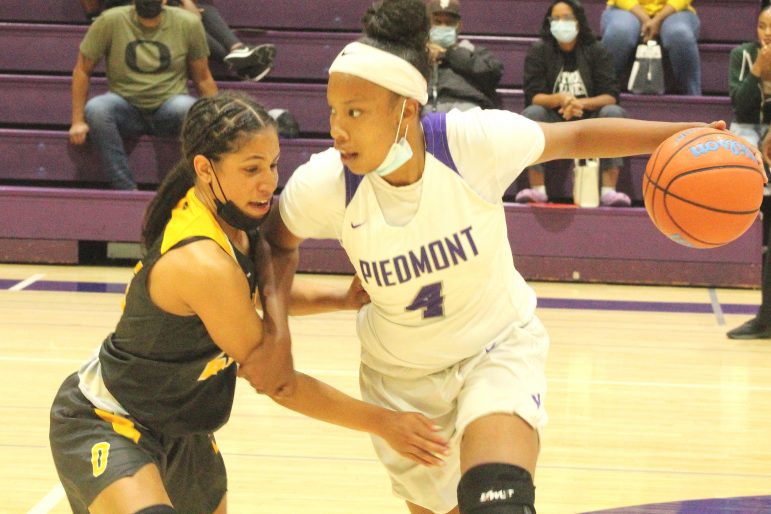 Zamora, a 6-foot wing/point player, is attracting plenty of attention from NCAA Division 1 programs. According to Gardere, she has offers from schools such as Cal, Nevada, UC Santa Barbara, and University of the Pacific. And no wonder. She can fly up and down the court and make plays others can't due to her sheer athleticism. Zamora likely will be the top scorer and top rebounder on the Highlanders.
"Trinity is now touching the rim and getting more athletic," Gardere said. "I honestly think you're going to see a more complete player. Being a leader. How to lead a team and how to work hard. Her jumper is getting more consistent. There are probably going to be fewer turnovers."
Gardere said Piedmont will have Zamora bring the ball up court most of the time.
"We're going to be faster if we don't have just one person do it," he said. "But she'll probably bring it up. As you get older you get more consistent. You understand more what the coach is looking for. I'm most excited about her leadership. She's ready to take her game to the next level."
Another player whose development Gardere is excited about is Martinez, who will play at guard. She should also see interest from top schools.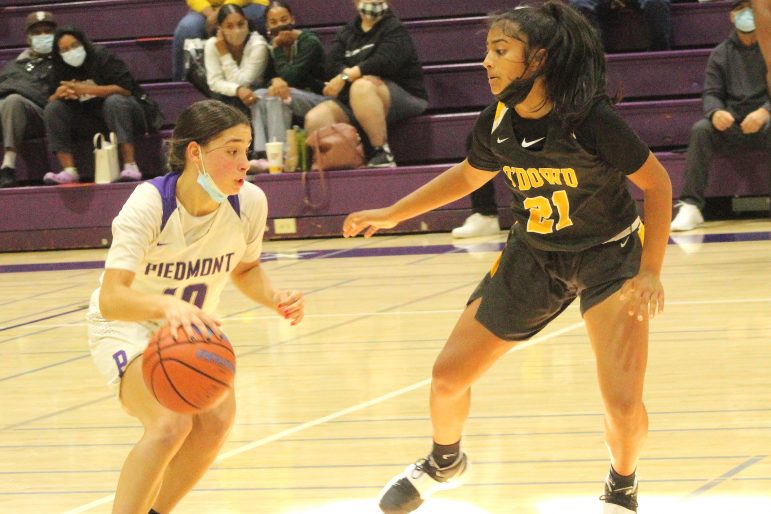 "She has really added to her game," Gardere said. "I wouldn't be surprised to see her be one of the top scorers in the area. We expect her not just to score points, but we expect her to rebound. She just has a thing for scoring. She's getting better. Her ball handling, her left hand, her finishing. She is turning the corner."
Hill, also a guard, has been a defensive mainstay for the Highlanders, but Gardere expects her to be a more reliable part of the offense this season.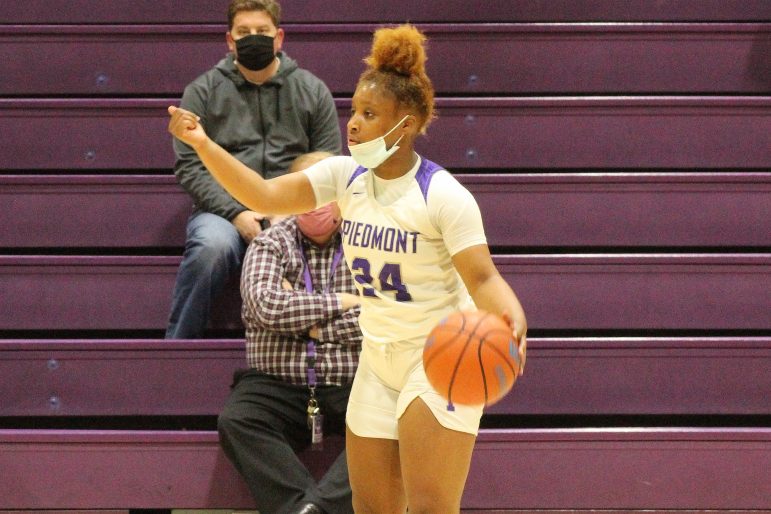 "She maybe didn't have the sophomore year she was expected to," he said. "She's playing on a whole other level. She's shooting the ball better, handling the ball. I think the sleeper of the group is going to be Maddie. I think she'll have a break out year."
Filling out the starting lineup will be Hannah Govert and either Kat Melian or Dorothy Nemeth. Govert is a 5-6 senior guard returning from last year, and a four-year veteran of the program.
"She's our leader, our communicator," Gardere said. "She's knocking down her open shots. She's in the right place defensively. She's going to not try to do too much. I don't have to yell at Hannah, 'Where are you?'"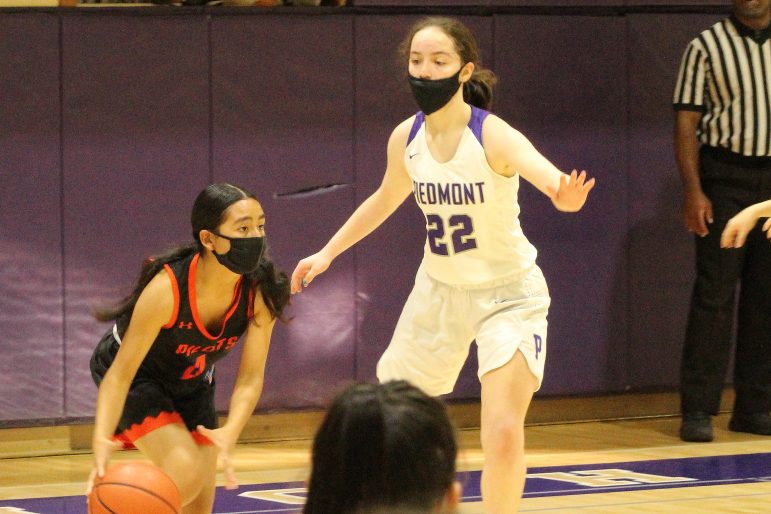 Melian is a 5-11 sophomore forward who also plays water polo and missed the spring basketball season as a result.
"Kat is definitely going to help us," Gardere said. "Because she had to choose last year. Now she's got two feet in on basketball. She's big and she's strong and she's physical."
Nemeth is a 6-0 freshman forward whom Gardere called a "natural athlete."
Senior guard Aniya Perine returns, and senior Bridgette McEfee has come over from the tennis team. The rest of the varsity bench is in flux. During December, Gardere will get a good look at his program's younger players. Once the West Alameda County Conference season starts, they will make up the heart of the JV team.
Bishop O'Dowd, Berkeley and San Leandro could be the cream of the crop in the WACC. Gardere believes his team can be right there. The issue is obviously going to be the depth. A team that runs 10-12 girls out there can wear down the Highlanders. Making shots, especially late in games, is the way to blunt that. And grabbing rebounds.
"We were going to try to press the ball and run, but now we're down to four or five returners," Gardere said. "I don't know if we should be pressing. We're going to have to be smart."
"As long as we stay healthy, we can do a good job. I think we're going to be pretty good."