The Highlanders lost their final two games in the Paris Twins Classic at Piedmont on Dec. 10-11.
Piedmont fell to Cardinal Newman in the semifinal on Dec. 10, 65-57. They then dropped the third place game the next night to Vanden-Fairfield, 74-51.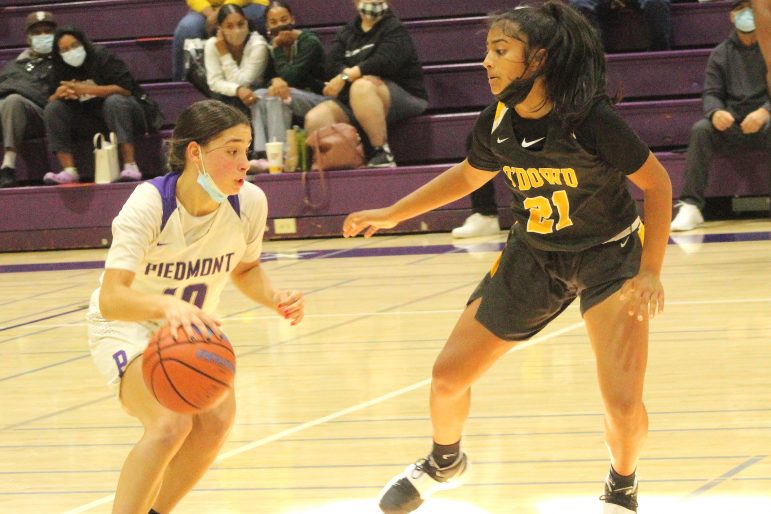 Piedmont fell behind from the start on both nights. Against Cardinal Newman, the Highlanders trailed 20-14 after one quarter. They outscored the Cardinals 17-6 in the second quarter and roared into the lead.
However, Newman recovered and retook the lead at the end of three, 44-43. Led by Julia Brunetti and Reese Searcy, the Cardinals outscored Piedmont 22-14 in the fourth quarter to secure the win. Brunetti scored eight of her 13 points in the final period, and Searcy scored seven of her 18.
Piedmont was led by 24 points from Trinity Zamora. She also had nine rebounds, four assists and three steals. Natalia Martinez had 16 points for the Highlanders. Aniya Perine and Kat Melian each had seven points for Piedmont.
The next night against Vanden, it was another slow start for the Highlanders. The Vikings jumped out to a 24-12 lead after one and extended it to 36-18 at halftime.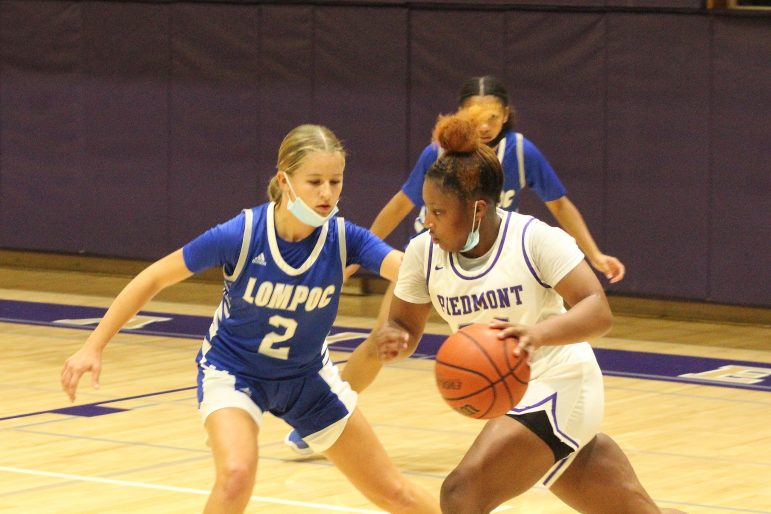 Zamora again led Piedmont with 22 points, 15 rebounds, four assists and four steals. Martinez added 16 points and Maddie Hill eight. However, the Highlanders didn't muster much offense beyond those three.
Alyssa Jackson scored 20 for Vanden. Calonni Holloway had 15 and Kiari Roberts 11 for the winners.
Photos by Damin Esper