The Highlanders won the third place game at the Rob Vares Washington-Fremont tournament, beating the host school 62-55.
It was the second game of the day on Dec. 11 for Piedmont. Their semifinal against Oakland was postponed due to a power outage on Dec. 10, and the teams played the next morning. Piedmont fell in that one, 56-53.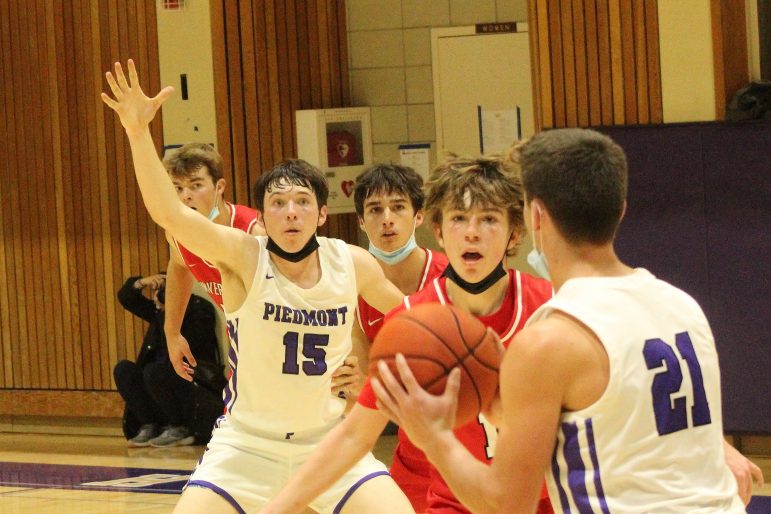 Against Washington, A.J. Harris went off, scoring 36 points including seven 3-pointers. The Highlanders needed it because 6-foot-6 Huskies' center Alex Martin scored 30 points. The duel came in a close game. Piedmont took a 25-17 lead after one quarter. Harris scored 15 in the opening period, Martin 14.
The Highlanders extended the lead to 41-30 at halftime. But Martin scored eight in the third quarter and Washington closed to 50-45.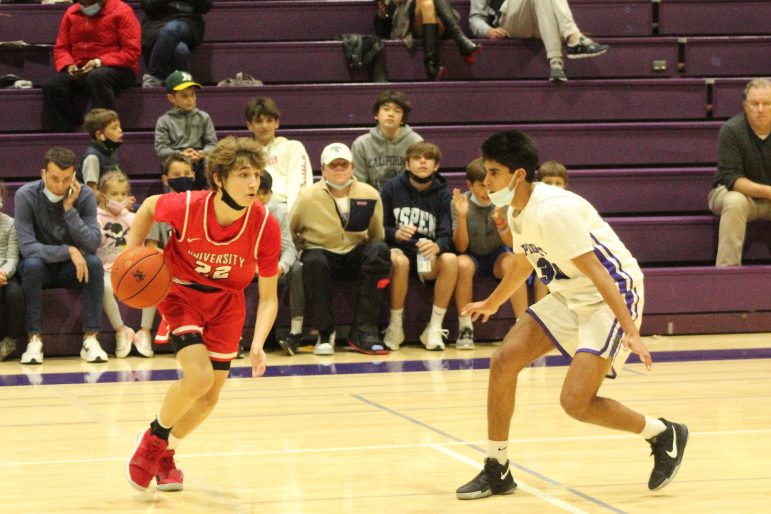 In the loss to Oakland, Harris had 22 and Raydan Holmes and Adhi Bornstein each had 13. The Wildcats jumped out to a 17-11 lead after one quarter and maintained a 28-23 advantage at the break. It was 44-42 Oakland after three quarters, and the teams battled it out in the fourth.
Money Williams had 20 points to lead the Wildcats. Joshua Clark and Te'shawn Gamble each scored 12.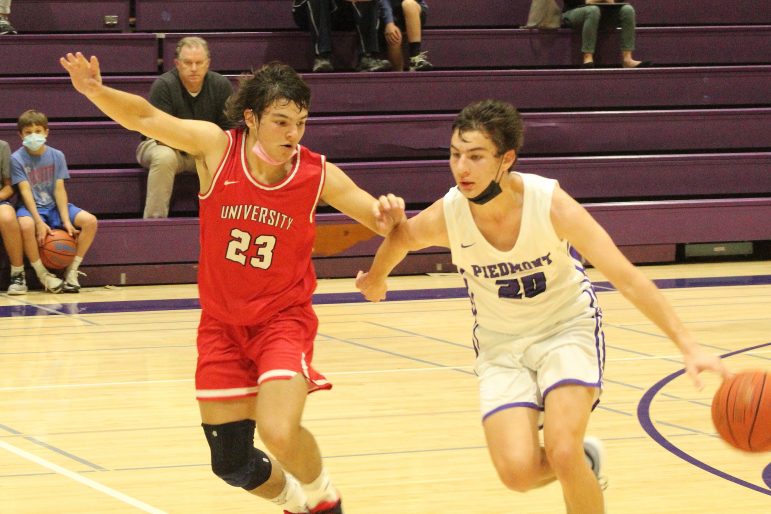 In the opening round on December 9, Piedmont defeated Mission San Jose, 73-39. Harris again led the way with 24 points, and Holmes added 14. Ten Highlanders scored in the game.
Photos by Damin Esper