The Highlanders are off to a 2-3 start to the 2021-22 season. The team began with losses to St. Ignatius-San Francisco and Campolindo, then took two out of three at their own tournament.
"(I'm) proud of our defense and effort," Piedmont coach Ben Spencer said. "This tough schedule will only make us better by the end of the season. It's not where you start, but where you finish."
Star point guard Jojo Murphy has been nursing an ankle injury. Spencer has been asking others to step up.
The season started on Nov. 27 at St. Ignatius. The Highlanders fell, 76-62. A.J. Harris led Piedmont with 28 points. Murphy scored 18 and Matthew Riordan had eight.
St. Ignatius was led by Giancarlo Toledo's 17 points. Rory Kenneally had 16, Sean Quanico 14 and John Squire 13. The Wildcats scored 27 points in the second quarter to take a 41-27 lead at halftime and had control of the game thereafter.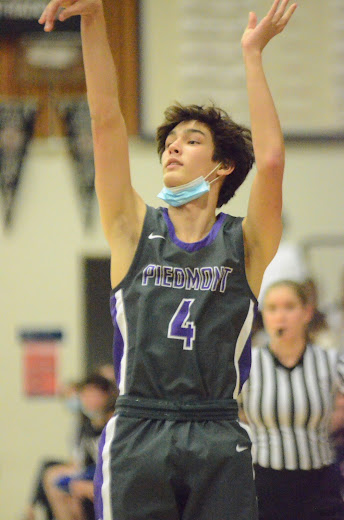 On Nov. 30, the Highlanders lost at Campolindo, 64-46. Murphy led Piedmont with 18 points and Harris scored 16. Four other Piedmont players scored, and Adhi Bornstein had the most of those with four.
Campolindo, one of the top teams in Northern California, was led by Aidan Mahaney's 18 points and Cade Bennett's 17. It was 31-21 Cougars at halftime, and they blew it open in the third quarter, outscoring the Highlanders, 20-8.
The Piedmont tournament opened on Dec. 2, with the Highlanders defeating Terra Linda-San Rafael, 67-40.
Murphy led the way with 24 points. Harris added 21 and Justice Hartford scored eight. Kat Walker had 15 points for Terra Linda.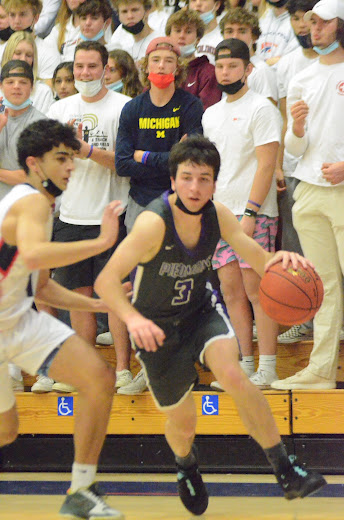 This time it was Piedmont that jumped out in front early. The Highlanders opened a 43-24 lead at halftime and were never challenged.
The next night, Piedmont beat Freedom, 56-47. Murphy once again led the Highlanders with 20, while Harris added 19. Raydan Holmes was next with six.
Daniel Vigil led the Falcons with 19 points. Piedmont jumped out to a 31-16 halftime lead and never looked back.
In the tournament championship game on Dec. 4, Northgate defeated Piedmont, 56-42. A.J. Harris scored 16 points for the Highlanders, but Murphy was limited to eight.
For the Broncos, who are undefeated at 4-0, Dylan Golan and Thayne Merrill each scored 15 points. Brady Cook added 11.
Photos by Maria Claudio