University High School-San Francisco and Piedmont have developed a nice little rivalry over the past few years. The renewal took place in the Highlanders' gym on December 7, with the Red Devils squeaking out a 56-52 win.
Both teams were missing their top players. Piedmont's senior point guard Jojo Murphy has been nursing an ankle injury for a few weeks and sat out. University junior Joey Kennedy, the San Francisco Chronicle's co-city player of the year in the spring, has a partially torn ACL that may keep him out for the season.
None of that takes away from a tight game where the Highlanders fell behind, then rallied late to cut the deficit to two points.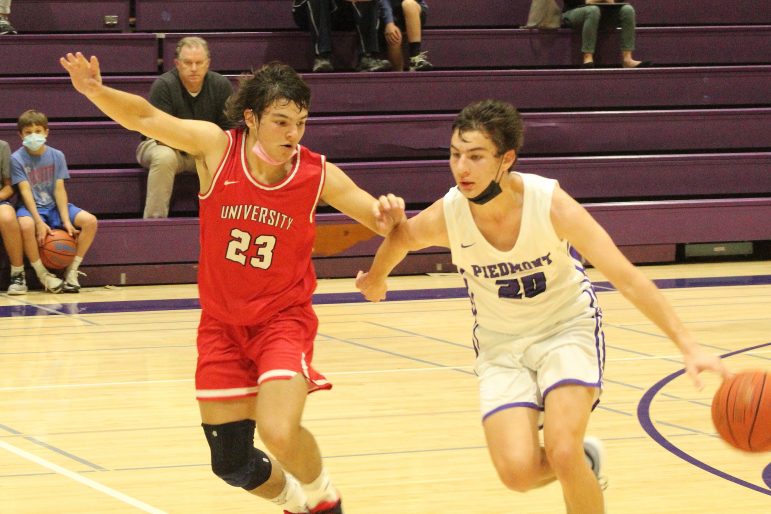 "Hats off to University," Piedmont coach Ben Spencer said. "They're a really well-coached team. They run great offense, they play hard defense. Any time you go against a team like that and compete, you've got to be happy, especially when your starting point guard who averages 25 is out."
"I told the guys before, other guys have to step up, and I thought a lot of our players stepped up in the first half and then we disappeared there in the third quarter."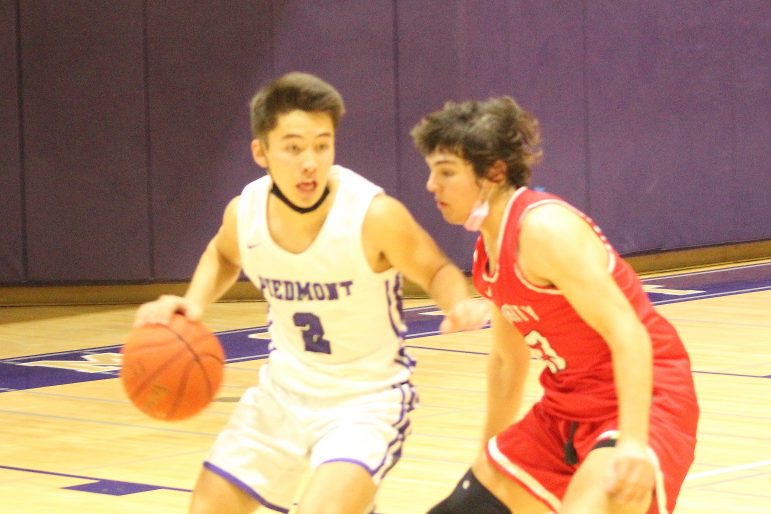 Piedmont held a 24-18 lead at halftime, and to that point had done a good job withstanding University's full-time, full-court pressure. But things fell apart for the Highlanders after the break. After committing six turnovers in the first half, they committed eight in the third quarter alone. University scored the first 12 points of the period, turning the game around. Coal Boake scored 10 points in the period. When Gus Parsons nailed a 3-pointer at the buzzer, he gave the Red Devils a 37-28 lead entering the fourth quarter.
But Piedmont fought back, with Raydan Holmes scoring 10 of his 19 points in the final period. The Highlanders got the lead down to four and then two, but didn't have enough to overcome University.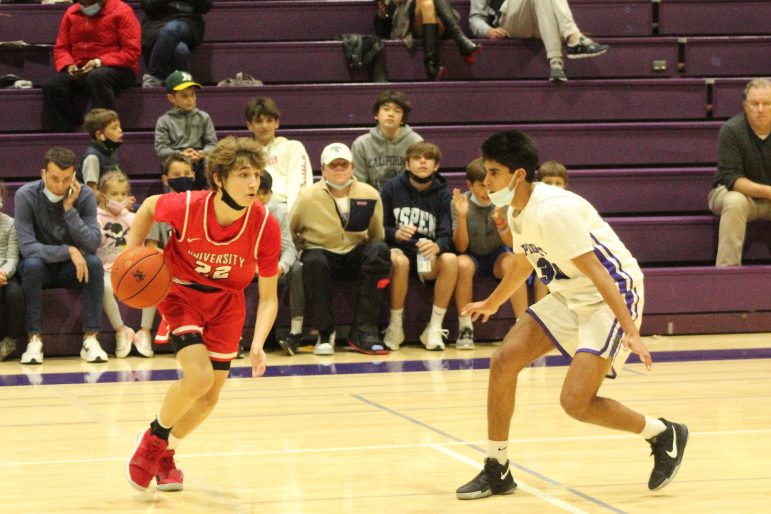 Holmes led Piedmont in scoring, with A.J. Harris adding 16 points and 13 rebounds. Adhi Bornstein came off the bench to score six. Justice Hartford had one point and seven rebounds.
The Red Devils were led by 28 points from Boake. Grant Lyon had 16.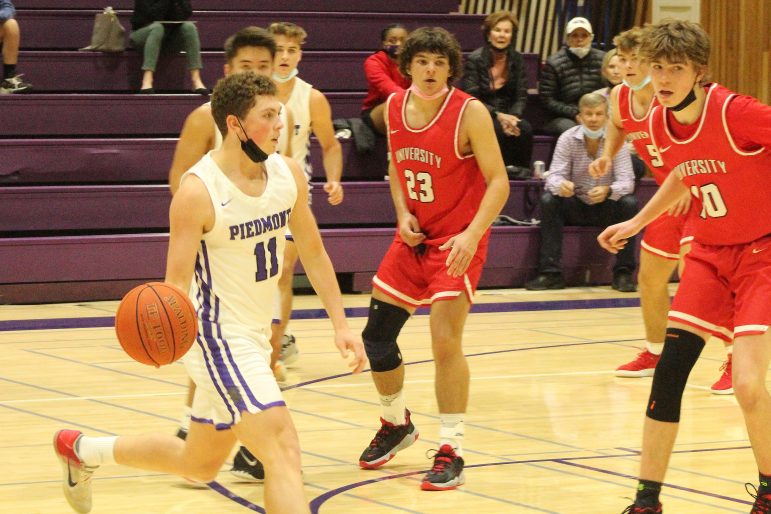 "They were down a man and we were down a man," University coach Randy Besolo said. "I'm empathetic and we've been going through that. Frankly, they did a remarkable job because they really came out, didn't miss a beat and really competed. The first couple of games we were without (Kennedy), we were in a funk. It's a real credit to coach Spencer and the whole team there to come out and battle the way they did and really gave us everything we can handle."
"The scouting report said worry about Jojo and A.J. Part of our game plan was to make the other guys play. Well, the other guys showed they can play!"
Piedmont outrebounded University, 37-28.
The Highlanders followed up with a 73-39 win over Mission San Jose on December 9 in the Rob Vares Jr. Memorial Tournament at Washington-Fremont. Harris led the Highlanders with 24 points. Holmes had 14.
Photos by Damin Esper