This year's campaign has raised over $3.3 million to date
In an incredible demonstration of support for Piedmont's children and schools, over 1,100 families have donated to this year's Giving Campaign. Donations are still coming in, pushing the campaign towards this year's goal of $3.5 million.
The Giving Campaign and Piedmont Education Foundation teams celebrated this year's success with a hot cocoa party after school on Friday, December 17, a fun Giving Campaign tradition that has resumed this year after last year's hiatus. Piedmont students and families gathered beneath the Exedra vase in Piedmont Park to celebrate the beginning of the holiday break with hot chocolate. Havens student Elizabeth Payne (age 10) said, "The hot cocoa is delicious, and I'm excited to see my friends and teacher back at school after the holidays!"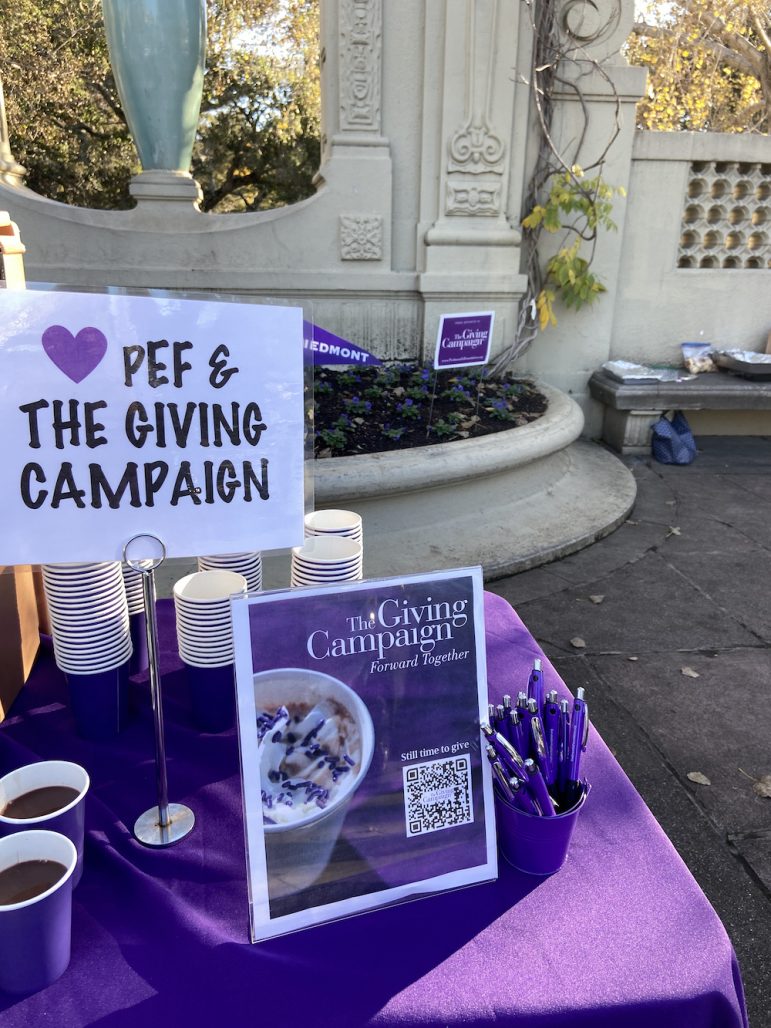 For families that have not yet made their gift, this is the last chance to donate in 2021 and be part of this record-breaking campaign. Families that make their gift before December 31 will be included in the lists of donors published in local newspapers. However, donations will also be accepted in January!
The generosity of the Piedmont community helps keep our schools ranking among the best in the state, and provides the resources to give our children the education they deserve. The team at the Piedmont Education Foundation and the volunteers who power the Giving Campaign would like to express their deep gratitude to our community for their support. Happiest of holidays from the Giving Campaign!
To participate in the Giving Campaign and help fund our students and schools, visit www.piedmontedfoundation.org/donate/