As the omicron variant continues its rapid spread and Bay Area residents reconfigure New Year's plans, Pass the Remote is coming up with an in-home entertainment alternative to help count down another strange year.
One cinematic way to mark the occasion is to hop onto the Smith Rafael Film Center website and allow it to fly you around the globe. How so? The California Film Institute continues its annual tradition of highlighting a sampling of global submissions (92 this year) that are vying for a spot in the international feature category at the upcoming Oscars. On Dec. 21, the Academy whittled that imposing list to 15. (Nominees are slated to be announced Feb. 8 with the ceremony taking place March 27.)
The paring tossed some terrific and arguably better contenders. The good news is that you can still stream some (or, in some cases, see them in person) as part of the Rafael's annual "For Your Consideration" program.
Pass the Remote perused the slate and plucked out these four faves. There are passes to view the whole program and to purchase streaming rentals separately.
For the complete list, visit https://rafaelfilm.cafilm.org/for-your-consideration-2022/.
---
Oscar winner Javier Bardem has been attracting more attention for his performance as Desi Arnaz in Aaron Sorkin's good, certainly not great "Becoming the Ricardos" than his vastly superior tour-de-force turn as the slick factory boss/finagler Blanco in Fernando Leon de Aranoa's mad-as-hell black comedy "The Good Boss." 
What a shame, since Bardem is perfect in the smarmy role, and deserves awards consideration for it. Born out of privilege and into the lucrative family business, Blanco not only sleeps with interns but also doesn't lose any sleep about downsizing his staff and with nary a thought about changing his lavish lifestyle. Blanco is also a charmer, always getting his way, as he pretends and buys into his publicity that he is doing so to benefit his employees.
De Aranoa's satire has bite and snarl to it, chomping its razor-sharp incisors into an unjust labor system that's weighted in favor of big bosses. It landed on the Oscar shortlist, and will also screen at 7 p.m. Jan. 4 at the Smith Rafael.  (https://rafaelfilm.cafilm.org/the-good-boss/)
---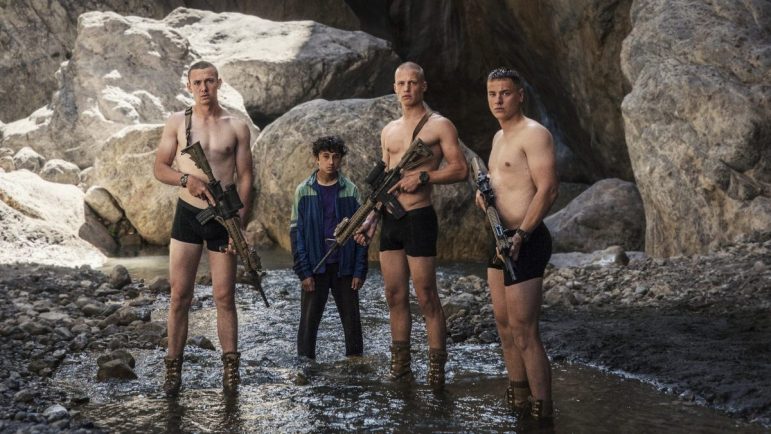 A showdown of another devastating sort plays out in the Middle East in Shariff Korver's melancholic and haunting "Do Not Hesitate," which didn't make the Oscar cut but could have been a contender.
Three young Dutch soldiers square off with a 14-year-old Arab villager outraged over his goat getting accidentally gunned down by one of them. Stuck in the desert and assigned to protect a defunct military vehicle, the trio view their cursing antagonist as somewhat of a joke, offering to pay him off and send him on his way.
But the boy won't budge. The relatively simple scenario paves the way for a complex debate, courtesy of Korver and screenwriter Jolein Laarman, on how countries pitch the young and emotionally ill-equipped into life-or-death scenarios that demand a deeper understanding of cultural differences and traditions, and less trigger-happy emotions. As the questioning Erik, Joes Brauers exudes star power. (https://rafaelfilm.cafilm.org/do-not-hesitate/)
---
While it's understandable why Georgia's official entry "Brighton 4th" failed to make the shortlist cut given the competition, Levan Koguashvili's observant father-son immigrant story is still worth a watch.
Set primarily in Brighton Beach, Brooklyn, Koguashvili's drama resembles a more real, low-key "The Champ" variation as a former wrestler dad Kakhi (portrayed by former '70s Olympian Levan Tediashvili) heads to America to check in on his ne'er-do-well gambling son Soso (Giorgi Tabidze). "Brighton 4th" rings with John Cassavetes gritty realism, from its hard-knock characters to the tired places they dwell in, such as the rundown boarding house Soso lives in. It all contributes in making the film a rich and affecting portrait of both parental devotion and the immigrant experience. (https://rafaelfilm.cafilm.org/brighton-4th/)
---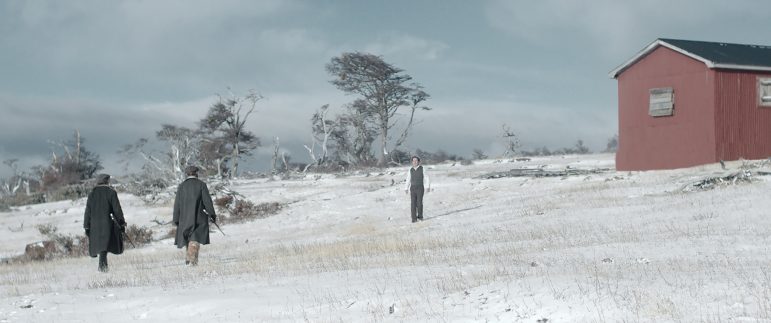 One submission that failed to land on the shortlist but rightfully belonged there is Theo Court's "White on White," which raises its middle finger to how atrocities in history, including genocide, get portrayed and photographed in a more sanitized, at times more sensual, way.
It's a tricky message to carry through, but Court does a masterful job by slowly layering on the horrors that are transpiring on a challenging plot of land in Tierra del Fuego. The acreage "belongs" to the unseen but omnipresent Mr. Porter, who has hired photographer Pedro (Alfredo Castro) to shoot a portrait of his bride-to-be, a mere child irritated at her own set of circumstances. Pedro can't leave this hell after he goes too far in a "special" session with the child.
As you can tell, Court's feature — Chile's entry — covers disturbing material that is as cruel as it is horrifying, but it never feels gratuitous nor seedy. Essential and thought-provoking is more like it. What an astounding piece of work. (https://rafaelfilm.cafilm.org/white-on-white/)