We're deep into the holiday season here in the Bay Area, and the opportunities to observe, take wonder and revel are multiplying. Here is a chronological list of the theater, dance and musical events from Dec. 13 through the end of the year.
Dec. 13: "A Brass and Organ Christmas" at 7:30 p.m. in San Francisco's Grace Cathedral brings out the Bay Brass, an ensemble made up of brass players from San Francisco's symphony, opera and ballet companies and more, for a 90-minute salute to the season, to the thunderous accompaniment of the cathedral's mighty 7,466-pipe organ. Tickets, $15-$70, are accessible through gracecathedral.org/christmas.
Dec. 14-15: A screening of "Love Actually," the 2003 movie set in London that has become a latter-day Christmas staple, takes place at 7:30 p.m. both nights in Davies Hall with the San Francisco Symphony, conducted by Thiago Tiberio, providing the live score. Tickets, $119-$275, are at sfsymphony.org and (415) 864-6000.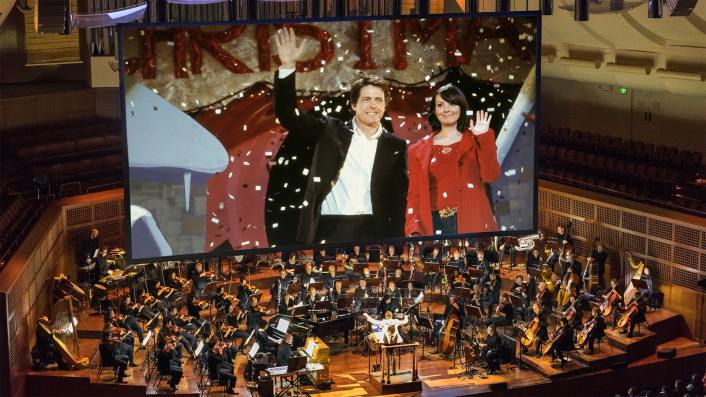 Dec. 15-17: The American Bach Soloists, conducted by Jeffrey Thomas, appear at Grace Cathedral in San Francisco to perform 7:30 p.m. holiday concerts on three consecutive nights — excerpts from Handel's "Messiah," including the "Hallelujah" chorus, with other Baroque music by Corelli and Charpentier the first night, followed by full performances of the Handel oratorio the next two nights. Featured soloists are soprano Nola Richardson, mezzo-soprano Sarah Coit, tenor James Reese and bass Alex Rosen. Tickets are $25-$125 at americanbach.org.
Dec. 16: Envelop yourself in the warmth of Nat "King" Cole's marvelous "The Magic of Christmas" album, as guitarist and vocalist George Cole (no relation) performs songs from the 1960 classic at 7 and 8:30 p.m. in the Joe Henderson Lab at SFJazz. Tickets, $20, are at sfjazz.org.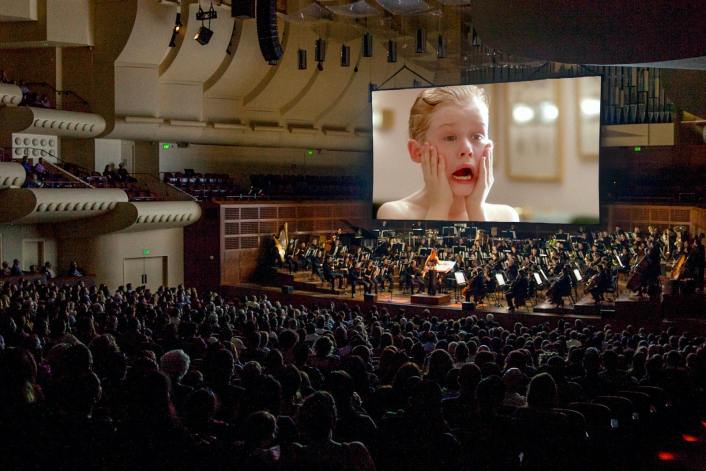 Dec. 16-18: A live screening of "Home Alone," starring Macaulay Culkin with his mouth agape, takes place in Davies Hall with live accompaniment by the San Francisco Symphony, with Joshua Gersen conducting the John Williams score. Showings are at 7:30 p.m. Dec. 16 and 2 p.m. Dec. 18. Tickets, ranging from $49.50 to $350, are available at sfsymphony.org and (415) 864-6000.
Dec. 16: SFJazz hosts the Jewish stars The Klezmatics celebrating the Festival of Lights in Miner Auditorium at 7:30 p.m., with music from their album "Happy Joyous Hanukkah," which they set to lyrics by Woody Guthrie. For tickets, $25-$65, log in at sfjazz.org.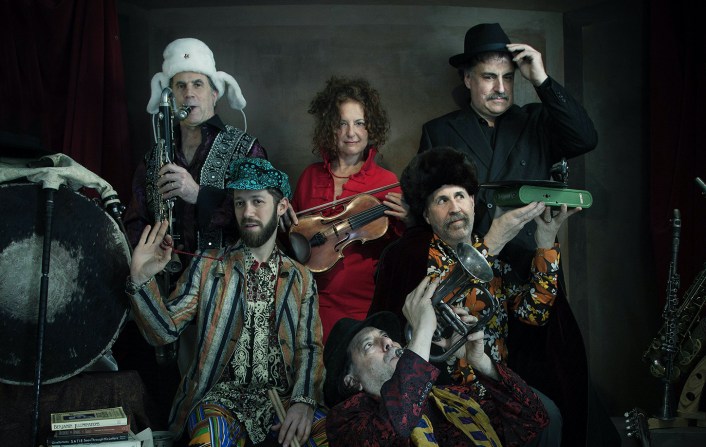 Dec. 17: Conductor Edwin Outwater and drag impresario Peaches Christ co-host a "Holiday Gaiety" concert with the San Francisco Symphony in Davies Hall at 7:30 p.m. Extra shenanigans will be provided, in drag, by Miss Coco Peru and Thorgy Thor, and by mezzo-soprano Jamie Barton, vocalists Jimmie Herrod and Alex Newell and the dance troupe Fou Fou Ha. Tickets, $14.50-$150, are available at sfsymphony.org and (415) 864-6000.
Dec. 17-18: Join pianist Adam Shulman of the Marcus Shelby Jazz Orchestra as he comes to SFJazz's Miner Auditorium at 7:30 p.m. to celebrate "A Charlie Brown Christmas," playing from composer Vince Guaraldi's classic score for the beloved 1965 cartoon movie. Tickets, $30-$85, are at sfjazz.org.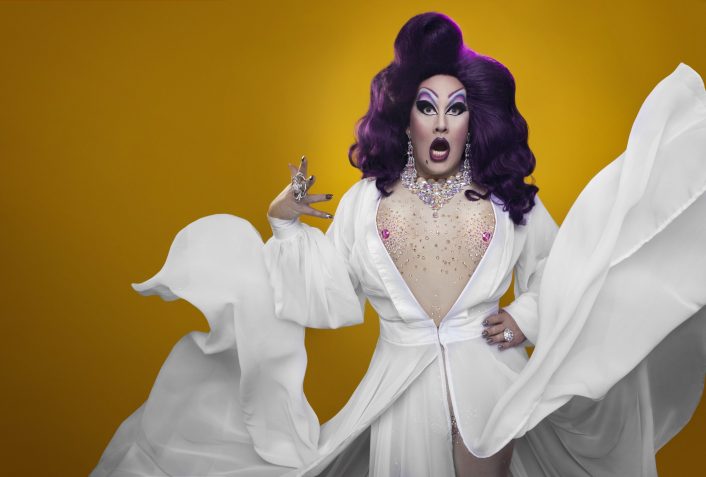 Dec. 17-19: Jazz trumpeter Erik Jekabson brings his New Orleans Sextet and vocalist Kenny Washington to the Joe Henderson Lab at SFJazz for a Bourbon Street-flavored holiday concert. Performances are at 7 and 8:30 p.m. Dec. 17 and 18 and 6 and 7:30 p.m. Dec. 19. Find tickets, $25-$30, at sfjazz.org.
Dec. 18-22: New Ballet moves its "The San Jose Nutcracker" into the California Theatre for a four-performance run, and the focus is indeed on San Jose, with the traditional story moved into a 1905 setting there, with a backdrop of the city skyline that features a replica of the historic San Jose Light Tower. Showtimes are 2 p.m. Dec. 18-19 and 21-22, and tickets, $25-$95, are at newballet.com and (408) 792-4111.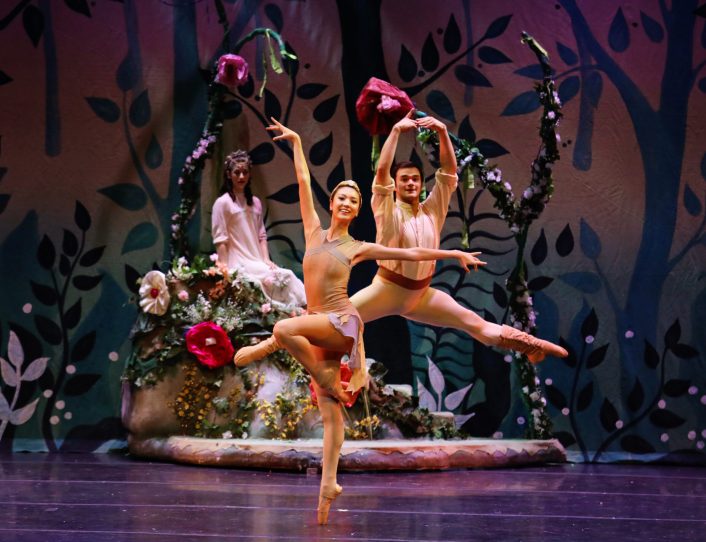 Dec. 18-19: The Oakland Ballet and Oakland Symphony, with the assistance of the Piedmont East Bay Children's Choir, present "Graham Lustig's The Nutcracker," a production set in the Edwardian era in Vienna and featuring E.T.A. Hoffmann's original heroine Marie, at the Paramount Theatre for performances at 1 and 5 p.m. Dec. 18 and 1 p.m. Dec. 19. Julius P. Williams conducts the orchestra. Tickets, $24-$99, are at ticketmaster.com/oakland-ballet-tickets/artist/834711 or (800) 745-3000.
Dec. 18-21: "A Cathedral Christmas: 75th Anniversary" presents the Grace Cathedral Choir of Men and Boys performing carols and sacred seasonal music with the accompaniment of a full orchestra. Performance times are 3 p.m. Dec. 18 and 19 and 7:30 p.m. Dec. 21. Find tickets, $15-$70, through gracecathedral.org/christmas.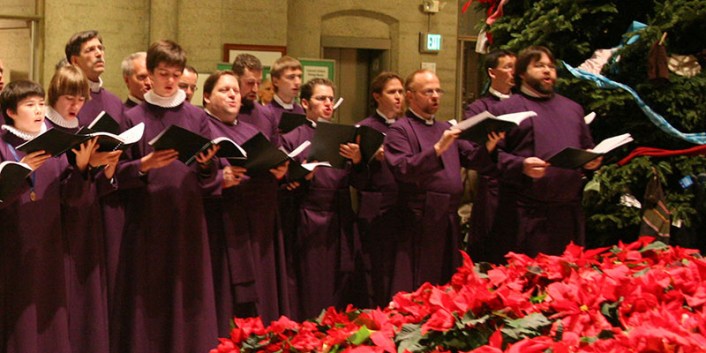 Dec. 18-22: Spend "Christmas on the Moon" with the Christmas Jug Band, a wacko assemblage of acoustic musicians from the North Bay whose association dates back several decades. This year's holiday high-jinks tour introduces their new song by that name and is dedicated to "all the non-billionaires who can't launch to space." Their all-ages appropriate show touches down first at Ruhstaller Farm in Dixon at 5 p.m. Dec. 17, moving to the Big Easy in Petaluma at 7 p.m. Dec. 18, then to the Reel & Brand in Sonoma at 6 p.m. Dec. 19 before hitting the Freight & Salvage in Berkeley at 8 p.m. Dec. 21 and winding up at the Sweetwater Music Hall in Mill Valley at 8 p.m. Dec. 22. Prices vary at each location, but range between $8-$25. For access and more info, visit christmasjugband.com/live.shtml.
Dec. 18-23: Families with even very young children are summoned to a joyous "Sing You a Merry Christmas" concert to sing along as toys from Santa's shop dance at Grace Cathedral. One hour performances are 11 a.m. Dec. 18 and 3 p.m. Dec. 21 to 23. Tickets are $10-$25 through gracecathedral.org/christmas.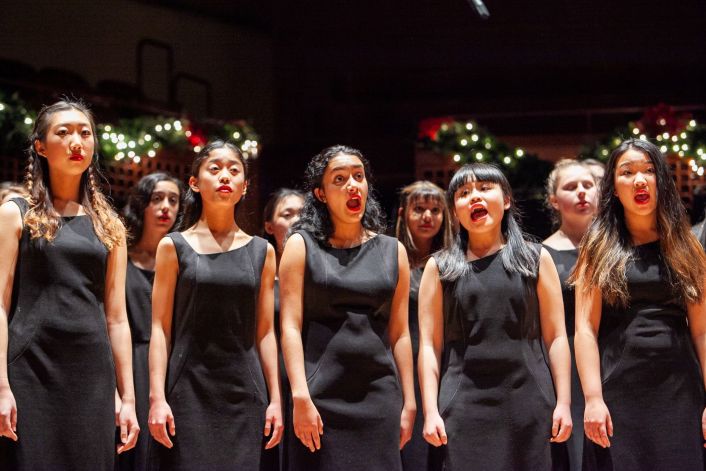 Dec. 19: It's a digital-only event, but the San Francisco Girls Chorus welcomes us to a "Spirit of the Season" concert subtitled "A Global Celebration of Baroque and Early Music" at 4 p.m. on their YouTube channel. And that is just what we'll hear, with selections from Handel, Lully, William Byrd, Orlando di Lasso and many more, winding up with Franz Gruber's famed "Silent Night." Admission is free, but donations are welcome at sfgirlschorus.org.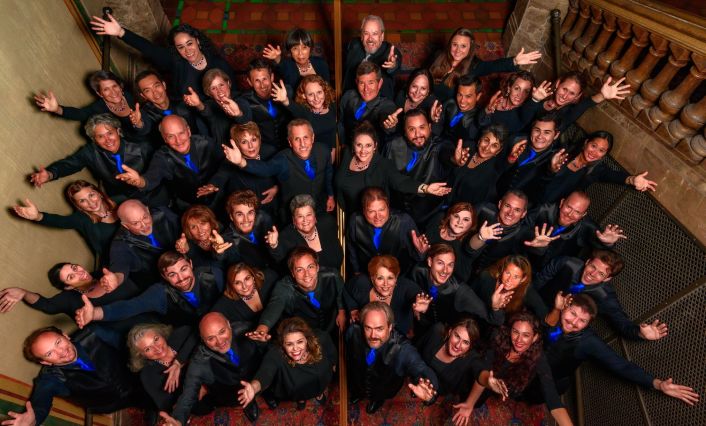 Dec. 19: San Jose Chamber Orchestra and the Silicon Valley-based ensemble The Choral Project join forces once again for their annual holiday collaboration, with concerts at both 5 and 7:30 p.m. at Mission Santa Clara de Asis on the Santa Clara University campus. "Winter's Gifts: Stars" is the title of the program, which will feature music by Daniel Hughes, Ola Gjeilo, Randall Thompson and more. Tickets, $15-$40, are at wintersgifts.com and (408) 295-4416.
Dec. 19: Bay Area composer, bassist and bandleader Marcus Shelby founded his Jazz Orchestra on Duke Ellington's model, so it is appropriate that their holiday concert at 7 p.m. in SFJazz's Miner Auditorium be devoted to Ellington and Billy Strayhorn's "Nutcracker Suite" arrangements. Tickets, $40-$95, are at sfjazz.org.
Dec. 20: With "Soulful Joy," Grace Cathedral launches a new tradition, as composer and bandleader Destiny Muhammad, a harpist and vocalist, brings her Sonic Ensemble of Bay Area Masters to Grace Cathedral for a movement and jazz-inflected celebration of the season. The one-hour concert is at 7:30 p.m. Find tickets, $15-$70, through gracecathedral.org/christmas. Livestreaming will also be available.
Dec. 21: Tchaikovsky apparently left off some of the best parts of the story of "The Nutcracker" that E.T.A. Hoffmann had to tell, but Tony Award-winning actor Alan Cumming is here to pick up the thread as the narrator for "The Nutcracker & the Mouse King" in Davies Hall at 7:30 p.m. Conductor John Mauceri leads the San Francisco Symphony in that lovely music and other works by Tchaikovsky. Tickets are $29 to $150 at sfsymphony.org and (415) 864-6000.
Dec. 22: The holiday tunes that were the favorites of legendary singers Frank Sinatra and Ella Fitzgerald will make for "A Cool Yule Christmas" at Davies Hall at 7:30 p.m., as Broadway singer Capathia Jenkins and jazz singer/pianist Tony DeSare step in to fill the late great ones' shoes. Steven Reineke conducts the San Francisco Symphony and Chorus — a great backup team. Tickets, $25-$175, are at sfsymphony.org and (415) 864-6000.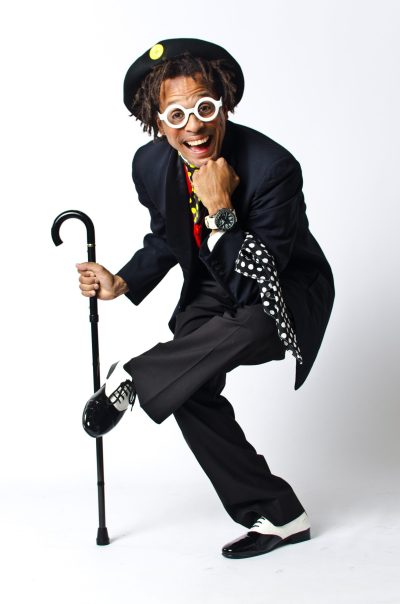 Dec. 23: They're a brassy bunch, those San Francisco Symphony players — at least the ones who wield the trumpets, French horns, trombones, tubas and saxophones. Conductor Edwin Outwater has them all back in Davies Hall for a "Holiday Brass" blowout that will mix up the classical and popular music for their instruments, starting with a rendition of Handel's "Royal Fireworks Music" and winding up with Leroy Anderson's "Sleigh Ride." Find tickets, $20-$150, at sfsymphony.org and (415) 864-6000.
Dec. 23-Jan. 2: Unique Derique opens his family-friendly "Fool La La: Holiday Tune Up" run at the Marsh Theater in Berkeley. Otherwise known as Lance McGee, the comedian, juggler and hambone artist (he deploys his body as a percussion instrument) will wind up each of his shows with a workshop demonstration of his technique. Catch one of his hourlong 1 p.m. performances on Dec. 23-24, 26, 30 or Jan. 2. Tickets, $10-$100 on a sliding scale, can be had at the themarsh.org or (415) 282-3055.
Dec. 24: The San Francisco Gay Men's Chorus, all suited up like a superabundance of Santas, return to the Castro Theatre in San Francisco for three separate "Home for the Holidays" concerts, at 5, 7 and 9 p.m. Amazingly enough, this is the guys' 32nd time back in the venerable venue. Tickets are $35 general admission, or $45 for early admission and first dibs on the best seats. Find more info at sfgmc.org or call (415) 392-4400 to order tickets.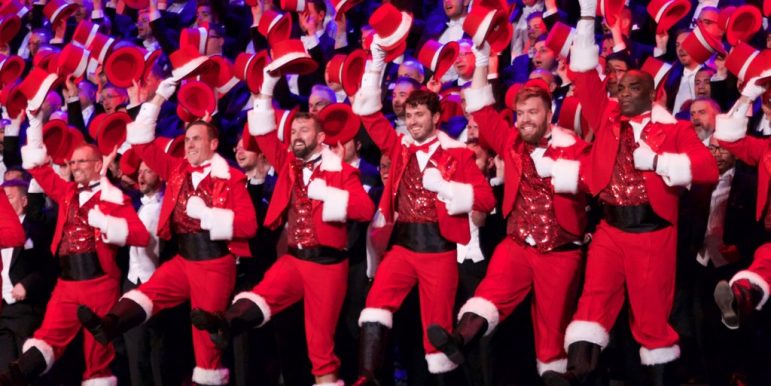 Dec. 30-Jan. 2: Kick out the old year and usher in the new in the company of Monsieur Periné, the Latin Grammy-winning band from Colombia, which will include two New Year's Eve shows in its six-performance run at SFJazz Center's Miner Auditorium. You can samba or tango on the big dance floor under a giant glittery ball at all performances, but the 10:30 p.m. Dec. 31 show pours complimentary champagne and drops balloons as the year turns. Tickets are $25-$80, depending on which show you attend. Find tickets and more info at sfjazz.org.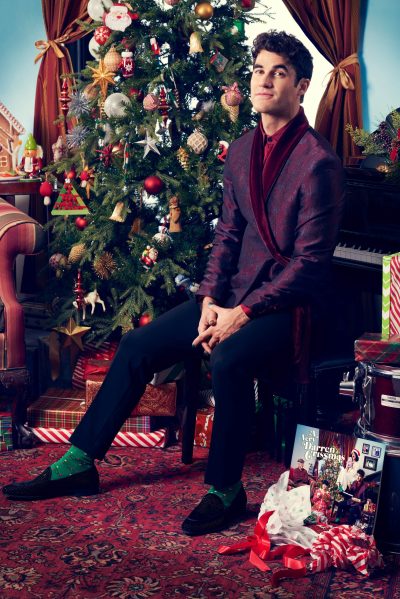 Dec. 31: You may have caught him on "Glee" and been impressed or on "American Crime Story" as Gianni Versace's assassin and been chilled to the bone. Now you can spend at least a part of your New Year's Eve listening as actor, singer and songwriter Darren Criss gives a 7:30 p.m. performance in Davies Hall with the SF Symphony, conducted by Bruce Anthony Kiesling. Find tickets, $35-$185, at sfsymphony.org or (415) 864-6000.
Dec. 31: Countdown to New Year's — on New York time — as 3Below Theaters and San Jose Playhouse stage a "Moulin Rouge: The Sing-Along" movie party with a post-show dessert buffet for grownups who don't want to stay up late. Festivities start at 6 p.m. with the New York countdown wrapping it up in the lobby at 9 p.m. Tickets, $40, are at sanjoseplayhouse.org. Earlier in the day, a family-friendly event starts at noon with interactive games, cider and sweets, and a showing of the short film "Rudolph's Shiny New Year." Tickets are $20.