The Bay Area continues its long and rich connection with Buddhism, a religion that grew in prominence throughout this region when Chinese and Japanese immigrants moved to San Francisco in the 19th century.
Keeping with that tradition, the International Buddhist Film Festival, founded in Berkeley in 2000, plants its roots this week in San Rafael, nearby to both the renowned Spirit Rock Meditation Center and the beloved Green Gulch Farm Zen Center.
Based in Oakland and co-presented by the California Film Institute, the festival returns after a two-year hiatus because of COVID-19 and offers nine in-person-only premieres Thursday through Sunday at the Christopher B. Smith Rafael Film Center.
Subscribe to our weekly arts & culture email
Subscribe
By clicking submit, you agree to share your email address with the site owner and Mailchimp to receive marketing, updates, and other emails from the site owner. Use the unsubscribe link in those emails to opt out at any time.
We caught up with executive director and founder Gaetano Maida to find out more about the festival's origins, its evergreen Bay Area appeal and learn more about the upcoming slate, which includes the world premiere of "The Mountain Path," director Edward Burger's updating of his 2005 documentary on Chinese hermits, "Amongst White Clouds."
Maida lives in Oakland, is a New York native and one of the founding members of Tricycle, the leading nationally recognized Buddhist magazine. He has produced a number of films and is moving forward with "The Story of American Buddhism," a documentary series.
(Some responses have been edited for clarity.)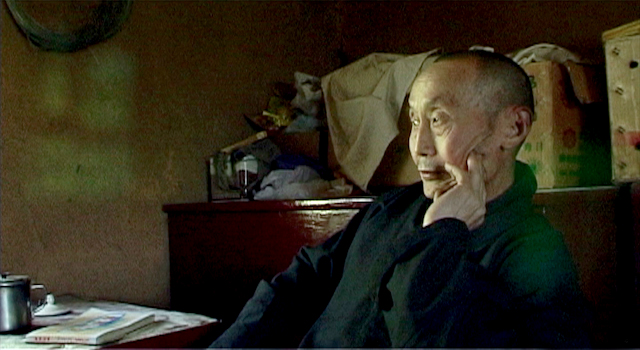 The last couple of years have been challenging and have taken an emotional toll. Do you see the films featured in the International Buddhist Film Festival as helping enlighten, soothe and even promote soul-searching?
Gaetano Maida: We have always programmed with the mission of using cinema to introduce and explore the depth and diversity of Buddhist traditions and practices, the core of which — of course — is devoted to wisdom and compassion. There is no time when these are not the essential tools for sanity. So certainly when there is much turmoil and stress. (But when isn't there any?)
Many Bay Area screenings of films pertaining to Buddhism draw impressive and receptive crowds. What is it about this region that inspires more interest in Buddhism?
Maida: The Bay Area has historically been associated with all the Buddhist firsts in the U.S.: the first temples (Chinese, 1850s, SF), the first publication in English (The Buddhist Ray, 1887-1894, Santa Cruz), the first resident Buddhist priests (Japanese, 1899, SF), the first Zen monastery (Tassajara, 1966), and let's not forget the resonance of Gary Snyder, Allen Ginsberg, Jack Kerouac and Alan Watts from the '50s/'60s. And in addition, several major Buddhist institutions have established themselves here (San Francisco Zen Center, Spirit Rock, Nyingma Institute/Dharma College, Green Gulch Farm Zen Center, City of Ten Thousand Buddhas/Berkeley Buddhist Monastery, Plum Village's Parallax Press, etc.). So the resources are here, the communities are magnetized by the resources, and in turn, support and expand them. As a result, there is a large core audience and a significantly wider population that's interested.
Your opening night presentation, "Lunana: A Yak in the Classroom," is such a gentle charmer. You also had that on the schedule last year before the festival needed to be canceled because of COVID-19. What is it about "Lunana" that made you and the programmers want to select it as the opening night feature?
Maida:"Lunana" is first and foremost an excellent film in every way: imaginative premise/setting, first-rate cinematography, wonderful performances … a real audience-pleaser. It's also the feature film debut of director Pawo Choyning Dorji, a noted Bhutanese still photographer who worked on two of Khyentse Norbu's films, "Vara," and "Hema Hema — Sing Me a Song While I Wait." He carries the influence of a remarkable Tibetan Buddhist teacher and film director whose films have always been appreciated by our audiences.
Could you talk about what drew you to select "Descending the Mountain" as the Centerpiece?
Maida: Once again, first is that it's a good story: well told … very high production values. But also, many Buddhist adherents first experimented with psychotropic substances and then found meditation and other Buddhist practices to be more sustainable approaches. Recent revivals of legal scientific experiments with LSD and psilocybin in particular have clearly pointed out parallels in mind states with meditation. The central figure in the film is Vanja Palmers, a long-time Zen practitioner and teacher with 10 years at Tassajara, so his new work will be of interest to the many locals who are connected with Zen and particularly with the greater San Francisco Zen community.
You have a number of filmmakers, subjects and experts from around the world slated to appear at in-person screenings or via Zoom. But you also have respected Bay Area figures featured in the program as well. Could you talk about some of the local guests appearing?
Maida: The pandemic has been tough on all film festivals, of course, with limitations on travel and on attendance. We are delighted to have the filmmakers associated with over half the programs planning to attend. We have also invited local Tibetan Bön teacher Tenzin Wangyal Rinpoche to introduce the film "Lopon," which is about the world's leading Bön master; former San Francisco Chronicle religion editor Don Lattin will be in conversation with the filmmakers behind "Descending the Mountain"; and the featured subject of the film "Dharma Rebel," Noah Levine, will join director of photography Ashley James for the screening.
Given that you have been the executive director of the festival since it was founded in Berkeley in 2000, you've probably witnessed the festival undergo significant changes. Could you describe some of those changes, as well as what the first festival was like and where it was held?
Maida: When we started Buddhist Film Foundation to produce the International Buddhist Film Festival (IBFF), which originally was an idea we had when I was at Tricycle, it was to right an oversight we observed: Very few films in what we termed "Buddhist cinema" were getting through the gatekeepers at the festivals and the theaters. So we created our own, of course!
The first festival had been scheduled to take place in New York City at SUNY Stony Brook's new Manhattan campus in October 2001. We all know what happened that September. The actual first IBFF took place in 2003 at the Los Angeles County Museum of Art, where we premiered Khyentse Norbu's "Travellers & Magicians," Werner Herzog's "Wheel of Time," Lesley Ann Patten's "Words of My Perfect Teacher" and the Dutch documentary about Bernie Glassman, "Home Street Home." We also offered what we termed "Fresh Look" screenings of Adrian Lyne's take on Bruce Joel Rubin's amazing script, "Jacob's Ladder," and Jim Jarmusch's "Ghost Dog: The Way of the Samurai." An auspicious beginning!
To our surprise, we were invited the next year to program a festival at the Smithsonian in Washington, D.C. (2004), and after a major IBFF in the Bay Area in 2005 (41 films, three cities and a conference at UC Berkeley!), we were invited to Amsterdam (2006), Melbourne (2006), Singapore (2007), Mexico City (2008) and London (2009), setting us on a course we never imagined or planned.
We've since been in Hong Kong (2012), Bangkok (2012), London again (2012) and Vancouver (2013), and we've served as the film programmer for BuddhaFest every year since their start in 2010.
All this in addition to our irregular presentations at the Smith Rafael Film Center. Our next big leap is the launch of BuddhistFilmChannel.com, a streaming platform that we hope will serve as a sustainable digital archive of Buddhist cinema.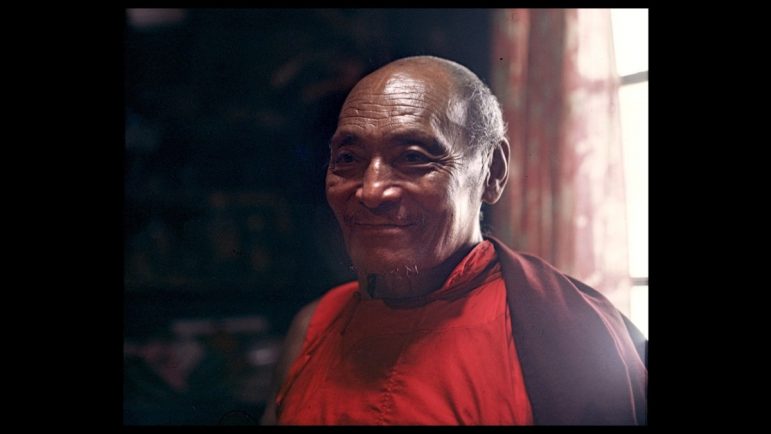 What is your favorite film in the festival? And, in turn, what is your favorite Buddhist-themed film you've seen?
Maida: All programmers will tell you that "I love all my children equally," of course. If pressed, though, I'd have to say that I hope folks don't overlook "Return to Gandhi Road," which tells the story of Kangyur Rinpoche, whose heroic and skillful efforts to bring Tibetan Buddhism to the West have proven to be historic, and who deserves more attention and acknowledgement. But seriously, this is one of the tightest programs we've had in years. Every film is strong and new.
I do have a few personal favorites from our first 20 years: "Jacob's Ladder," "Shower," "Hi Dharma!", "Cherry Blossoms," "Zen for Nothing," "Golden Kingdom," "The Cup" … What can I say? I love Buddhist cinema!
Finally, could you let us know about a Buddhist saying that you often reflect upon during difficult times?
Maida: The great Zen teacher Suzuki Roshi famously once answered an earnest student's request for a short summation of Buddhist ideas with the always useful, "Things change."
For tickets and a complete schedule, visit https://rafaelfilm.cafilm.org/international-buddhist-film-festival-2021/.