Highlanders' coach Dan Chubbock isn't entirely sure where he is going to be playing some of his top players.
It's a good problem to have, though. Piedmont returns 14 players from last year's squad, plus may soon be adding a few more players who are still playing club ball.
The end result is expected to be a balanced team with the standard goal at Piedmont: Making the North Coast Section Division 4 playoffs.
Junior Emily Fitzgerald is nursing an ankle injury but should be one of the team's top players. Chubbock said Fitzgerald will be either an attacking midfield, forward or wing.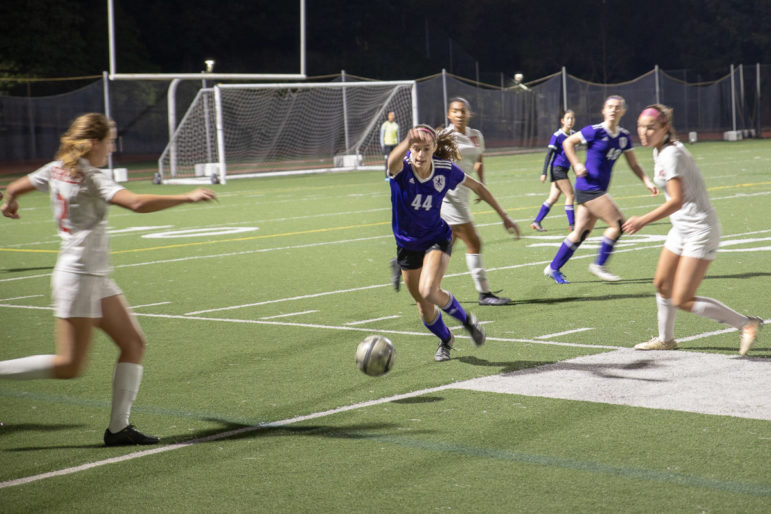 "It depends on where we think she can make the best impact," Chubbock said, a refrain he would hit often. "She was a freshman varsity player a couple of years ago. This year she looks stronger, more physical. She's going to be our captain."
The other captain will be senior Nina Goldberg, fresh off a season as the kicker for the football team. She has been nursing a left knee injury and isn't cleared for full practice yet.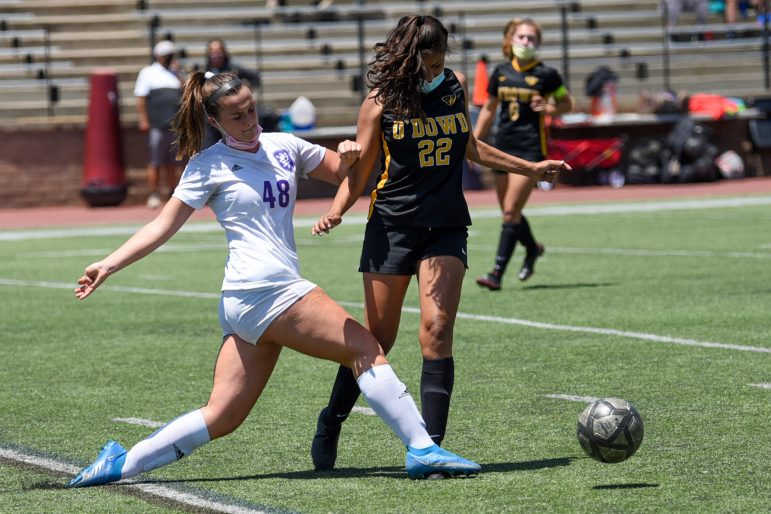 "She has to be doing something," Chubbock said. "She's not going to rest. She's been wanting to join in practice a few times. She can't sit still."
Goldberg will play either midfield or defender.
"She has been a really good captain for the girls, especially last year during COVID," Chubbock said. "She has really impressed me."
Senior Tucker Donahue is another who will play where necessary, according to Chubbock. Possibly at fullback, he said.
"She has a good attitude," he said. "Comes to every practice and gives it her all."
Sophomore Hailey Marshburn returns and will see action at center midfield.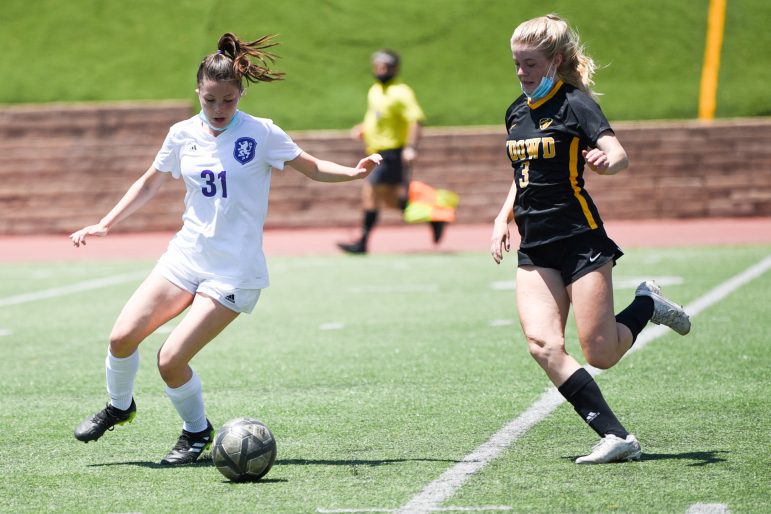 "She's very effective in games," Chubbock said. "She was a standout payer for us last year as a freshman, she was just running around breaking up plays. She will use her body, use her physicality. Just a strong player."
Junior Michaela Bini will only be playing through the end of the semester before heading off for a semester in Italy. She was a top tennis player in the fall and gives the Highlanders more athleticism.
Junior Morgan Hunt is the starter in goal. Chubbock said he is asking her to be louder in goal this season.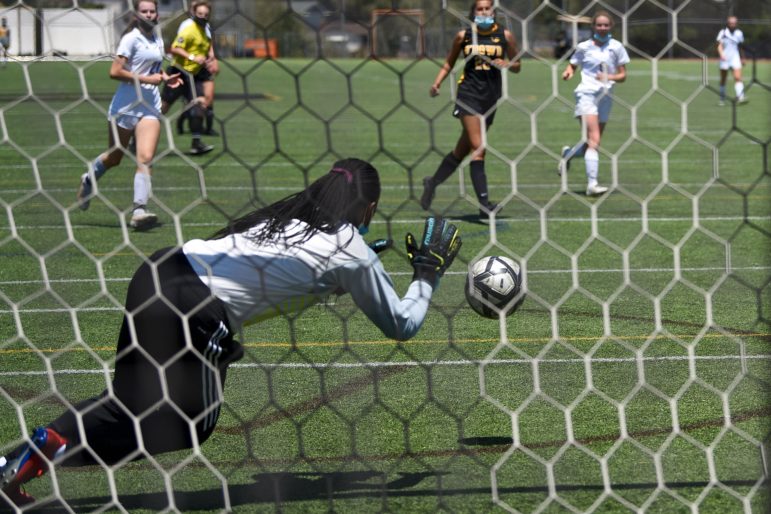 Juniors Zoe Wolfers and Sophie Hebert are also back.
Among the club players who may join up a few weeks in are Audrey Lam, a junior who would play an attacking midfield.
"You can just tell that she has played at a high level," Chubbock said. "She is very sharp. If it's tight, you need somebody to create a bunch of magic, she's one of those players."
Charlotte Davies would be a returning center back, and Cameron Lorin would be a returner likely playing one of the wide positions. Amy Derr, a sophomore, is also a possible addition when the club season is done.
"Our challenge is the league we're in," Chubbock said, referring to the West Alameda County Conference. The team will face such tough schools as Bishop O'Dowd, Berkeley, and Castro Valley.
"We have won that league before," he said. "Do I think we're there this year? I don't know. I think we'll know after the first three games."
The main goal is getting through to NCS. Chubbock said he would especially like to be seeded high enough to have a home game.
"Once you get a home NCS game, then anything goes," he said.