The City of Piedmont will spend up to $178,500 for 34 new automatic license plate reader cameras, their installation and all attendant cellular data, cloud storage, software and licensing fees and maintenance.
Police Chief Jeremy Bowers said the City Council's 4-0 vote Monday – Councilwoman Betsy Smegal Andersen was absent – will increase the city's capacity to monitor the movement of stolen or missing vehicles, or those used in commission of crimes, in or out of the city – and do so at about $30,000 a year less than what Piedmont has been paying.
Each of the Flock Safety ALPR cameras, which are solar battery powered, will cost $2,500 per camera per year, with a two-year service contract. They also are more readily moveable than the existing cameras. Each camera will have a one-time $250 installation cost per camera. Two similar Flock Safety ALPRs have been testing, successfully, in Piedmont for several months. These cameras are also in use in cities including Walnut Creek, Livermore, Benicia, Pittsburg and Danville, Bowers said.
Data collected by these cameras will be retained for 90 days, he added, as opposed to the one year of data now collected and kept.
The City of Piedmont's ALPRs have reached the end of their service life, Bowers told the council, and parts for them are becoming difficult to find. The Piedmont Police Department's agreement with Flock Safety will provide not only the 34 ALPR cameras but also all cellular data, cloud storage, software and licensing fees, and maintenance and support.
The money for the Flock Safety contract is already part of the police department's 2021-2022 budget.
In November, Bowers said the city's ALPRs have played an increasingly important role in tracking stolen vehicles, from Piedmont and elsewhere. The cameras aided in 24 Piedmont arrests through the third quarter of 2021, up from 14 arrests during the same period in 2020. Stolen vehicle recoveries through the third quarter, aided by the ALPRs, have gone up from 23 recoveries in 2020 to 44 recoveries in 2021.
Bowers also acknowledged the ALPRs haven't been popular with everyone, especially people concerned with civil liberties. Councilwoman Conna McCarthy said she has heard from many Piedmonters who support bolstering the ALPR system, but knows the city has to respect those who don't, and respect the public in general on the surveillance concerns..
"We need to be proactive with you in building that trust," McCarthy said.
Added Bowers, "At the end of the day, it's about law enforcement's relationship with the community."
Unrepresented employees' agreements
With the approval Monday night of four new four-year agreements Monday night covering pay, benefits and other compensation for the city's "unrepresented" workers, the Piedmont City Council has now approved new multiyear work agreements for all city employees during 2021, except for department heads.
Four groups of city employees are covered by the agreements approved Monday by the City Council. They are the Confidential Unit (comprising the accountant, administrative assistant, administrative services technician II, deputy city clerk, fiscal services technician and KCOM's station manager), the Professional, Technical and Supervisory Unit; the Recreation/Childcare Group; and the city's "Mid Management Employees," which covers the building official, its parks and projects manager, its police captain and its support services commander.
All agreements are for four years, starting retroactively on July 1, 2021 and going through July 1, 2022. They call for salary increases of 3 percent effective July 1, 2021 and July 1, 2022 and 3.25 percent as of July 1, 2023 and July 1, 2024.
Among other agreements with city employees approved this year (with very similar terms) are four-year labor agreements with workers in Piedmont's Public Works Department and with those classified as "General," including dispatchers, an animal control officer and a police records specialist; a new four-year contract with the Piedmont Firefighters Local 2683, IAFF calling for 3 percent increases now and on July 1, 2022; and 3.25 percent increases effective July 1, 2023 and July 1, 2024; and similar salary increase agreements over a four-year period with Piedmont's police officers and other firefighters, approved in July).
Sustainable procurement policy
The council voted 4-0 Monday night to update and strengthen its policy of trying to buy the most environmentally sustainable products and services possible – better to adhere to the city's Climate Action Plan which includes reducing waste and greenhouse gas emissions.
In approving the Sustainable Procurement Policy (an update of what had been called the Environmentally Preferable Purchasing Policy since its 2011 inception), Piedmont will better comply with state Senate Bill 1383, which seeks to reduce greenhouse gas emissions.
The updates approved Monday also help address city Climate Action Plan goals, taking into account improved products and services not available 10 years ago, including modern best practices for "sustainable procurement."
Alyssa Dykman, Piedmont's sustainable program manager, said Piedmont is the first Alameda County city to get this SB 1383.
Moraga Avenue speed limit stays at 25
The City Council on Monday accepted a "Speed Zone Engineering & Traffic Study" report by Kittelson & Associates, but rejected one of the report's recommendations – to raise the speed limit on Moraga Avenue from 25 to 30 mph.
City staff said that with the combination of pedestrians, bicycle traffic, on and off-street parking and the residential density on sections of Moraga Avenue, a speed limit increase doesn't appear to be in the best interest of the city." And council members agreed.
The Kittelson study (https://piedmont.ca.gov/common/pages/DisplayFile.aspx?itemId=18207576) surveyed 12 non-residential roadway segments in Piedmont. Slight reductions were recommended on some of them; the council agreed to adopt its findings, with the exception of the one to raise the speed limit on Moraga Avenue.
According to a city staff report, speed limits for certain streets within Piedmont have been established over the years by engineering traffic and radar speed studies. Cities are supposed to do such studies every five to seven years, to ensure traffic enforcement remains legally enforceable.
The last such radar speed survey in Piedmont was done in 2014.
Piedmont's new CivicSpark fellow
Annie Wensley was introduced to the City Council Monday night as Piedmont's seventh CivicSpark Fellow. As have previous fellows, she will work at City Hall helping the city implement its Climate Action Plan and progress on various climate-related and affordable housing and housing equity goals.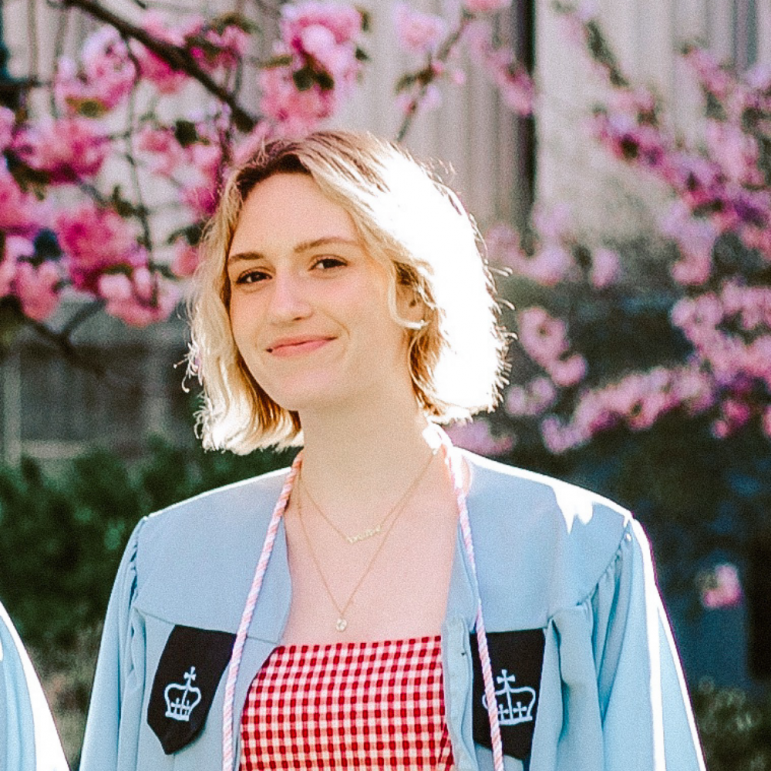 So far in her time with the city, she has worked on its EV charger program and on the city's Sustainable Procurement Policy.
"I think Piedmont is clearly on the front lines of the climate fight," Wensley told the council Monday night.
The City Council in June approved an agreement with the Local Government Commission to continue the city's participation with the CivicSpark Program, which helps local governments to address emerging environmental and social equity challenges such as climate change and affordable housing.
Wensley succeeds Nate Redinbo, who earlier this year helped Piedmont create its "Reach Codes," a series of local building requirements designed to bring energy savings and reduce natural gas use in the city.
Contact Sam Richards at sam.richards4344@gmail.com