Family: Ben, Mila and Elise Gitter
Pet: Nemo
Age: 10 months
Breed: Maltipoo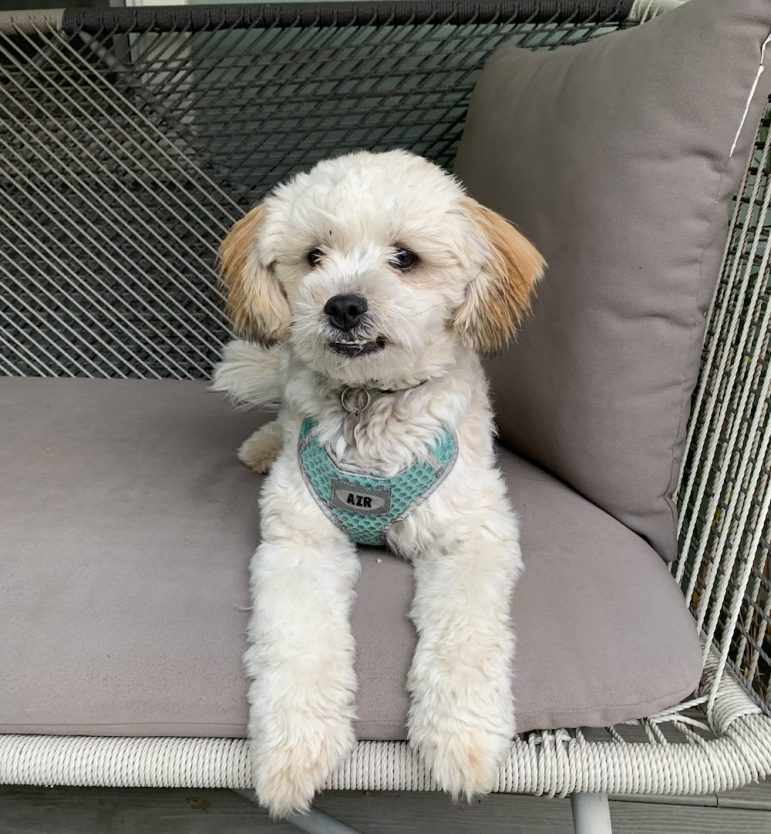 Adoption story: We decided to get a dog during the pandemic because the schools were shut down and our kiddos had extra free time to train, take care of him, and go on hikes. We saw a picture of him on Craigslist and we went to go pick him up the very next day. We knew he was meant to join our family.
Likes: Tummy rubs, long walks, chasing, treats, kiddos.
Dislikes: None.
Anything else? He is our first pet! He is so sweet.