The cost to educate each child in the Piedmont Unified School District? $19,000 per year. The amount the district receives per child from state and federal sources? $11,354. The amount the district receives from local sources, like the parcel tax? $5,506. Let's do the math: that only adds up to $16,860 – leaving a funding gap of $2,140 per student that is up to the Piedmont community to fill. And each year, our community steps up to meet the challenge by contributing to the Giving Campaign, helping PUSD maintain its position as one of the highest-ranked school districts in the state of California.
The funding problem starts at the top: California has one of the lowest per-child school funding rates in the United States and one of the highest costs of living. Our state sadly ranks between 41st and 46th out of the 50 states in terms of per-student spending. California's public schools also rank among the lowest in the entire country in terms of teacher/pupil ratio, reading and math scores, and college readiness.
But we're deeply fortunate here. Because Piedmont so deeply committed to supporting our children and our schools, the PUSD has managed to buck those state trends. Support from our community has helped build a school system that consistently delivers small class sizes, high reading and math scores, and strong college preparedness.
Our schools also have strong support from our town's homeowners. Over the past 30 years, the Piedmont community (including the 60% of Piedmont homeowners who don't have a child in our schools!) have repeatedly voted to approve local school parcel taxes since that funding is essential to maintain excellence in our schools and keep Piedmont property values high. But a question that often comes up is: "Why aren't our schools fully funded by this parcel tax?" Piedmont's school parcel tax supplies 25% of the funds for our schools, but that's not enough to completely close the gap, especially given ever-rising costs.
The additional support that the PUSD receives from the Giving Campaign is essential to maintain our school's educational excellence. Without the Giving Campaign and other fundraisers, Piedmont's schools would struggle to continue providing small class sizes, elective and AP classes, music and art programs, librarians, counselors, class aides, and other specialists. Those student resources help keep the PUSD one of the top-ranked schools in California and, more importantly, give our children the stellar educational experience that they deserve.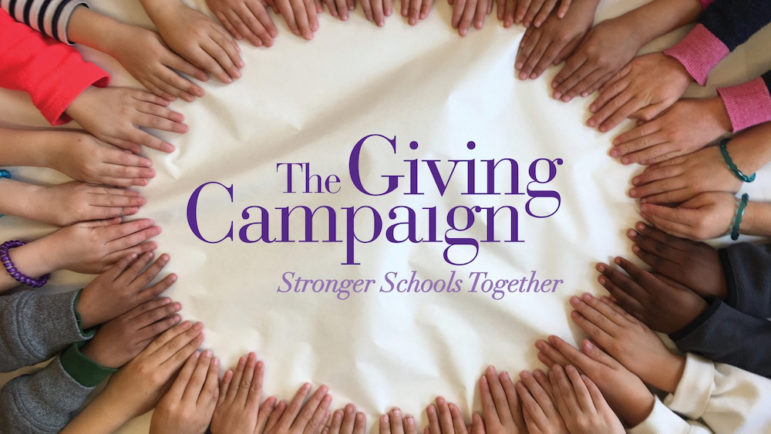 To learn more about the Giving Campaign and to make a donation, visit PiedmontEdFoundation.org/donate