Piedmont High School's Jack Stein finished a strong second at the North Coast Section Division 4 championships on Nov. 20. The senior finished the three-mile course at Hayward High School in 15 minutes, 29.4 seconds. Albany junior Sean Morello won the race in an impressive 15:16.3.
Stein's performance helped key a third place finish for the Highlanders in the team scoring with 103 points.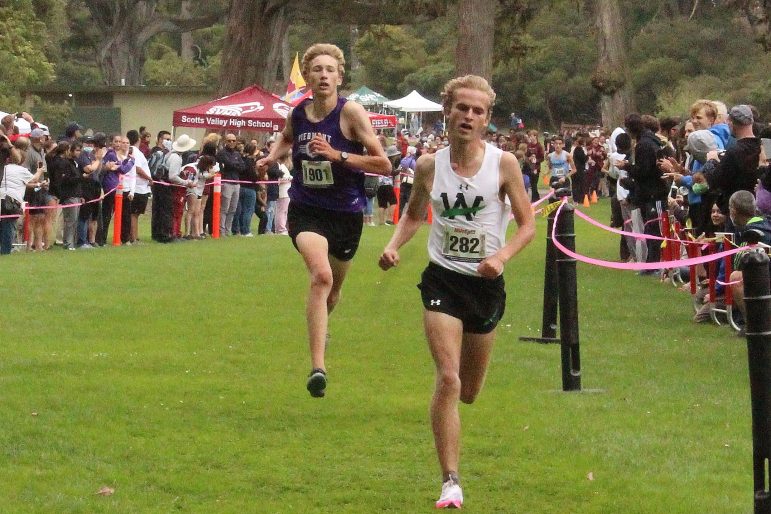 "I was super-happy with how I ran," Stein said. "I went in just saying, 'I'm going to work my way from the back, I'm not going to expend too much energy in the first mile and I'm going to try to outkick them on the hill.' Which has been a strategy I've used at Hayward all season long and it has worked really well."
"Getting second place is really awesome and I PR'd also. Yeah, it was a good day for me."
Stein said his goal was to finish in the top seven and earn all-NCS honors. He also wanted to break former Piedmont runner Reece Proctor's best time on the course – 15:32.71 – set at the West Alameda County Conference Championships in 2016.
"That was another goal I had," Stein said. "All goals were accomplished today so it's a good day."
Albany had five runners in the top 17 to win the team title with 46 points. Archie Williams-San Anselmo was next with 89. Then came the Highlanders.
Juniors Christian Taylor and Parker Long came across the line in 18th and 19th, respectively. Taylor ran 16:26.9 and Long 16:28.3. Sophomore Julien Lee was 27th in 16:38.0 and fellow sophomore Xander Schulte-Sasse 37th in 16:55.7.
Senior Cooper Downing was a non-scoring 50th in 17:26.2. Junior Alex Ware came across 80th in 18:11.5.
The Highlanders qualified for the California Interscholastic Federation Championships on Nov. 27 at Woodward Park in Fresno. The top three teams in Division 4 automatically qualified, along with the top five runners from teams that did not qualify as long as they finished in the top 14.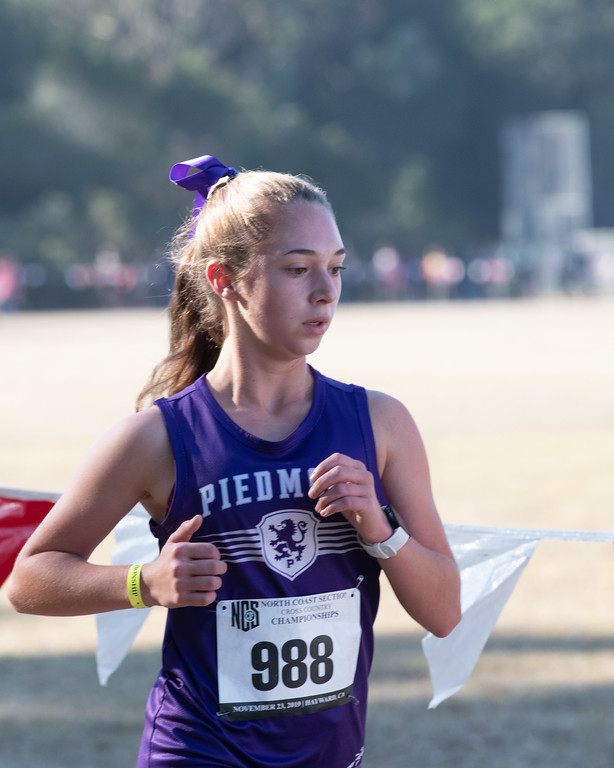 The Piedmont girls team just missed out on a trip to Fresno, finishing fourth in the girls Division 4 race with 143 points. However, senior Ellie Black and sophomore Josephine Oesterer did make the cut, finishing fourth and 11th, respectively.
The race was won by Acalanes's super-sophomore Olivia Williams, who ran the fastest time of the day in 16:15.2. Second place went to Albany senior Sophia Nordenholz, who ran the second-fastest time of the day: 16:33.6. Black came home in 18:10.7.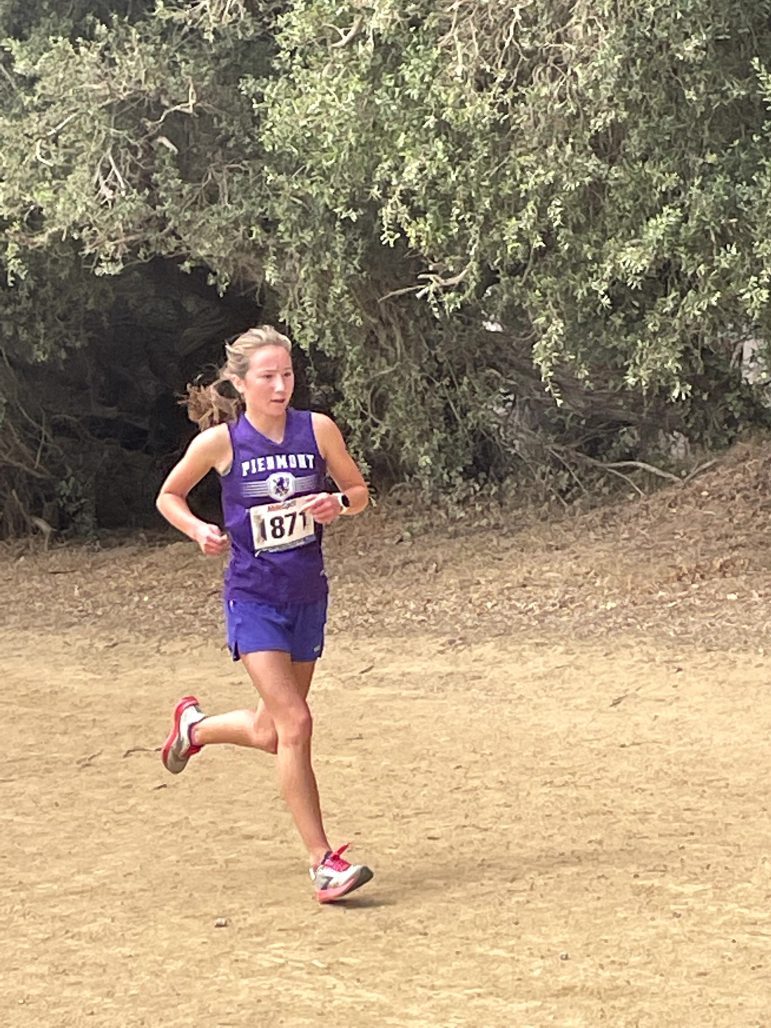 "I'm super-excited," Black said. "Going to state, which is exciting. Also, I had my best time by 30 seconds from league champs two weeks ago. And I missed out on the first half of the season due to injuries. So I really made a push to get recovered and get better for the second half so I could just perform my best for the team. So I'm super-happy!"
Black said her goal was to make state. She had gone as a freshman and sophomore, and the meet was canceled due to the COVID-19 pandemic her junior year.
"My overall goal for this season was just to be able to race again and be healthy and strong, because that's ultimately more important than the race," she said.
Oesterer was timed in 19:07.6. Sophomore Jamie Schwarz was 22nd in 19:43.7. Senior Mara Lovic was 41st in 20:50.9. Freshman Ella Yasar was the final Piedmont scorer, coming home in 80th with a time of 23:10.8. Sophomore Camille Snyder was right behind her in 81st (23:12.4).