The Highlanders got ready for the playoffs with their final two West Alameda County Conference matches.
Piedmont defeated Berkeley on October 28, 5-2. The road victory avenged a loss at home to the Yellowjackets earlier in the season.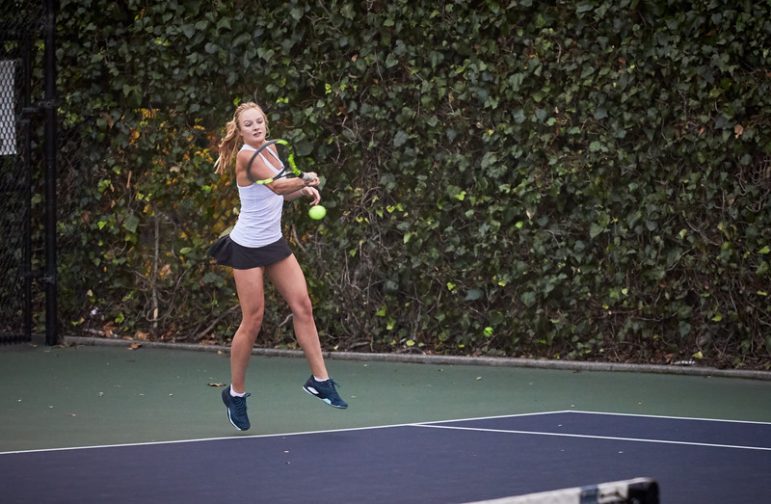 Piedmont's Bridgette McEfee beat Maya Curry in a terrific No. 1 singles match, 6-4, 2-6, 10-5. Curry had beaten McEfee in the first match.
At No. 4 singles, the Highlanders' Anika Gilliland beat Lydia Schrag, 6-2, 6-3.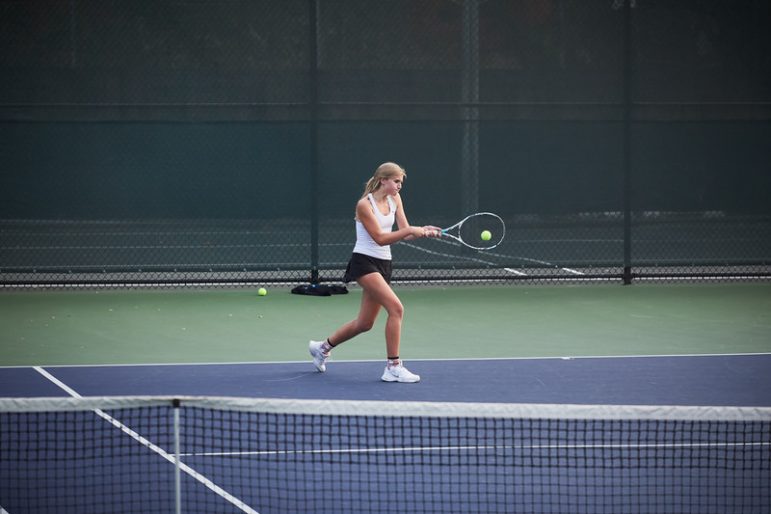 Piedmont swept the doubles matches. At No. 1, Amanda Becker and Audrey Mahany defeated Ariana Alharazy and Elliot Schraag, 6-4, 6-4. The best match came at No. 2, where Audrey Frankel and Mara LaForte survived a tie-breaker in the first set before downing Rowan Kennedy and Natasha Wadlund, 7-6 (3), 6-3.
Emma Eisemon and Cecilia DeFazio beat Talia Antell-Proulx and Cadie Mateer in the No. 3 match, 6-0, 6-4.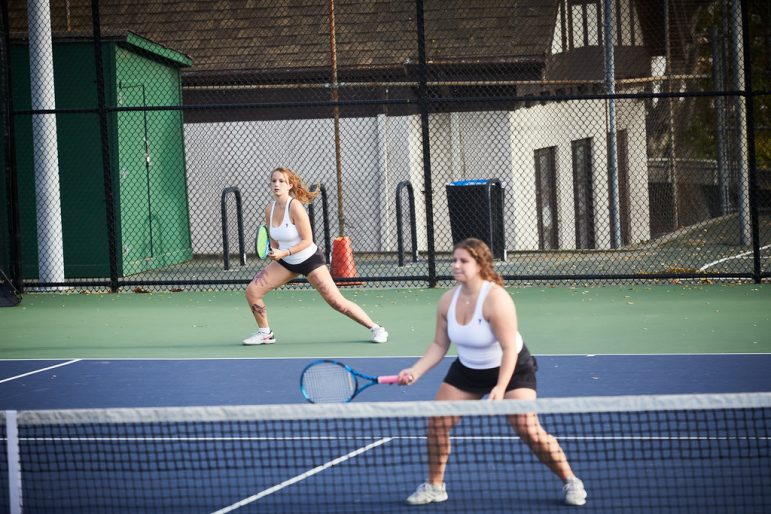 Berkeley got wins from No. 2 singles Estella Handa over Anne Jumper (7-5, 6-0), and No. 3 singles Hannah Groth-Reity over Michaela Bini (6-4, 6-3).
On October 26, Piedmont fell at home to Bishop O'Dowd, 5-2. The Highlanders two wins came at Nos. 1 and 3 doubles.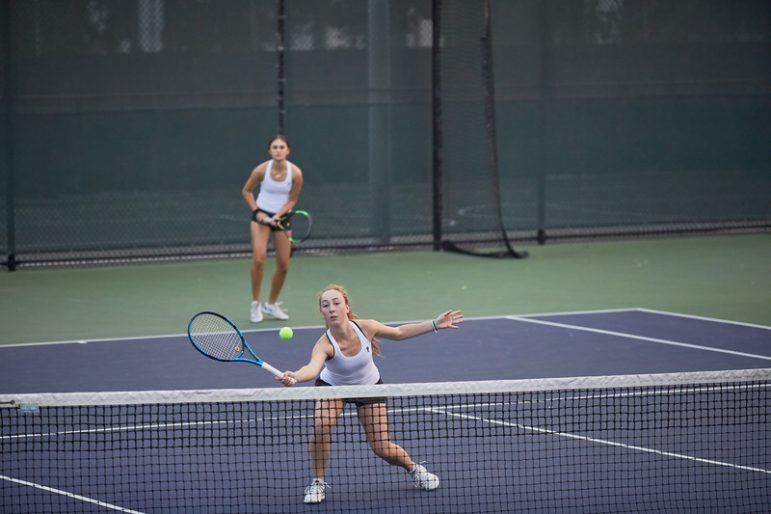 At No. 1, Becker and Mahany beat Maya Metha and Piper Bunkers in a very tight match, 6-2, 4-6, 10-8. At No. 3, Eisemon and DeFazio won another close one, beating Lara Lancaster and Leyla Akcaoglu, 4-6, 7-5, 6-4.
The Dragons' Alexa Allred and Ava Turner won the No. 2 doubles match over Frankel and LaForte, 6-2, 6-3.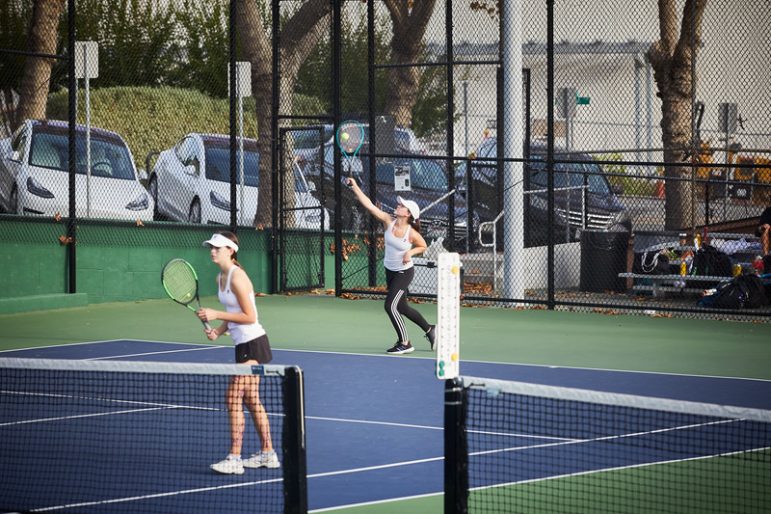 Polina Marakhtanova beat McEfee at No. 1 singles for Bishop O'Dowd, 6-0, 6-1. Marianne Taner defeated Jumper at No. 2, 6-3, 6-1. Ava Daniel downed Bini at No. 3, 6-4, 7-5. And Ceci Weible was the winner at No. 4, beating Gilliland, 6-1, 6-3.
Piedmont competes at the WACC league tournament over the weekend of November 5-6. Next comes the North Coast Section team and individual tournaments. The team competition begins November 9. Brackets will be announced November 7.
Photos by Brian Mahany