Bautista Costa scored on a 31-yard run in the fourth quarter to lift the Highlanders to a 12-6 win over visiting Kennedy-Fremont on Oct. 29.
The win lifted Piedmont's record to 2-6 on the season, with the finale scheduled at Mt. Eden on Nov. 5.
Kennedy (0-9) has been struggling this year, but Piedmont coach Jerome Johnson said the Titans could be underestimated.
"They were a very physical and disciplined team," Johnson said. "Their record is not who they are."
"Our kids once again had to dig a little deep. We executed a little better down the stretch and we realized in the third quarter that we had to take it up another notch."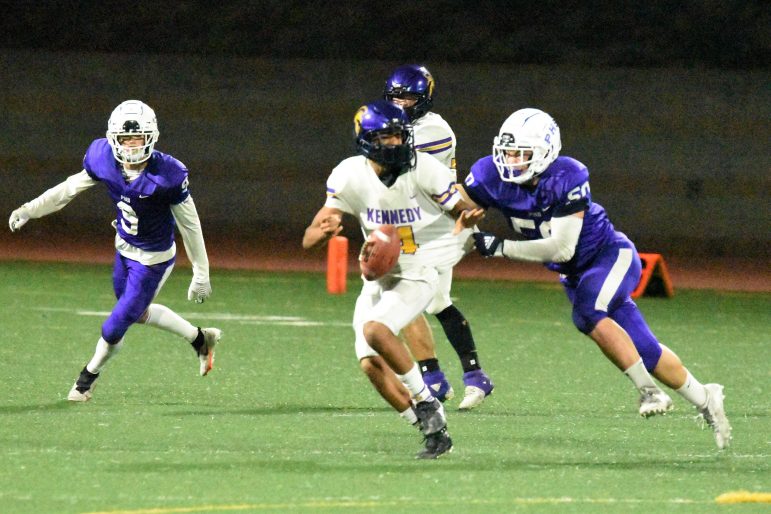 Piedmont's defense was terrific all night, allowing just 195 yards to Kennedy. Ninety-nine of those came on one play that provided the Titans' touchdown.
In the second quarter, Kennedy had the ball at its own 2 after a Costa punt. The Titans lost a yard on one play, then almost suffered a safety as quarterback Jeremiah Campbell was tackled just outside of the goal line.
On third down, Campbell threw a short pass over the top to Kingston Gardere, who managed to slip through the Highlanders defense and hit the sideline for the 99-yard score. Mason Kimball blocked the extra point and it was 6-0 Kennedy.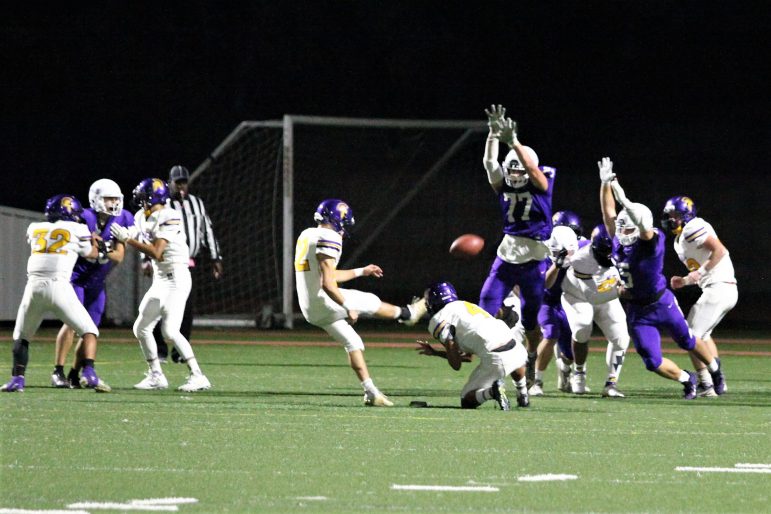 In the third quarter, Piedmont went on an eight-play, 80-yard drive to tie the score. Adhi Bornstein hit Costa for a 9-yard scoring pass. The Highlanders also missed the PAT.
Costa got his game-winner on the second play of a drive that started on the Titans 47.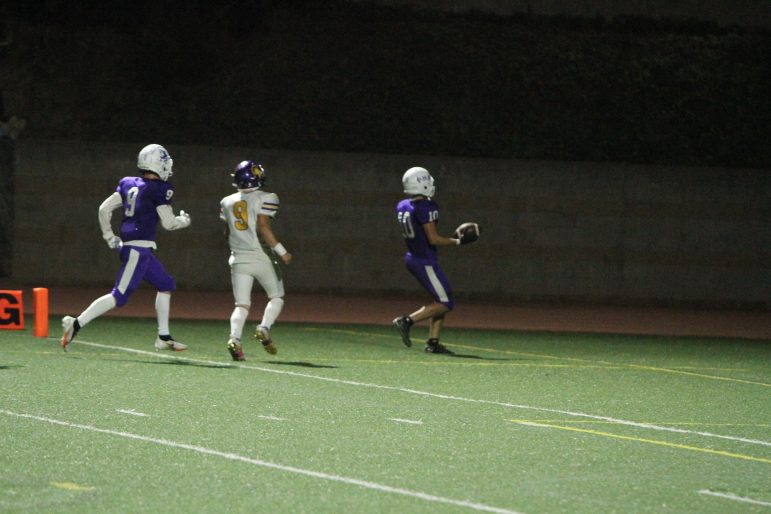 "Mason Kimball, Bailey Cain, Ethan Feldstein, Ryan McConathy, Evan McConathy. They gave us their all," Johnson said. "Bautista Costa, he's a junior. A kid originally from Uruguay, he's learning the game. Every week, he's getting better and better."
Piedmont played without Nico DeFazio, who was out with a broken finger. His status for the finale is still up in the air. The offense sputtered at times without DeFazio, who started the year at quarterback and then moved to wide receiver. He had been Bornstein's top target the past three games.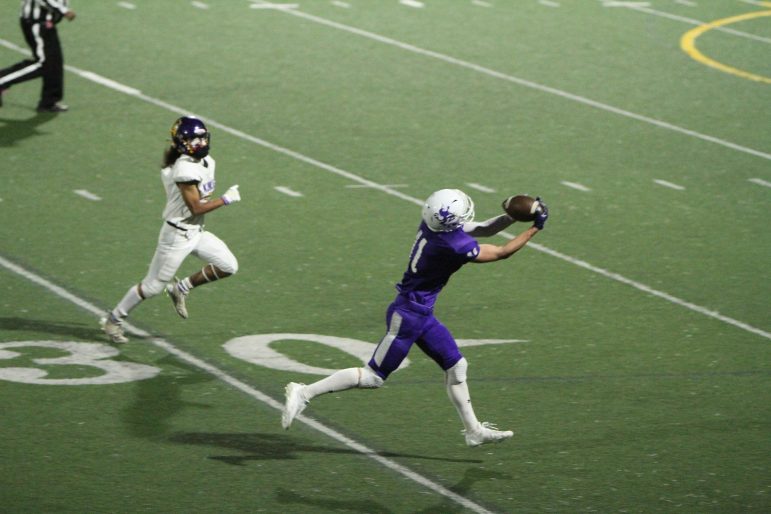 The Highlanders ended up with 218 yards of offense. Bornstein was six of 17 for 92 yards with no interceptions. Costa finished with 132 yards on 26 carries on the ground.
Feldstein had two of Piedmont's five sacks on the night to lead the defense.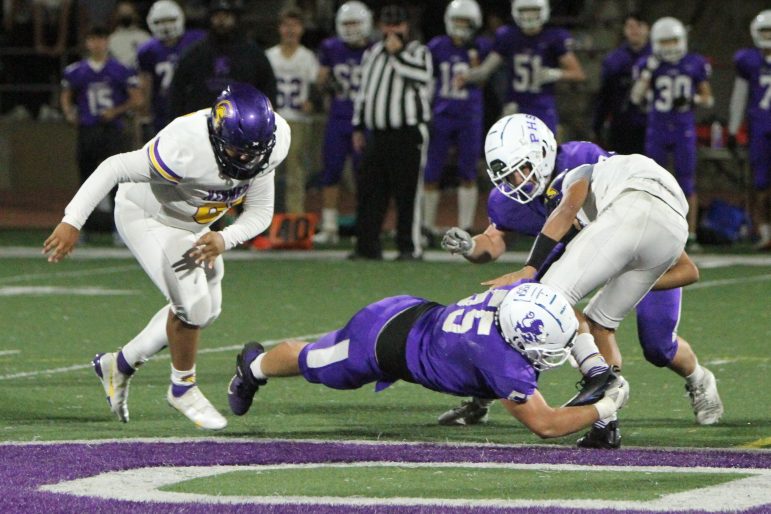 Johnson said Mt. Eden will present similar problems as Kennedy.
"Mt Eden is a team that's underrated as well," he said. "They're big and physical. They're going to come with a chip on their shoulder because they have something to prove, too."
Photos by Mike McConathy