Jack Stein and Ellie Black won the individual titles to help lead the Highlanders at the West Alameda County Conference championships on November 6.
Stein and the boys won the team championship, while Black and the girls finished second.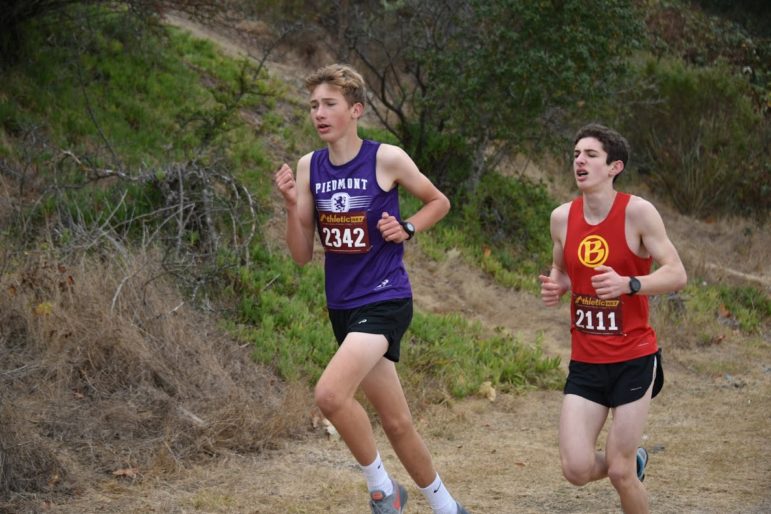 Stein, a senior, won the boys race in 15 minutes, 34.76 seconds on the three-mile course at Hayward High. That was well in front of Alameda's David Song, who finished second in 15:55.72.
Junior Parker Long was fifth for the Highlanders in 16:20.0. Sophomore Julien Lee was 10th in 16:35.02.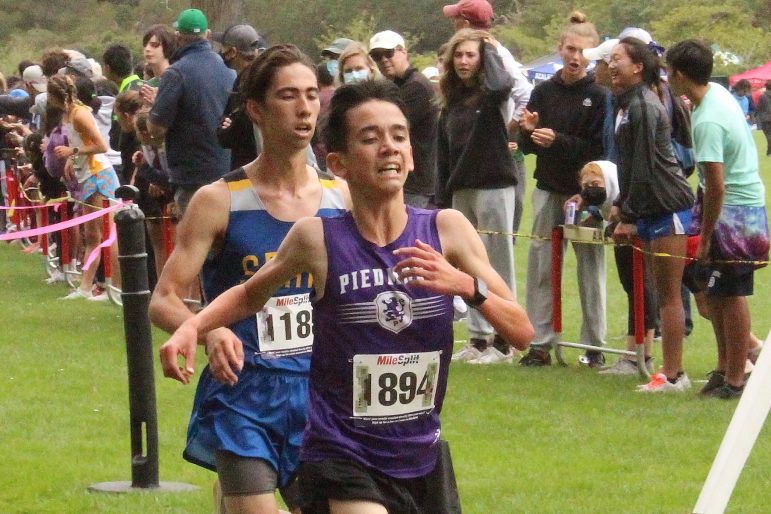 Sophomore Xander Schulte-Sasse was 13th (16:41.71) and senior Cooper Downing 16th (16:50.17) to complete the scoring. Christian Taylor, a junior, was 18th in 16:56.94.
Altogether, the Highlanders scored 45 points, with Bishop O'Dowd second at 76. Berkeley finished third with 85 points.
Black, a senior, won the girls race by almost as much as Stein won the boys. She finished in 18:38.54, with Alameda's Sophia Carpenter next in 18:52.53. Sophomore Josephine Oesterer was third for the Highlanders in 19:07.45. Fellow sophomore Jamie Schwarz was fifth in 19:25.86.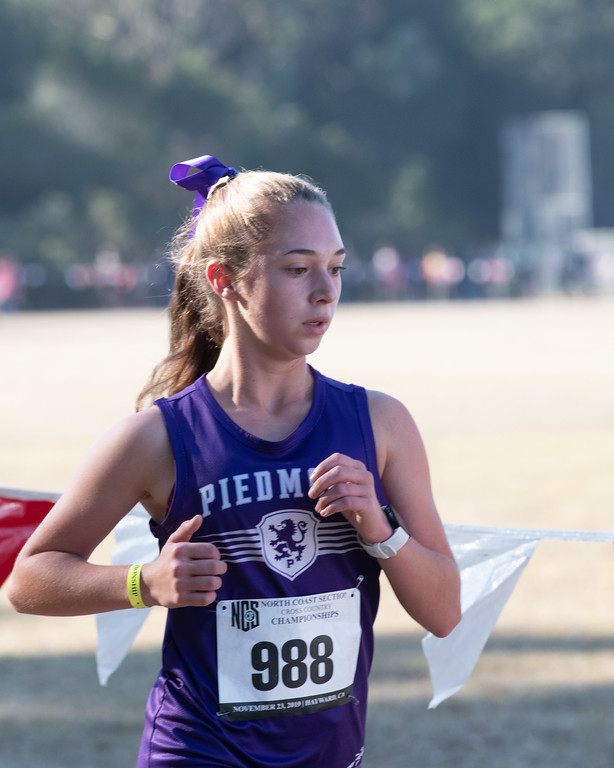 Piedmont went 1-3-5 and Alameda runners placed 2-4-6, but the Hornets had the better results with the rest of their runners to claim the team championship with 32 points. Piedmont had 62.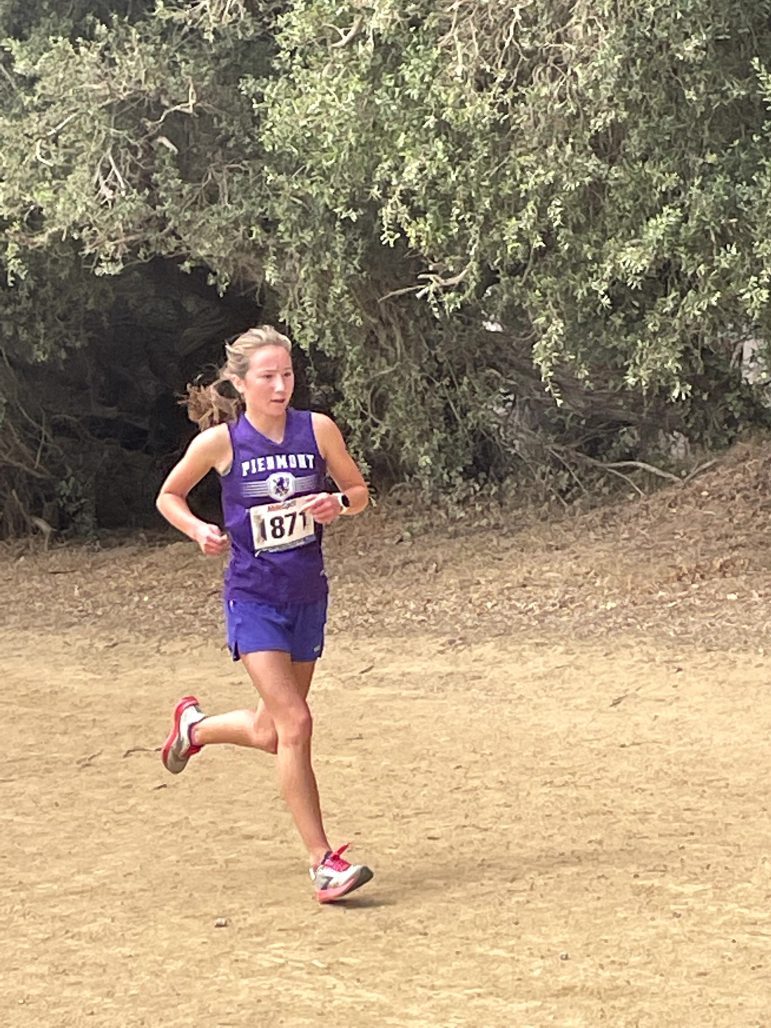 Junior Violet Lemley was 20th for the Highlanders (21:09.22), with senior Mara Lovric in 32nd (21:55.43).
Piedmont advances to the North Coast Section championships on November 20 at Hayward. The Highlanders are expected to be among the top teams in Division 4.