The Highlanders won the West Alameda County Conference championship on October 30, defeating Berkeley 12-8 in the finals at Encinal.
The Highlanders are now seeded third in the North Coast Section Division 2 playoffs, and will have a first round bye.
"We were really happy (to win)," Piedmont coach John Savage said.
The Highlanders fell behind 3-2 after one quarter before surging to a 6-3 lead at halftime. Shane Miller, Declan Linnane, Murray Davis, and Antonio Rivera had the goals in the second period.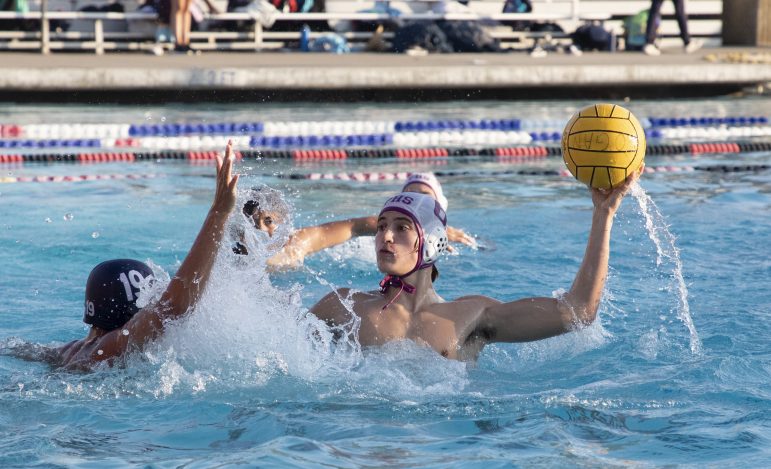 A key to the match was holding down Yellowjacket star Chase McFarland. Berkeley had won the first meeting early in the season, when the Highlanders were still green, according to Savage.
"He is going to play Division 1 water polo," Savage said. "Our strategy was to double-team him so he couldn't get the ball, and play four-on-five everywhere else."
Although he finished with five goals in the finals, McFarland wasn't able to break loose.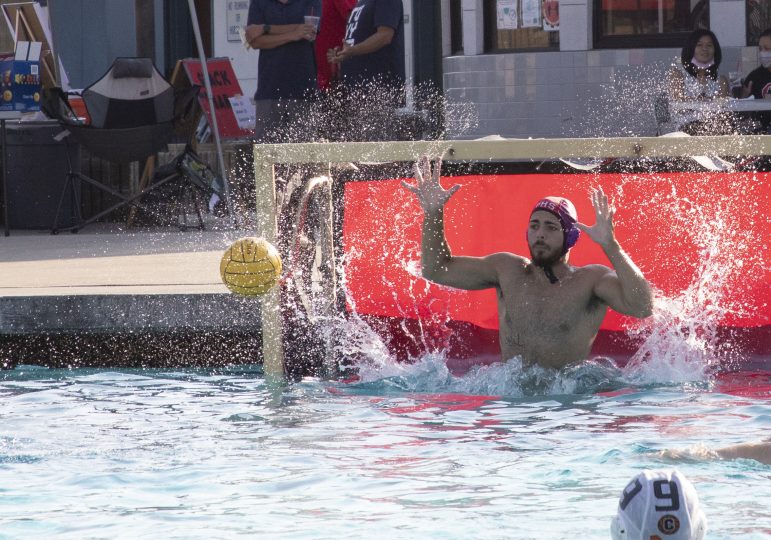 "The strategy worked because of (Piedmont goalkeeper) Dariush (Kashani)," Savage said. "If we have somebody who can sit back there and block all of the shots by open guys, that's how we can play."
Rivera finished with five goals to lead the Highlanders. Davis and Peter Krumins each had two. Berkeley cut the deficit to two goals three times in the second half, but was never able to draw closer.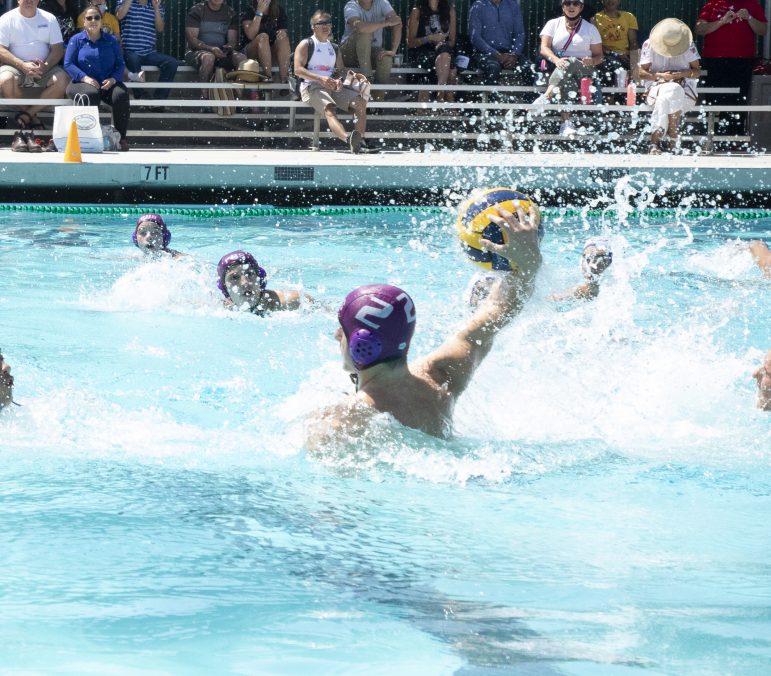 The NCS tournament begins Nov. 3, but Piedmont will get the day off. Northgate is the top seed. The Broncos are the defending NCS Division 2 champions and eliminated the Highlanders in 2019, the last time there were NCS playoffs. Marin Academy is No. 2, with American at No. 4.
Piedmont will face the winner of No. 6 Terra Linda vs. No. 11 Marin Catholic in the second round on Nov. 6. Time and place are to be determined.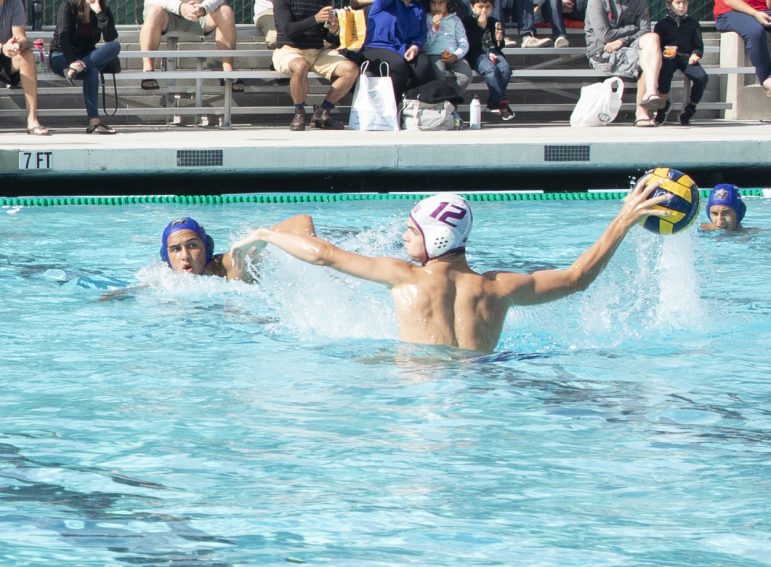 "We're where we should be," Savage said. "We're happy to have the bye for some rest and recovery."
In the semifinal game against Alameda on Oct. 28, Rivera scored the game-winning goal with three minutes, 10 seconds remaining in the game. The Hornets had just tied the score 5-5 on a goal by Henry Pace 12 seconds prior.
"It was a great win," Rivera said. "It was tough knowing that we had to score another one, but we got 'em back when they were still celebrating. We knew we had to come right back and we did that and didn't look back."
"I was looking for something. Me and Shane Miller made eye contact, we've been playing with each other for four years so we got that chemistry down. He gave me a good set pass and I did my thing, got it past the goalie."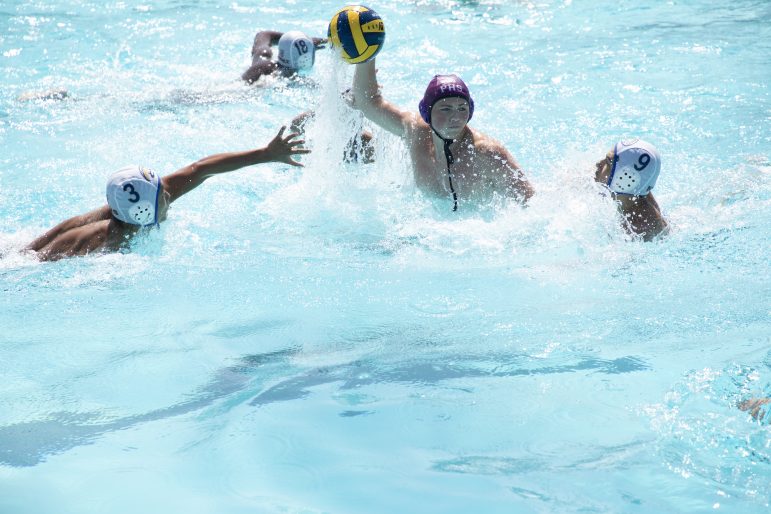 Said Highlanders coach John Savage, "That was huge. Antonio is one of our leaders, he can change the momentum of a game in a second. We normally play Antonio on the top line. He wanted to get down low. He had the size and strength and guile. He's not the biggest guy, but he knows what he's doing down there to score from the inside."
Savage said Piedmont's special teams were huge.
"I don't think we gave up a single 6-on-5 defensive goal," he said. "Our defensive game plan – we put in place and we ran it to perfection. When you see a game like that, 6-5, low-scoring, not giving up opportunities 6-on-5 is huge."
Rivera and Miller each had two goals in the game to lead Piedmont. Peter Krumins and George Stein also scored.
Pace and Aidan Lapachet each scored two goals to help lead Alameda.
On Oct. 26, the Highlanders beat Lick-Wilmerding in the opening round, 18-13. Rivera had six goals in the win. Miller and Murray Davis each scored five. Miller also had four assists.
Except for featured image at top (courtesy of Alessandra Banin), all photos by Daniel Stein