While this week sees a pause on most Bay Area film festivals because of the holidays, there is one that wraps up on Thanksgiving and is worthy of your time.
Pass the Remote checks in on what to watch in its lineup and comes up with other recommendations, grateful that a film noir classic is showing at the Berkeley Art Museum and Pacific Film Archive.
---
If you gathered early for Thanksgiving and don't want to venture anywhere after gobbling a meal down, here's an alternative to keep you entertained. The Tiburon International Film Festival went virtual this year, and has prepared a tempting sampling of films from around the world. You can get tickets to watch them till the end of the day Thursday. The "Bay Area Showcase" selection looks worthwhile and includes these gems: the holiday-appropriate TV pilot "Sammy & Quinn" from San Francisco filmmaker Christopher Coppola that is about a boy searching for his older brother on the streets of San Francisco; the feature film debut of SFSU grad and Pixar employee Gairo Cuevas, "One Long Day"; the six-minute music video "Straight Into the Ocean" from El Cerrito native Carolyn Laws for musician Allen Ling; and the eight-minute animated short "Metro6" from San Francisco's Geoff Hecht.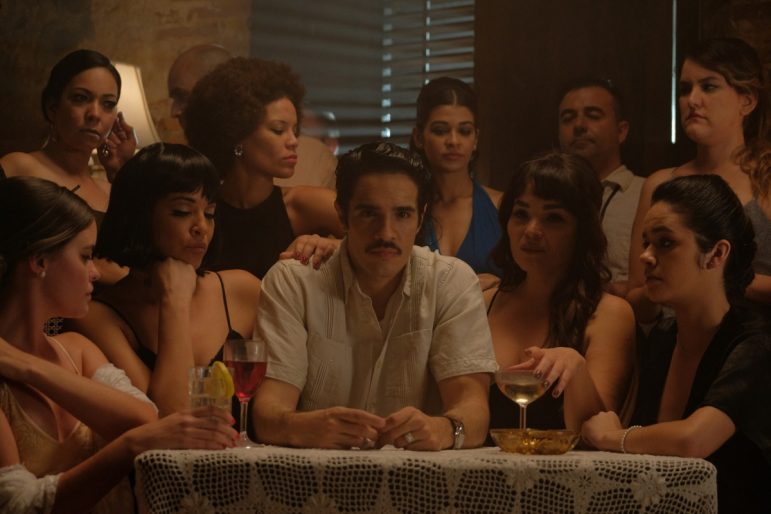 A couple of international features that also look enticing are "The Last Tour" starring Ektor Rivera as retired Puerto Rican singer Daniel Santos, who goes out on a South American tour, and the much-lauded 17th century-set French drama "Fires in the Dark." There's more worth taking a chance on. Check out https://www.tiburonfilmfestival.com/ to find them.
---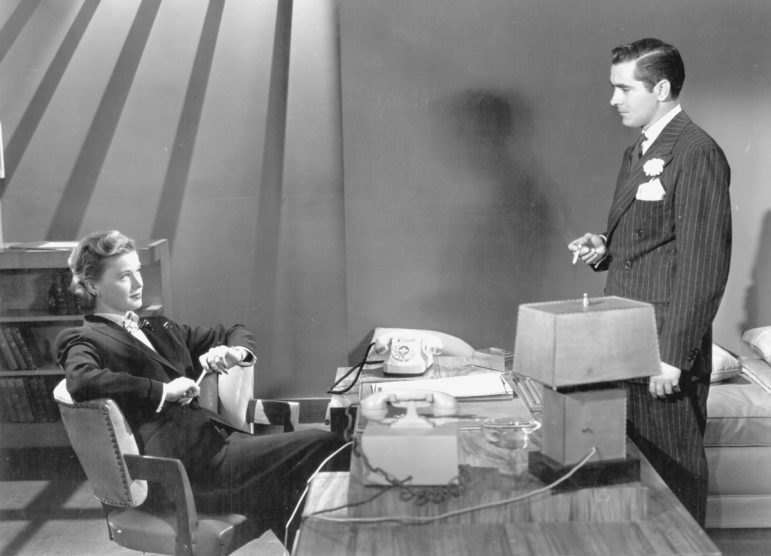 One of the most anticipated Hollywood winter releases hits the cineplex Dec. 17 when Guillermo del Toro's remake of the extremely lurid, positively irresistible "Nightmare Alley," a classic film noir wherein a despicable carny does reprehensible things for his own gain, debuts. If you've never caught director Edmund Goulding's original plunge into depravity before, just head over at 7 p.m. Saturday to the venerable Berkeley Art Museum and Pacific Film Archive for the in-person screening. You won't be disappointed, but might want to shower afterward to get that sleaze off ya. https://bampfa.org/program/limited-engagements-special-screenings
---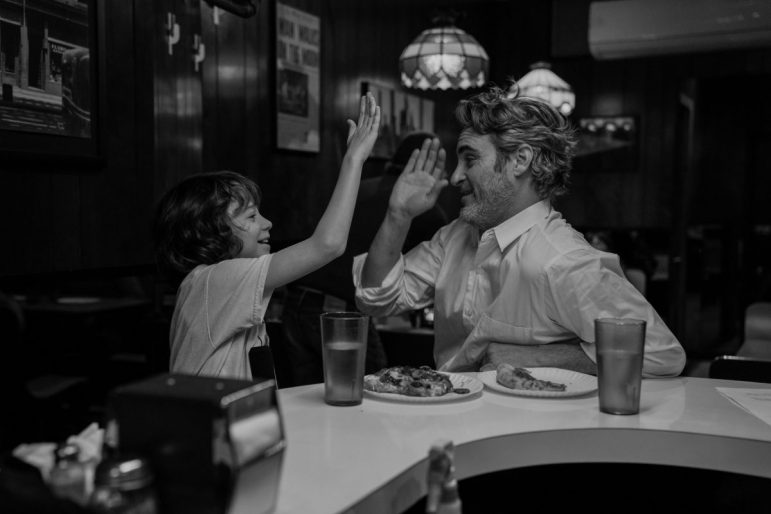 Should you desire a film that celebrates being flawed but caring and fits snugly with the themes of gratitude this Thanksgiving holiday, Berkeley native Mike Mills' uncle-and-nephew bonding drama "C'mon C'mon" provides. Joaquin Phoenix has never been this tender onscreen, showing a gift for playing a single radio journalist who agrees to care for his nephew (Woody Norman) so his sister (Gaby Hoffmann) can tend to her emotionally distressed husband (Scoot McNairy) in Oakland. Mills' film does sound like it has as much sugar as maple syrup, but it never goes off the rails, being sentimental, beautiful and ultimately profound. It's one of the year's best films. Now in theaters.
---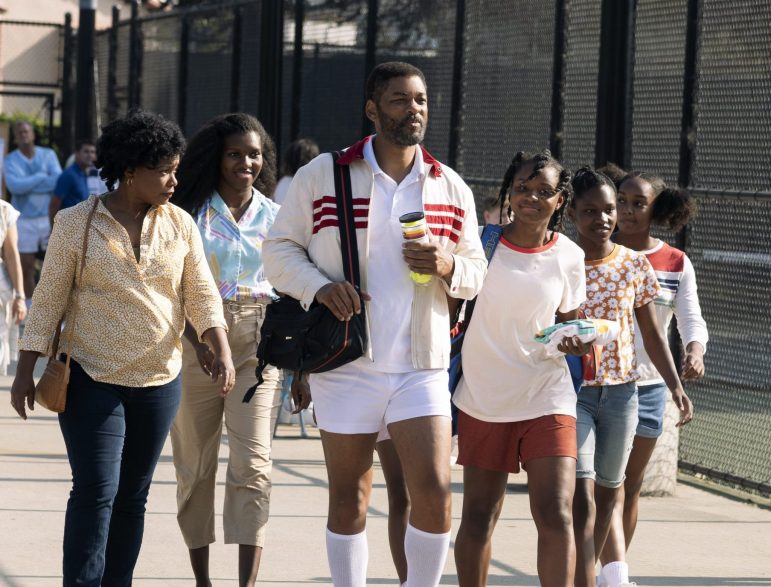 While Will Smith's bravura performance as Richard Williams, the driven coach-dad of tennis superstars Serena and Venus Williams, is attracting a lot of Oscar chatter, another actor equally deserves critical adoration. As determined and protective mom Oracene "Brandy" Williams in "King Richard," multitalented San Francisco native Aunjanue Ellis gives a standout performance, both tough and caring. The film itself comes up with aces whenever director Reinaldo Marcus Green hones in on the racism that the upstart Willams family from Compton encountered on the circuit. The biopic with a difference is now playing in theaters and is also available on HBO Max.
---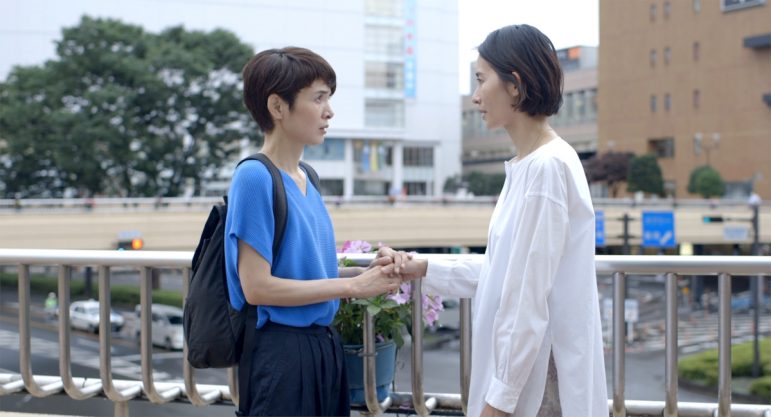 Japanese filmmaker Ryusuke Hamaguchi achieves something extraordinary this year. He has made not one but two great films. Although his "Drive My Car" won't be available to see in the Bay Area until Dec. 10 at the Roxie and the Metreon in San Francisco and on Dec. 14 at the Smith Rafael Film Center, you can watch or rewatch his "Wheel of Fortune and Fantasy," an engrossing triptych that touches on regrets, love, lust, broken relationships and longing.
The tales range from one about a young woman discovering that her friend is now dating her ex to a woman agreeing to entrap a professor. Never are these tales cruel, nor are they manipulative. That certainly applies to the tightrope walk of emotions in the final one as a woman spots a woman on an escalator who looks just like a friend she used to have a crush on. It's a bittersweet story that tags so many emotions in such a short span of time. The Smith Rafael Film Center is currently offering "Wheel of Fortune and Fantasy" on its streaming platform: https://rafaelfilm.cafilm.org/wheel-of-fortune-and-fantasy/.