The City of Piedmont unveiled new signage and sponsor recognition at the Corey Reich Tennis Center on Nov. 14.
A new plaque at the entrance to the courts tells Corey's inspiring story of perseverance in the face of severe illness.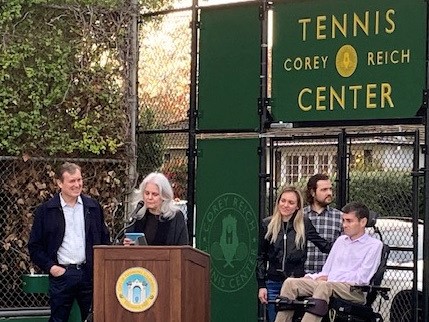 Corey's mother Wendy read a statement from him attesting to the power of remaining involved as an assistant coach for the PHS girls and boys varsity teams, and the love and support of family and friends.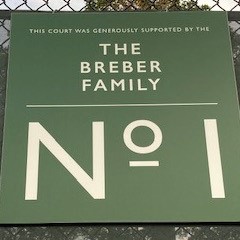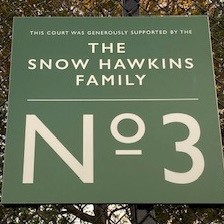 City Manager Sara Lillevand, Mayor Teddy King, and Piedmont Recreational Facilities Organization President Steve Collins all thanked donors and city staff. After the ceremonies at the courts, guests attended a reception at the home of Anja and Chris Hart. The latter is president of the Piedmont Boosters.