Bridgette McEfee reached the finals of the West Alameda County Conference tennis championships, falling to Bishop O'Dowd's Polina Marakhtanova in the Foothill Division championship match.
The Highlander doubles team of Amanda Becker and Audrey Mahany made the semifinals in the Foothill Division.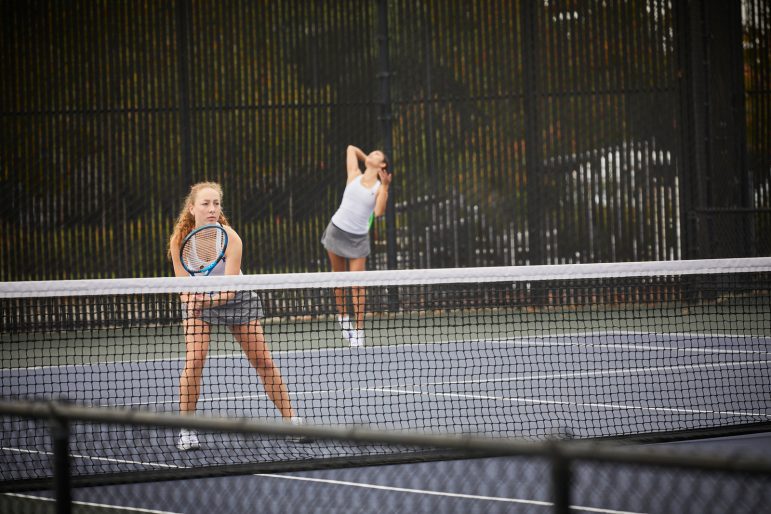 As a team, Piedmont qualified for the North Coast Section Division 2 team playoffs. The Highlanders' first round match at Justin-Siena-Napa scheduled for November 9 was rained out and rescheduled for November 10 at 2 p.m.
McEfee got a bye to the second round at the WACC championships. There, she defeated Alameda's Nisha Johnson, 6-1, 6-2. In the semifinals, she beat Berkeley's Maya Curry.
In the finals, Marakhtanova beat McEfee, 6-0, 6-2.
Becker and Mahany also received a first round bye. They then faced Berkeley's Ariana Alharazy and Elliot Schraag, coming out on top, 7-5, 6-1. In the semifinals, Becker and Mahany fell to Bishop O'Dowd's Piper Bunkers and Maya Mehta, 4-6, 7-5, 6-4.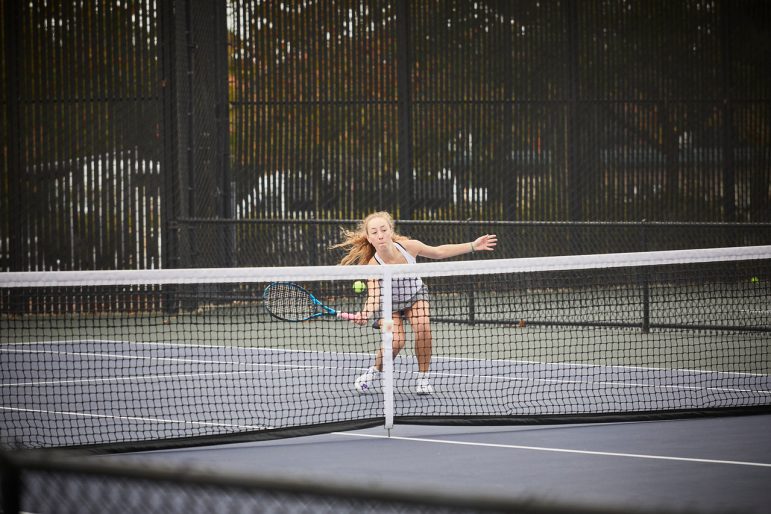 In the third place match, Castro Valley's Marissa Chan and Justine Fong beat the Piedmont duo, 6-1, 6-4.
Piedmont is the fourth seed in the NCS bracket. If the Highlanders defeat Justin-Siena, they will host the winner of the College Prep-Arcata match in the second round. A win there would likely lead to a rematch with WACC champion Bishop O'Dowd, which is the top seed.
Photos by Brian Mahany