Oakland police are investigating a Sunday afternoon homicide near Lake Merritt that happened when a man was shot confronting someone trying to burglarize his car.
Eric Davis, 28, of Oakland, was shot around 3:30 p.m. in the 600 block of Grand Avenue. Police are still looking for the shooter, who fled in his own car.
Davis's death is Oakland 127th homicide this year.
Oakland police believe the shooter was a passenger in a black, 4-door Toyota RAV4. They released a photo of the car on Tuesday. The Toyota may have a rear passenger side window that is missing. Police Chief LeRonne Armstrong said Tuesday that a $10,000 reward is being offered in the case. The police department is not prepared to release other details in the case, including the licence plate of the vehicle sought, Armstrong said. Investigators ask anyone with information about the incident contact the Oakland Police Department's homicide unit at (510) 238-3821.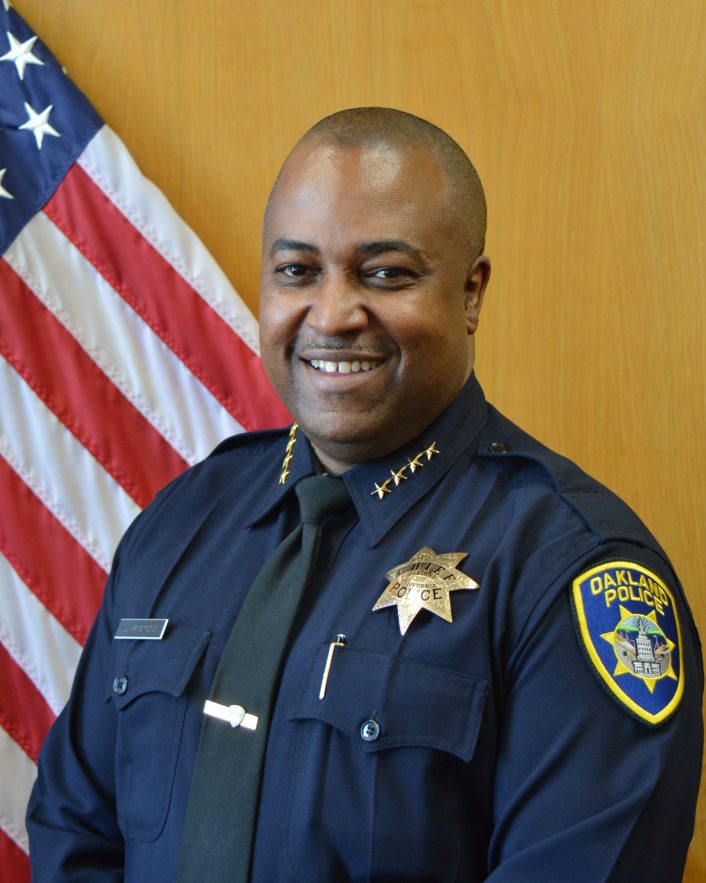 At a Tuesday news conference, police elaborated on the department's plans to add tactical teams to address the recent uptick in violent crime in the city. Armstrong said he will consider hiring lateral transfers to stem the loss of officers on the force in addition to training more officers through the academy. With fewer than 678 officers, Oakland is restricted from collecting a portion of Measure Z funds, unless the City Council approves an exemption to the requirement. Measure Z, a parcel tax approved in 2014 by city voters, provides some funding for other important city services such as fire services and violence prevention. Armstrong said his department has 676 officers currently.
"Our city needs a comprehensive + holistic approach to public safety, and adequate police staffing is part of it," Oakland Mayor Libby Schaaf said on Monday on Twitter.
Armstrong thanked Schaaf for her remarks and for canceling police cuts scheduled for July, amid historic violence in the city.
On Tuesday, Armstrong said current staffing is at its lowest point in years and well below the 740 officers at this time last year. City spokeswoman Karen Boyd said city administrators will be bringing a resolution to the City Council in December to get an exemption to Measure Z requirements. Oakland's police academy will graduate a class in December and those graduates will go on patrol immediately, Armstrong said.
In November, Oakand police made 10 homicide arrests, Armstrong said. Charges have been sought and filed in 44 percent of the homicide cases this year, said Lt. Frederick Shavies, commander of the homicide section.
Last week, a security guard was fatally shot in an attempted armed robbery of a news crew in downtown Oakland. Retired police officer Kevin Nishita provided security for a local news crew Nov. 24, when he was shot during an attempted robbery at about 12:19 p.m. in the 300 block of 14th Street. Nishita was aided by Piedmont resident Bob Tuck and others after the incident. He died of his injuries on Saturday.