The Piedmont High School boys had a successful return to the California Interscholastic Federation championships, taking 11th place in the Division 4 race.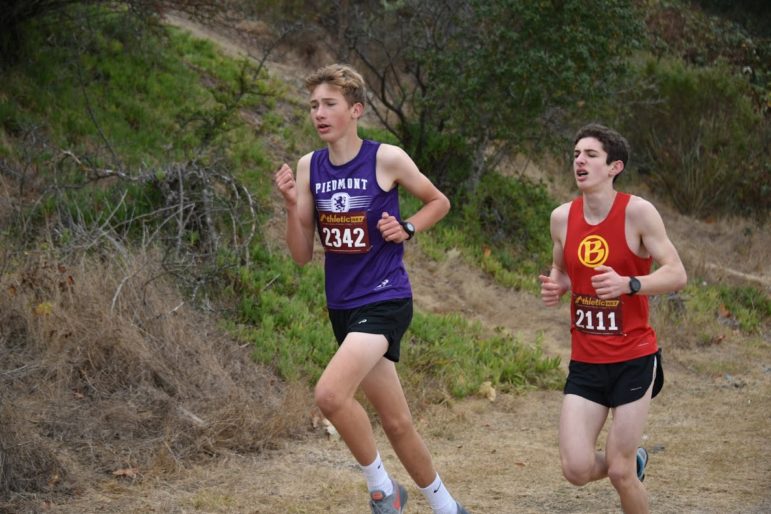 Jack Stein led the way with a 12th-place finish. The senior completed the 3.1-mile course at Woodward Park in Fresno in 15 minutes, 43.4 seconds.
Big Bear senior Max Sannes won the race in 15:00.5 – the ninth-best time of the day. North Coast Section champion Sean Morello of Albany was third in 15:09.9. The Cougars won the team race with 130 points. Piedmont scored 276.
It was the Highlanders' best finish as a team since 2006, when they were sixth in the Division 4 race. Piedmont won the Division 4 team championship in 2005.
Sophomore Christian Taylor was the next Highlander behind Stein, finishing 82nd in 16:52.1. Parker Long, a junior, was 88th in 16:56.1. Sophomore Xander Schulte-Sasse came ins 92nd in 16:59.3. Sophomore Julien Lee placed 107th in 17:13.9 to complete the Piedmont scorers.
Also running were senior Cooper Downing (151st, 18:00.5) and sophomore Miles Antaya (189th, 19:07.6).
All of the Piedmont runners improved on their times from October, when the team ran the same course at an invitational.
The Highlanders were competing as a team at the state meet for the first time since 2017. The team's combined time was the third-fastest at the state meet in school history, according to coach Jeanine Holmlund.
Colin Sahlman of Newbury Park was the fastest runner of the day, winning the Division 1 race in 14:26.5. The top four fastest times were by Newbury Park runners, a tremendous accomplishment.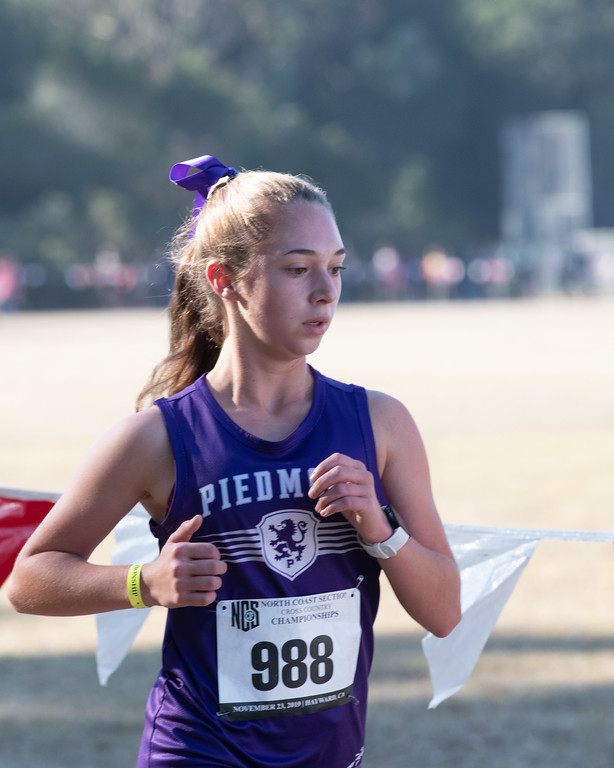 Piedmont's girls team did not qualify for the CIF meet, but two individuals did. Senior Ellie Black came in 17th in 18:44.0. Sophomore Josephine Oesterer finished 62nd in 19:46.1.
Albany senior Sophia Nordenholz had the fastest girls time of the day, winning the Division 4 race in 16:46.0. Acalanes super-sophomore and NCS champion Olivia Williams placed second in Division 4 in 16:56.2.