After a truncated COVID season in the spring of 2021 that yielded only two wins, the Piedmont JV Girls Volleyball team rebounded this fall with a solid season, and charted a path towards a successful future. Coach Mariah Cardenas returned to lead the team to a 7-7 overall record, which included wins over perennial powerhouses like Alameda High School.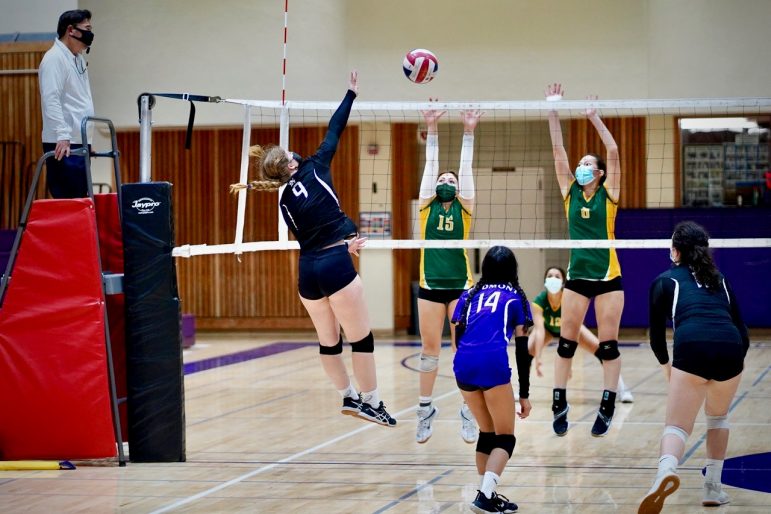 Led on the court by sophomore co-captains Maddy Hill and Beck Peterson, the JV squad coalesced around freshman setter Sophena Tuli. "They showed heart on and off the court, held one another and me accountable, and always encouraged each other even when we were down," said Cardenas. Peterson said that the team formed a small habit of starting slow and dropping their first set, only to have Cardenas plead, "Girls, you're stressing me out, you can do this, you need to win this next set." Then the girls would fire up, come from behind, and take the game.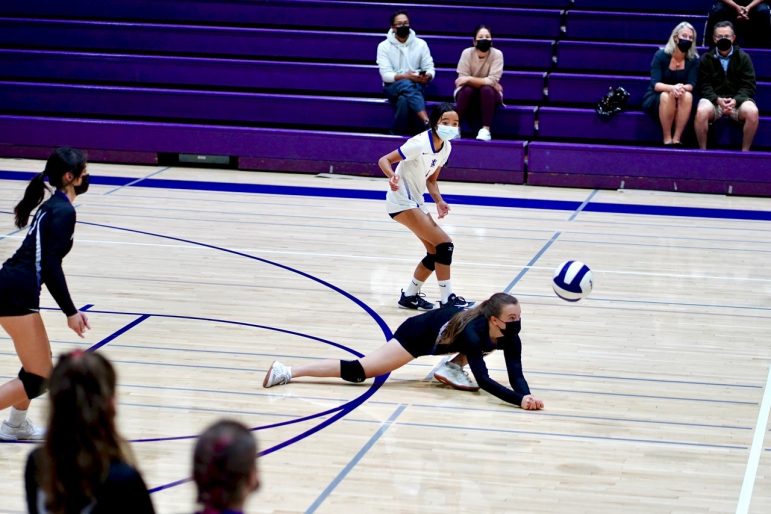 The team also competed outside of league in Stockton, California. Cardenas remarked, "The most memorable moment of the season was our tournament. We weren't able to have all our players there, so I had to put players in positions they had never played before. It was amazing to watch each player thrive in unknown territory."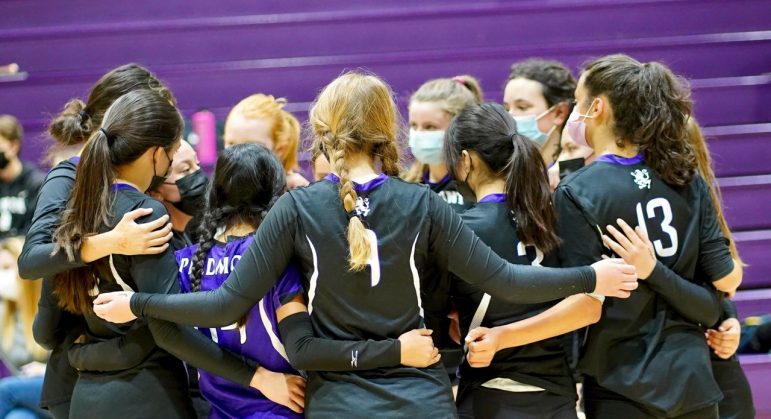 Cardenas recently became engaged and relocated, so the the coaching torch will pass to someone else next season. With a strong freshman PHS team moving up to JV, the program is on firm ground to continue improving in 2022.
Photos by Rob Peterson