The Highlanders saw their season end in the North Coast Section Division 2 quarterfinals, falling at home to College Prep School on November 11, 4-3.
The Cougars swept the singles matches to pull out the victory. Three of the matches went to three sets.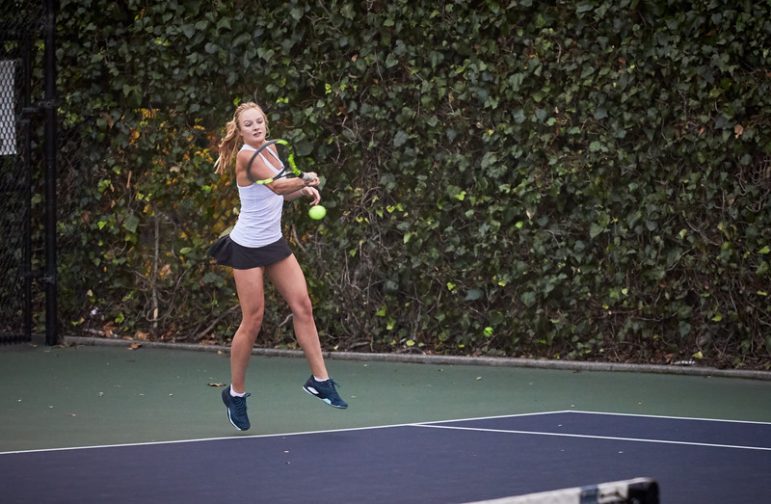 College Prep's Nato Yeung defeated Bridgette McEfee at No. 1 singles, 7-6 (4), 1-6, 6-4. Sonam Manghani beat Anne Jumper in No. 2 singles in the closest match of the afternoon, 5-7, 7-5, 6-3. Angela Wang won the No. 3 match over Michaela Bini in another close match, 3-6, 7-6 (5), 6-3. Natalie Goldberg beat Anika Gilliland at No. 4, 6-2, 6-1.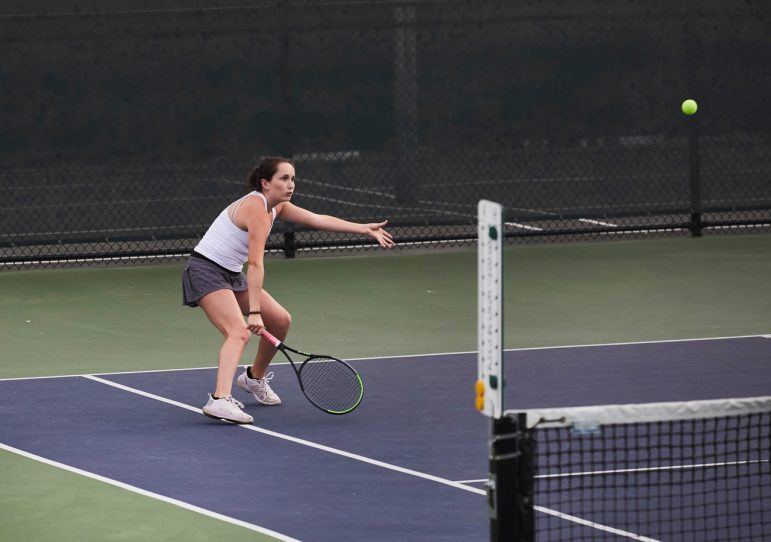 In doubles, Amanda Becker and Audrey Mahany beat Kalia Lai and Claire Beamer at No. 1, 6-0, 7-5. Mara LaForte and Audrey Frankel downed Adele Beamer and Olivia Harris at No. 2, 6-2, 6-4. At No. 3, it was Cecilia DeFazio and Emma Eisman beating Julia Liu and Leah Luchansky, 7-5, 6-0.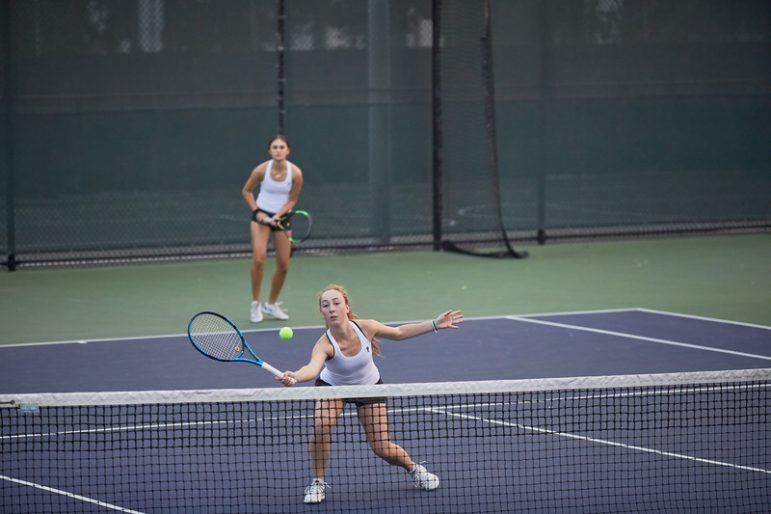 The day before, the Highlanders defeated Justin-Siena-Napa on the road in the first round, 5-2. The match had been scheduled for November 9 but was delayed a day due to rain.
Photos by Brian Mahany