A local production of "The Book of Will" is closing its curtains at the end of this weekend, but residents still have three opportunities to catch the play at the Lohman Theatre at Foothill College in Los Altos Hills.
And the director, Bruce McLeod, says it's a must-go, calling it an "unabashed ode to the magic of theater" and a mecca for thespians.
The award-winning play written by Lauren Gunderson in 2018 explores what the world would've looked like without William Shakespeare's legacy as 17th century actors John Heminges and Henry Condell go on a journey to collect and preserve Shakespeare's writings. The story is based on two of Shakespeare's real-life friends who worked to publish his plays after his death.
But McLeod says "The Book of Will" is also about so much more than just Shakespeare.
"If you get Shakespeare and like Shakespeare, there are a lot of jokes in the play you will appreciate," McLeod says. "But I wouldn't call it a Shakespeare play, or even a play about him."
He describes "The Book of Will" as a play that encapsulates the passion of all those involved in theater — including the audience.
"It speaks to why we do theater," McLeod says. "How it generates emotions in people and helps us think about times in our life that we don't necessarily know how to approach."
This is why he says he picked this play as we emerge from months of intense lockdowns and social isolation, especially as many are all still trying to navigate and heal from a global pandemic.
McLeod says that best happens in a community setting, where people can share and bond over their experiences. The theater is a wonderful way to do exactly that, he says.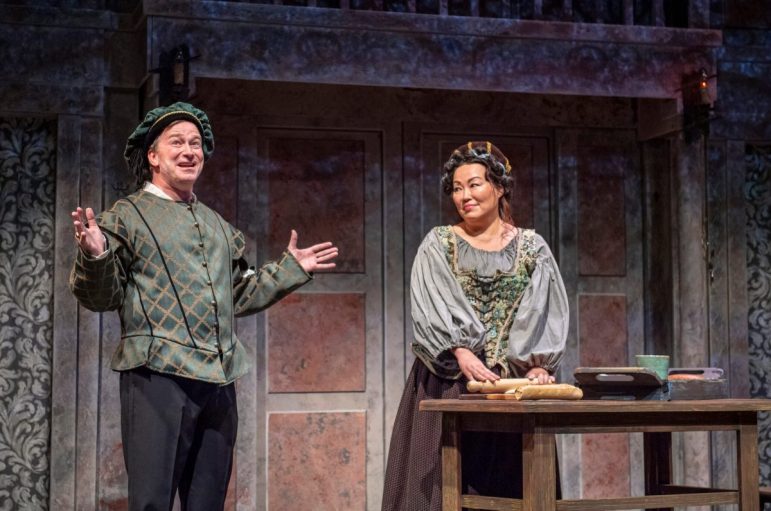 And coming to watch "The Book of Will" at Foothill College also gives residents an opportunity to watch the renowned play that many may not otherwise have — and at a very affordable price.
"This is … by no means a professional production. It is, however, a pretty good production, and it tells the story and allows people to see the play who otherwise might not," the director says.
McLeod continues that he altered some of the jokes and scenes in the play to make it relate to the current moment but did not make any major changes.
"We want to hopefully get audience members out of that anxious feeling from COVID and into something that's a little more joyous and fun," McLeod says. "But you can't get there if you don't recognize where people are and where the society is at the time."
McLeod's fingerprints can be found all over the production. He assembled the cast of notable local actors ranging from different ages and experiences and serves as the production manager and technical director.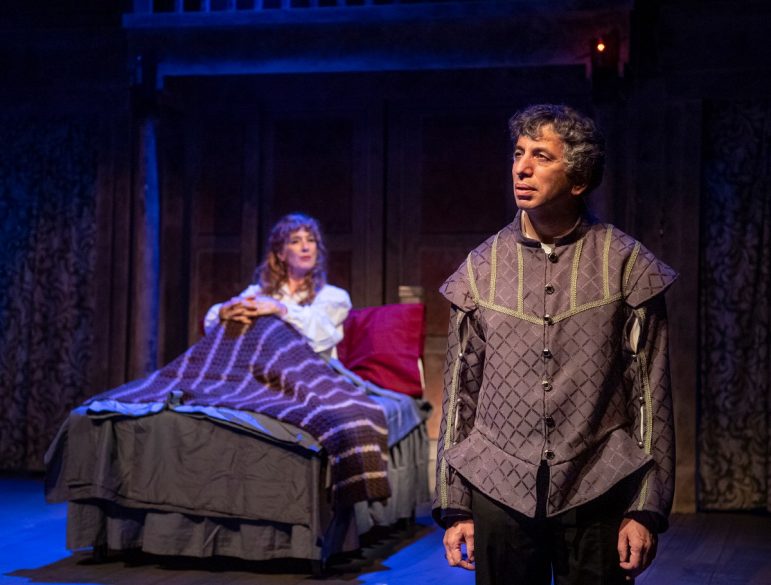 He joined the Foothill College Theatre Arts department in 2007, bringing in a wealth of knowledge and experience from his time working in the Oregon Shakespeare Festival in Ashland, Oregon; West Bay Opera in Palo Alto; and Magic Theatre in San Francisco.
McLeod was also the first technical director and production manager for TheatreWorks Silicon Valley, where he received a Theatre Bay Area nomination for his scenic design for a 2014 production of the 1980 musical "Marry Me a Little," conceived by Craig Lucas and Norman René, with music and lyrics by Stephen Sondheim.
He says his goal in any production is to make the audience feel something and to make them happy and laugh — especially after 18 months of essentially no theater.
Still the impacts of COVID linger in the theater, McLeod says. The audience is required to be vaxxed and masked, and performers, who are unmasked, are required to maintain a 6-foot distance from attendees.
McLeod says it changes how he typically directs shows, as he often blurs the line between stage and audience seats.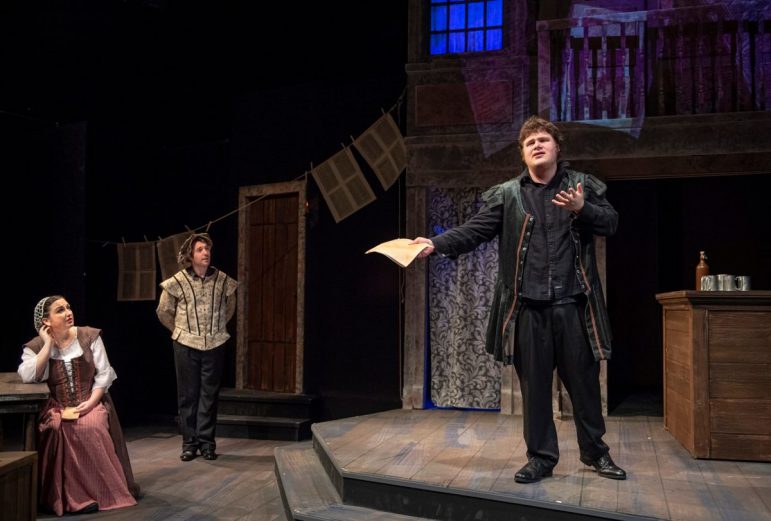 "I don't have anybody, you know, venturing up into the aisles to talk to the audience or be part of the audience or anything like that, but it's great to be back in the theater and the audiences have shown that," he says.
And each week has gotten better as actors have gotten more comfortable performing and interacting with audience members from the stage.
"So, this weekend should be the best one yet," McLeod says. "Laughter and an experience, the highs and lows of emotion — that is really our goal."
Friday and Saturday shows start at 8 p.m. and Sunday's show starts at 2 p.m. Tickets cost $25 regular, $15 student, $10 youth under 15 and can be purchased at foothill.edu/theatre or by phone at (650) 949-7360.
McLeod also notes that the show has been recording and may be posted online later. If it is, information about that can be found at foothill.edu/theatre.