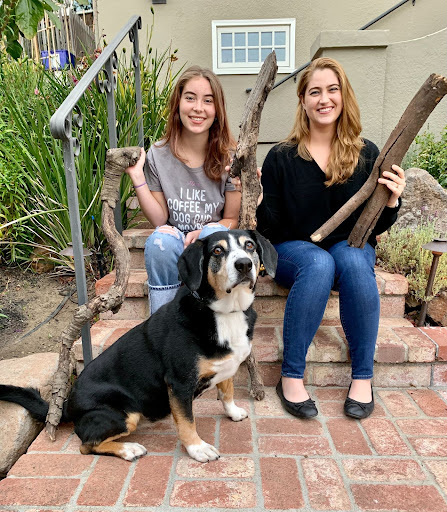 Family: Brad Kraetzer, Andrea Hackett, and daughters Sutter and Caroline
Pet: Ursi
Age: Nearly 9 (November birthday)
Breed: Entlebucher Mountain Dog
Adoption story: Ursi hails from Utah. Brad flew out, met her litter mates, and brought her home in a cat carrier when she was about 2 months old. Entlebuchers come from Switzerland, so we named her after Ursula Andress, the famous Swiss model and actor who was the first Bond girl, in the Dr. No film.
Likes: She is a herder by nature, so likes to corral the family unit. On our walks, she likes to find the largest tree branches possible and proudly march for miles carrying her trophy.
Dislikes: Being interrupted during our walks when I stop to talk with a friend. She'll look me in the eye and bark until we move on.
Interesting facts: She's related to the Bernese Mountain dog, but many people guess her breed to be a beagle.
Anything else? Over the years, Ursi has introduced me to many people I would not have met were it not for her outgoing nature. She's a very loyal, smart, high-energy dog who brings smiles to faces of strangers everyday.