Family: Zoa, Matt, Lila, Sadie, and Sam Town
Pet: Q
Age: 3 years
Breed: English Cream Golden Retriever
Adoption story: Our oldest daughter wrote her 6th grade persuasive essay on why we should get a dog. She was (and continues to be) very persuasive.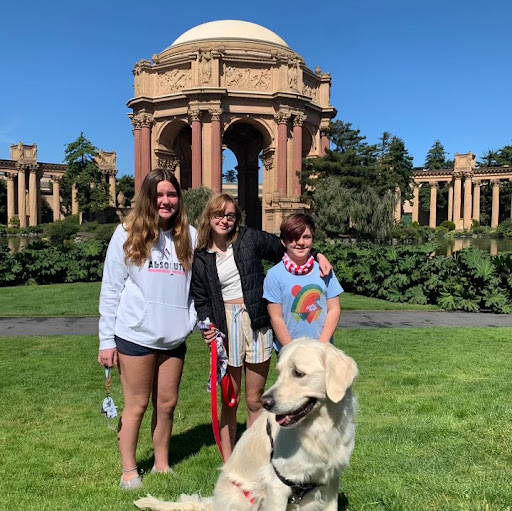 Likes: Playing with any other 4-legged friends, sitting anywhere near the table during dinner time for scraps, his two "sister" cats, shadows, and long walks on the beach. 
Dislikes: Baths, squirrels, the ocean, loud noises, laundry baskets, and mean dogs.
Interesting facts: He's named after Q from James Bond. His predecessor was named Money Penny. He also trots like a show horse.
Anything else? Q's favorite artist is Harry Styles.