Walk for Wellness 2021, the PUSD Wellness Center's largest fundraiser of the year, attracted over 400 entrants who walked more than 1,700 miles collectively and raised more than $50,000 for the Wellness Center during the week of Sept. 20.
The event was organized by the Wellness Center Support Committee, a group of parent volunteers committed to fundraising on behalf of the Wellness Center. "We're thrilled with the success of Walk for Wellness," said event co-chair KeriAnne Hohener. "All aspects of the event— the number of participants, the miles logged, the money raised — exceeded our expectations."
Walk for Wellness 2021 was an inclusive, accessible, and fun event open to the entire Piedmont community. Participants received access to seven maps detailing various walks around town and picked up a bag of goodies — including a Walk for Wellness visor, mask, Clif bars, Ocho chocolates, and coconut water from Harmless Harvest — at the Harvest Festival on Sunday, Sept. 19. Fruit donated by Mulberry's Market and Village Market was also included.
During the week of Sept. 20 walkers (and runners) were able to log mileage from their walks online, share their favorite walks with other participants, and post photos on social media. PHS parent Cindy Lee Gong logged an amazing 90.7 miles, followed closely by last year's frontrunner Maria Carson Breber with 82.6. Four additional walkers logged over 50 miles each: Jon Malan (78.2), Amber Brumfiel (60), Teebie Saunders (53.49), and Lisa Lomenzo (51.73).
Beach parent Jason Lee said his children Roland and Mia loved participating. "The kids really enjoyed the historical walk and had fun imagining the old buildings and sites as they were a hundred plus years ago!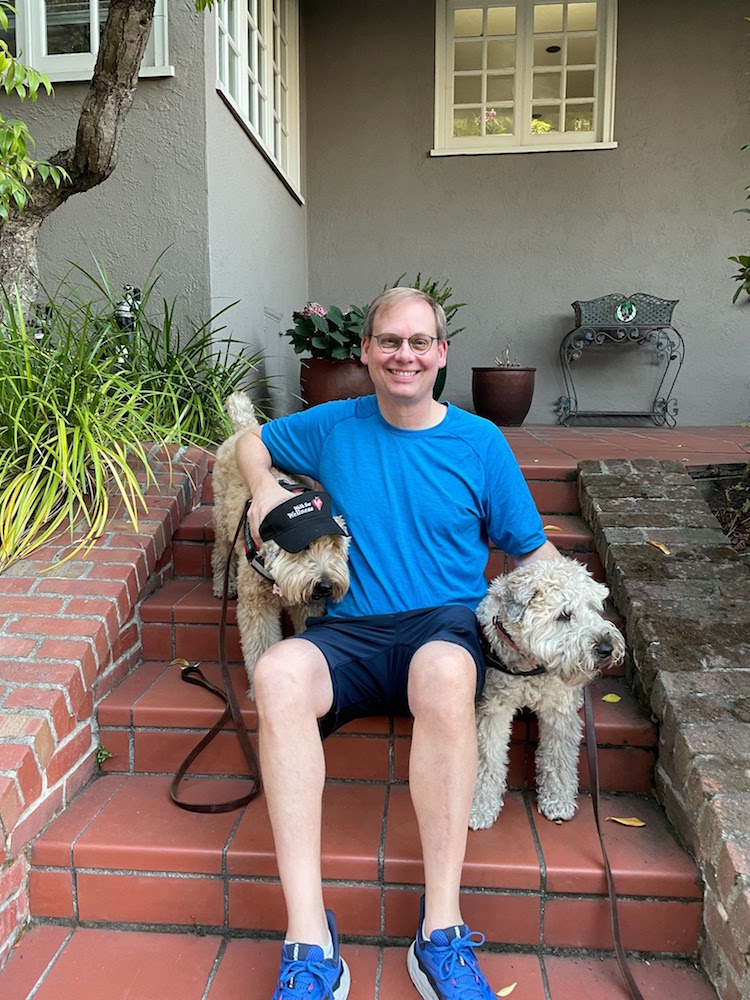 Dr. Alisa Crovetti and Dr. Sari Sanghvi, the clinical supervisors of the Wellness Center, are grateful that the Piedmont community understands the need for counseling services at the secondary school level. 
"We are thrilled with the community's support of the Wellness Center and want to express our deep appreciation to our Parent Support Committee and everyone who participated in the event. The community has shown that it values the mental health of our students, which is such a priority, particularly this year with our return to in-person learning."
The Wellness Center Support Committee is already thinking about Walk for Wellness 2022. "The enthusiasm for this year's event was incredible! I think it is safe to say Walk for Wellness has become an annual event for the Piedmont community," said event co-chair Nicki Gilbert.
The Walk for Wellness Committee is grateful to the more than 40 Piedmont families who sponsored the event, and to the following corporate and in-kind sponsors: Ace Hardware, Anian & Adrienne, Bay Design & Build, Berkeley Orinda Orthodontics, Clif Bar, The Cooper Group, East Bay Pediatrics, The Grubb Co., Hillside View Orthodontics, Harmless Harvest, Jeff George Landscape Architecture, Jim Gardner Construction, Machaon Diagnostics, Mulberry's Market, Nia Impact Capital, Niantic, OCHO Candy, Piedmont Parents Network, Sarah Abel & Julie Gardner, and Village Market.
The PUSD Wellness Center provides confidential, free on-campus counseling to Piedmont High School, Millennium High School, and Piedmont Middle School students. The Wellness Center helps students manage common emotional and social challenges of middle and high school including stress, depression, grief, family or friendship conflicts, and substance use concerns. Approximately one third of high school and one quarter of middle school students receive counseling at the Wellness Center each year. To support the Wellness Center at any time, please visit www.piedmontstore.org.