Parties celebrating new community members, major donors, and PUSD alumni bring together the Piedmont community to support the Giving Campaign.
Three recent events hosted by the Piedmont Education Foundation's Giving Campaign demonstrate the depth and breadth of support for our schools here in Piedmont.
On September 20, the Piedmont Education Foundation's Giving Campaign hosted a gathering outside of Piedmont Community Hall to welcome new families to town.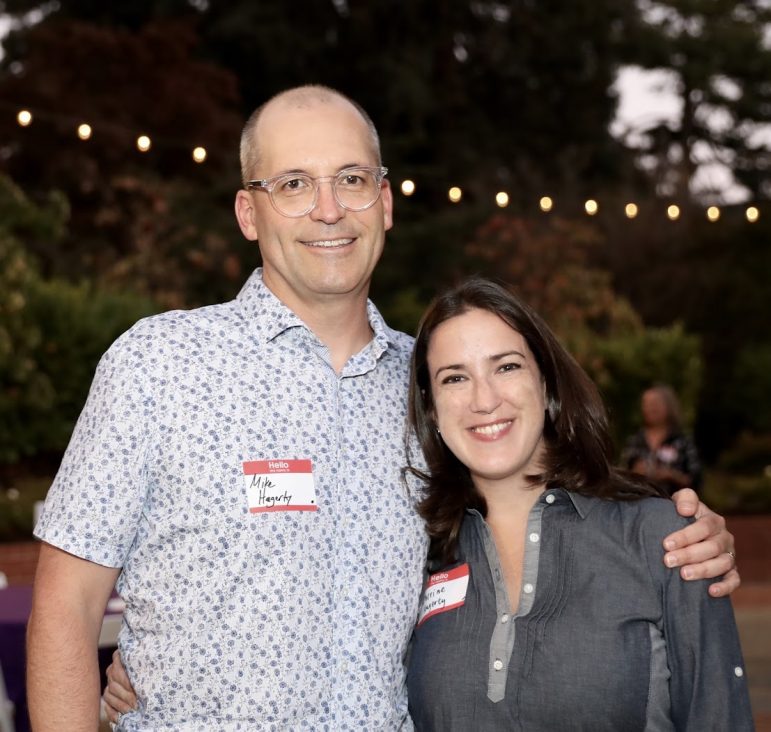 Giving Campaign donor Xenia Meyer moved here with her family a year and a half ago. "The community here is so welcoming to newcomers," she says. "And I've been so impressed with the cohesiveness of the community and the focus on supporting our schools. The whole ethos of 'it takes a village' is something I really feel here."
A week later, on September 29, a gathering was hosted by Cortney and Ben Allen in their lovely yard on Sheridan Avenue to celebrate the families providing significant levels of support for Piedmont's schools. "It was a beautiful night with a wonderful group of community members," said hostess Cortney Allen. "It was so nice to gather in person and have great conversation with parents who I have known and also parents who I was happy to get to know for the first time," she says. "And they are all committed to supporting an excellent education for their kids."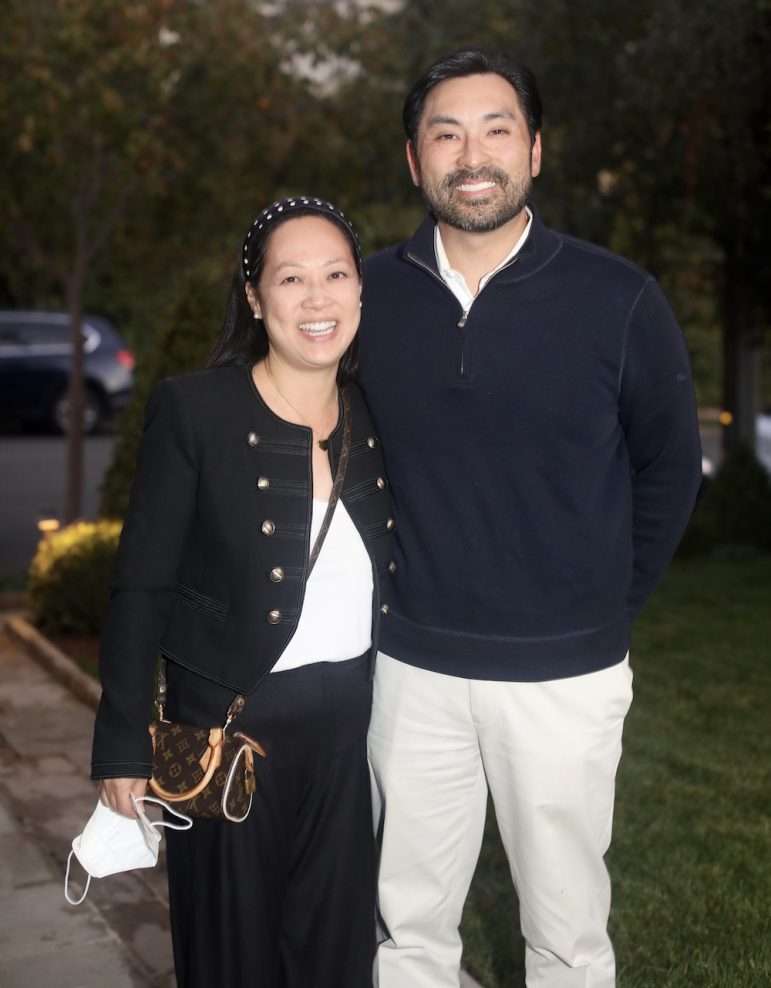 Attendee and Giving Campaign supporter Sasha Bainer echoes that sentiment: "We support the Giving Campaign because we want the very best educational opportunities for our children and the community of families attending Piedmont schools," she says. "We know that federal and local funding doesn't provide enough to cover the actual cost of the education we have come to know in Piedmont," Bainer continues. "And we give because we are part of a community we believe in, and we want to support the tradition of giving that has supported our schools."
And on Thursday, October 7th, at the beautiful home of Alicia Gruber Kalamas and Jim Kalamas on Bellevue Avenue, more than 80 PUSD alumni gathered at a party, hosted by PEF's newly formed Alumni Committee on behalf of the Giving Campaign. While reconnecting, guests enjoyed beautiful foggy views of the bay area and were given a Giving Campaign update by co-chairs Christine Wente von Metzsch and Colleen Allan.
Over 400 Piedmont residents are alumni of PUSD who have returned to raise their own families here in Piedmont. That impressive number speaks to the strength of Piedmont's commitment to education and the special community that we are all part of. As part of the host committee, Amelie Kappes was pleased with the turnout. "It was a very successful inaugural event and we look forward to building on its momentum." Kappes and the committee are looking forward to growing engagement among PUSD alumni to work together on civic projects, fund the schools, and stay connected.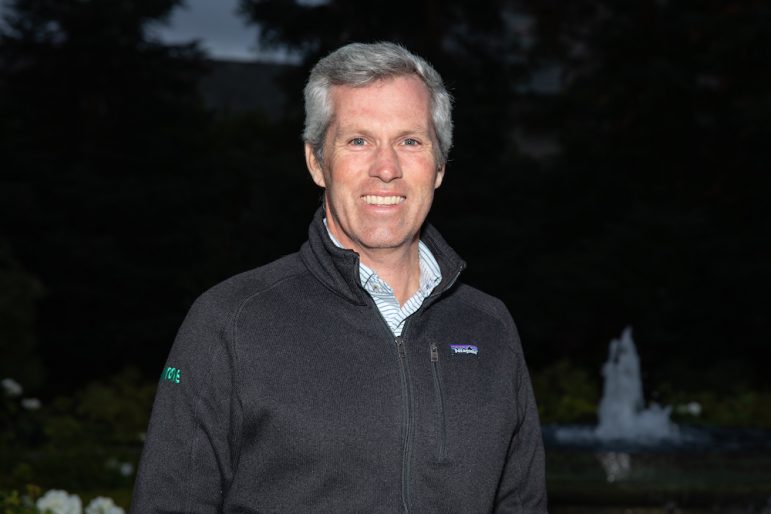 With a total of $1.4 million raised thus far, the Giving Campaign is almost halfway to this year's goal of raising $3 million to support our children and our schools. With the Piedmont Education Foundation board at 100% participation and a successful matching challenge that raised a total of $400,000, the campaign is off to a solid start.
There are several different ways that community members can contribute to the Giving Campaign. PEF accepts pledges with monthly payments, either by credit card or through online bill pay, as well as gifts of stock and from Donor Advised Funds. PEF's tax ID is 94-6426176, checks can be made payable to Piedmont Education Foundation and sent to 401 Highland Ave., and credit card contributions can be made online or by phone at 510-653-1816.
The funds raised by the Giving Campaign will help close the gap between what our schools receive from state, federal, and local taxes and what it costs to provide an excellent education to our students. The gap is approximately $2,140 per PUSD student. Covering that gap will help preserve small class sizes, elective and AP classes, music and art programs, librarians, our counselors, class aides, and other specialists – all things that keep our schools strong.
And that strength continues to draw families to this community. "We moved here for the strength of the schools, and that's due in large part to the Piedmont Education Foundation and the Giving Campaign," says Xenia Meyer. "We live in a really special place where all our schools are supported, and we're part of a community that wants to see all kids in Piedmont thrive."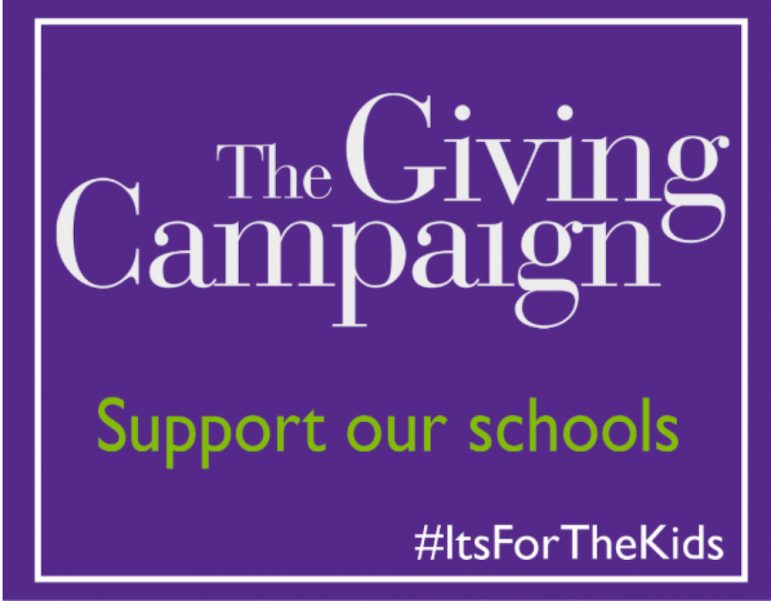 To learn more about the Giving Campaign and to make a donation, visit PiedmontEdFoundation.org/donate.