After a quiet week, Piedmont's COVID numbers ticked up from 276 to 280 per the Alameda County COVID-19 dashboard on October 29: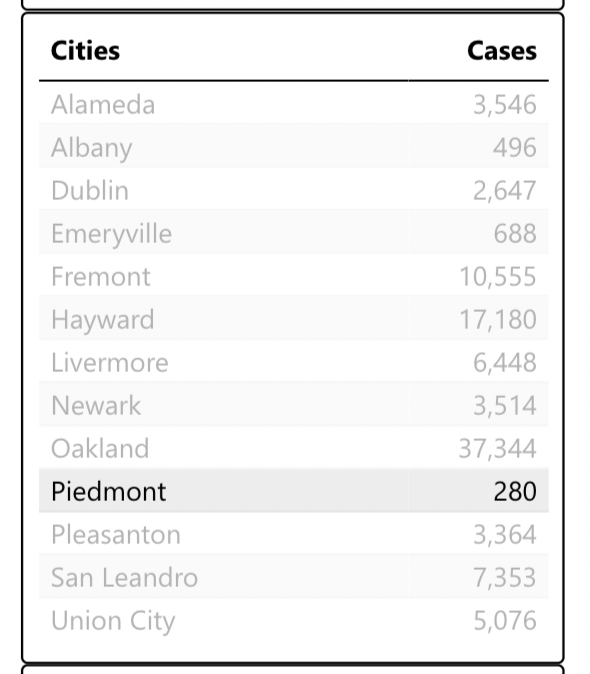 PUSD's dashboard reflected two student cases from the prior week of Oct. 16: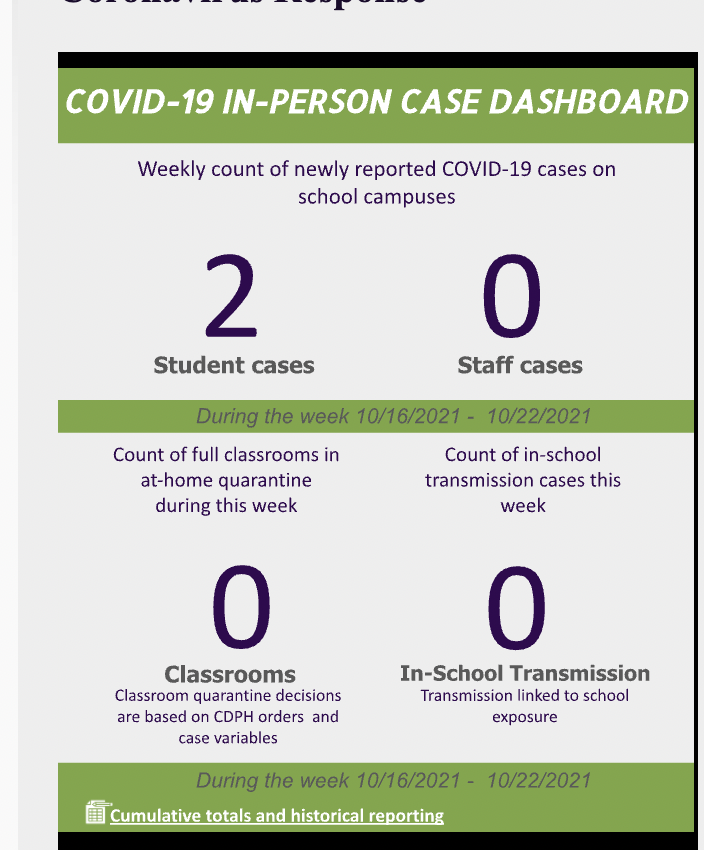 Although some students and staff have tested positive for COVID since the beginning of the school year, Piedmont has so far avoided any outbreaks or major in-school transmission. On Friday, Berkeleyside reported an outbreak at Berkeley High School associated with one of its sports team.
Citing low case rates in Alameda County, Superintendent Randy Booker sent a notice to families on Thursday lifting the outdoor mask policy starting Nov. 1 for students, staff, visitors, volunteers, consultants, and contractors who are able to provide proof of vaccination against COVID-19.
Also on Friday, the FDA authorized the Pfizer COVID-19 vaccine for children age 5 to 11, a much-anticipated move that paves the way for a recommendation by the CDC, expected next week.
The CDC published a report Friday that showed how COVID-19 vaccines were 5.49 times more effective in preventing infection from the virus than natural immunity derived from a previous infection.
Alameda County's vaccination rate for eligible residents stands at over 84% and Piedmont's vaccination rate remains exceptionally high at over 97%: