Piedmont High School's boys cross country team won the Small School Division at the Rough Rider Invitational on October 16 in Fresno.
The invitational uses the same course as next month's California Interscholastic Federation championships.
The Highlanders' boys team is looking to do well at the state meet. Piedmont scored 60 points at the Rough Rider, outdistancing Oakdale (74) and Menlo School (77). Twenty-five schools from all over California competed in the Small School Division.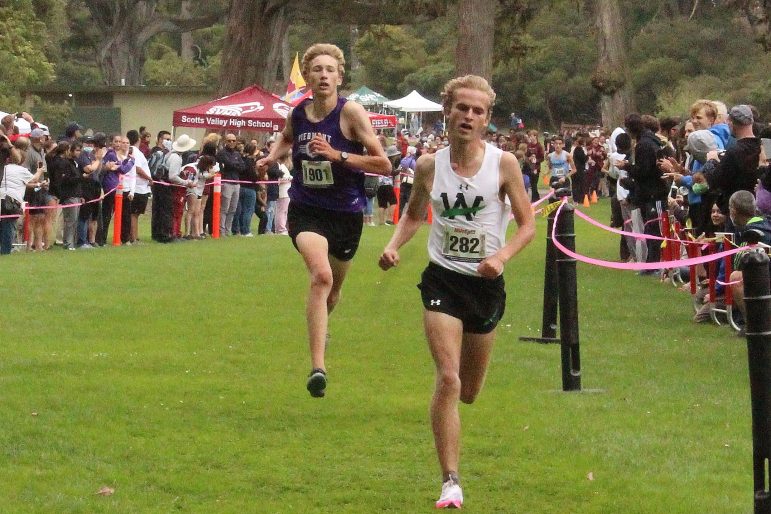 Jack Stein led the way, finishing sixth on the 5,000-meter course in 16 minutes, 40.2 seconds.
Oakdale's Caleb Cavanaugh and Dax Daley went 1-2 in 16:11.0 and 16:23.1, respectively.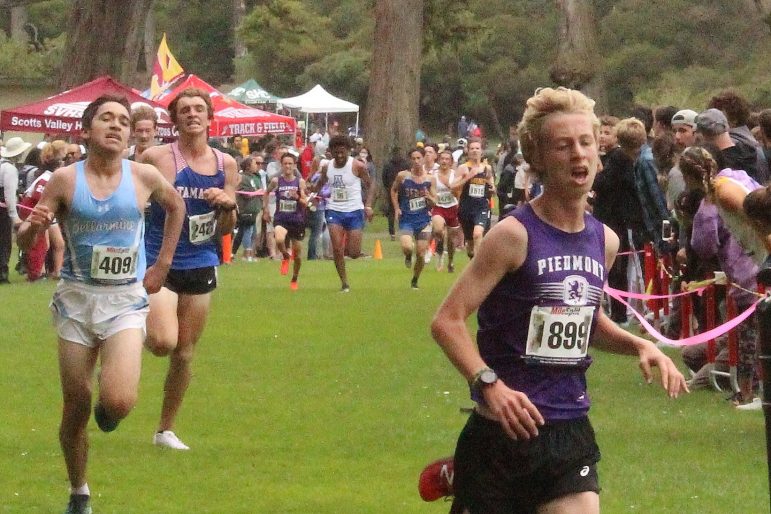 The Highlanders were able to overcome those performances to win the team title. Xander Schulte-Sasse was 11th overall in 17:03.7. Parker Long finished 16th (17:23.1), Cooper Downing 18th 17:26.7, and Christian Taylor 20th (17:29.8).
Oakdale's fourth and fifth runners finished behind Taylor. Menlo School's fifth runner was 35th overall.
Piedmont's girls team took sixth in the Small School Division with 153 points. Bishop Amat-La Puente edged Miramonte for first place, 57-58. The team championship came down to a battle of fifth runners, with Bishop Amat's Micaela Stockton (20:40.2) beating Miarmonte's Emma Wirz (20:43.8) for 21st place overall.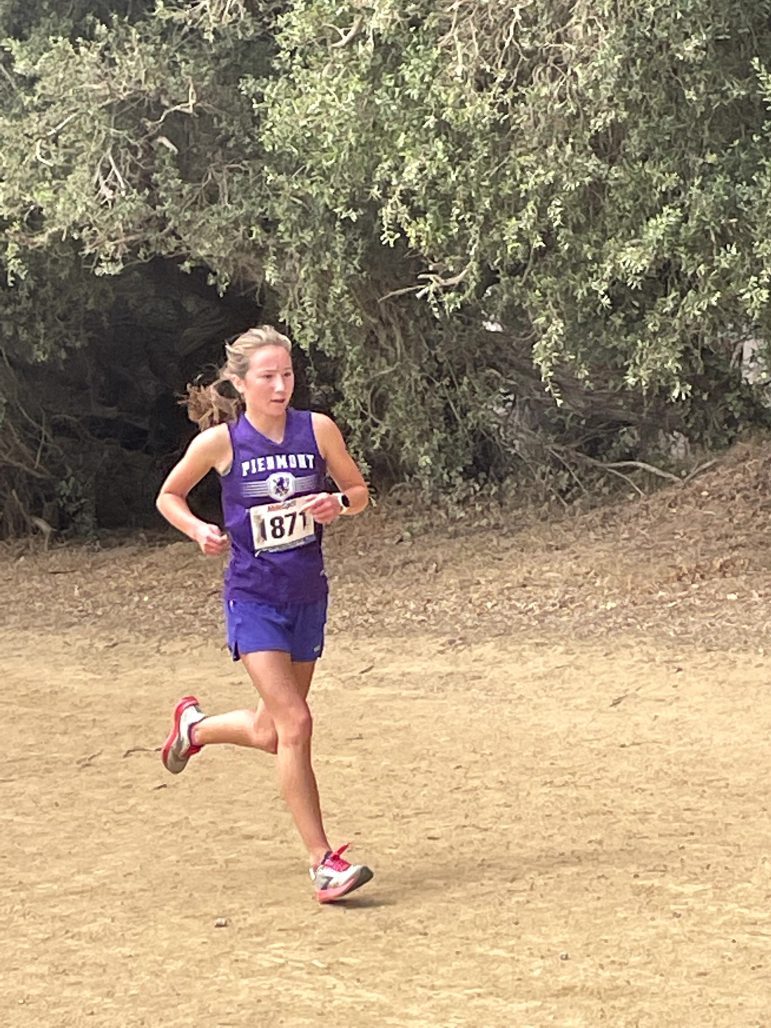 Josephine Oesterer was Piedmont's highest finisher, taking 11th overall in 20:08.5. Jamie Schwarz was 23rd in 20:46.9. Mara Lovric was 52nd in 22:36.8. Molly McWeeny was 54th in 22:41.3, with Violet Lemley 59th in 22:48.9.
With the regular season wrapping up soon, the Highlanders are looking good for November. The West Alameda County Conference meet is scheduled for Hayward High on November 6. Next comes the North Coast Section championships on the same course on November 20. The CIF championships will be held on November 27.