The Highlanders won their first match of the West Alameda County Conference season on October 7, defeating visiting San Leandro, 24-26, 25-15, 25-23, 26-24.
"Yes, very nice to get a league win, nice to get a win, it felt really good," Highlanders coach Leslie Blakely said. "We needed that for sure."
Said Sadie Town, who was one of the standouts in the match, "It was super-exciting. I think our energy was really top-notch and the crowd is great."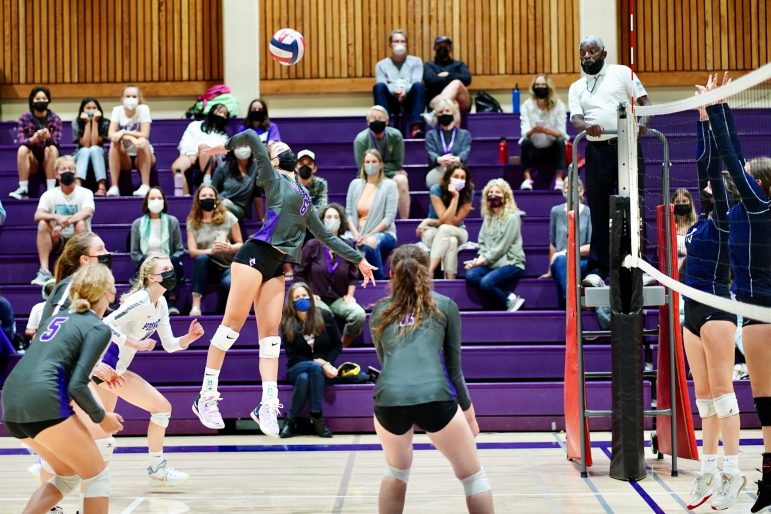 Piedmont is now 1-5 in WACC play. Several of those matches were razor-thin losses, including the Highlanders' first meeting with the Pirates, which went to five sets before San Leandro pulled it out.
"I think it's just working together as a team," Town said. "Last year was super-hard because of COVID. I think now, we're really bonding as a team. We're kind of getting to know each other more as players."
Town stepped up, joining teammates Shelby Cavanaugh and Ruby Shaffer as a key part of the offense. She finished off several key points and had 11 kills.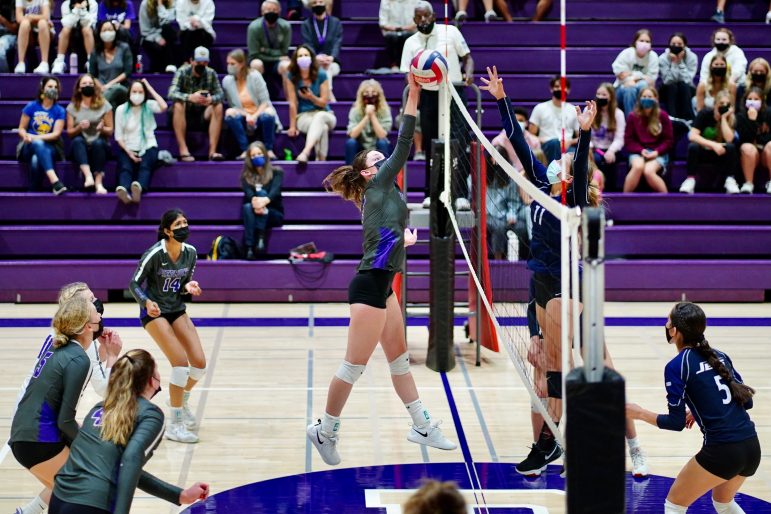 "I said last year when she (Sadie) was a freshman on varsity that she is the future of our program," Blakely said. "I truly mean that. When Sadie steps up, when Sadie is on, she's on. She plays all the way around, she's a great defender, she puts the ball away."
"She's that player who is going to give you everything that she has. We have to have more than Shelby and Ruby taking the load. That was a key part. We could put the ball in every location to be able to get a kill instead of it being pushed all the way to one side. It was huge for us for her to be aggressive like that."
The Highlanders dropped the first set 24-26, and in that moment, it appeared similar to so many sets in WACC play. Piedmont opened a 21-16 lead late in the set. But a Lauren Nguyen kill sparked a 10-3 run to close the set for San Leandro. An ace by Ryan Bauer finished it off.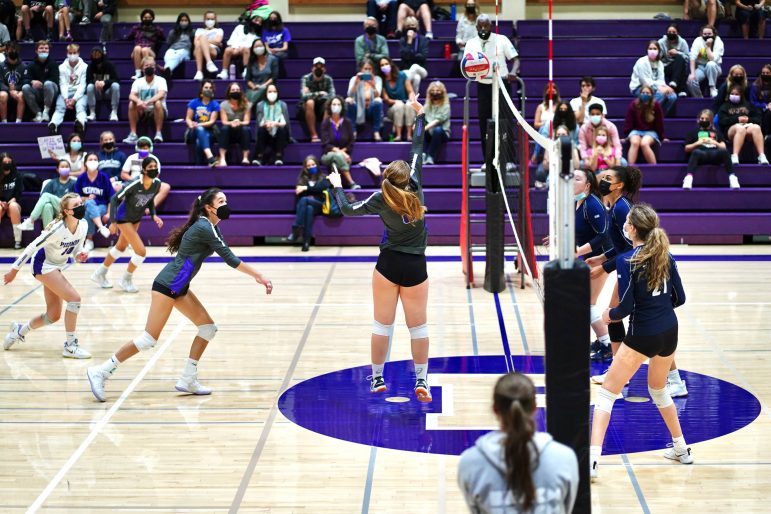 Piedmont responded with one of its better sets in league play. Cavanaugh had three consecutive kills to help build a 13-9 lead. The Highlanders went on a seven-point run during Eden Lorin's serve with Shaffer and Ari Talwatte recording kills during the run.
In set three, the Pirates took an early 8-4 lead and held a 16-12 advantage. Piedmont finally took the lead during Town's serve, punctuated by an ace that made it 20-18. The scored was tied 23-23 when Town bumped to Bauer Peterson, who set to Talwatte for the go-ahead point. San Leandro's Sierra McRae then missed on a kill attempt to clinch the set for Piedmont.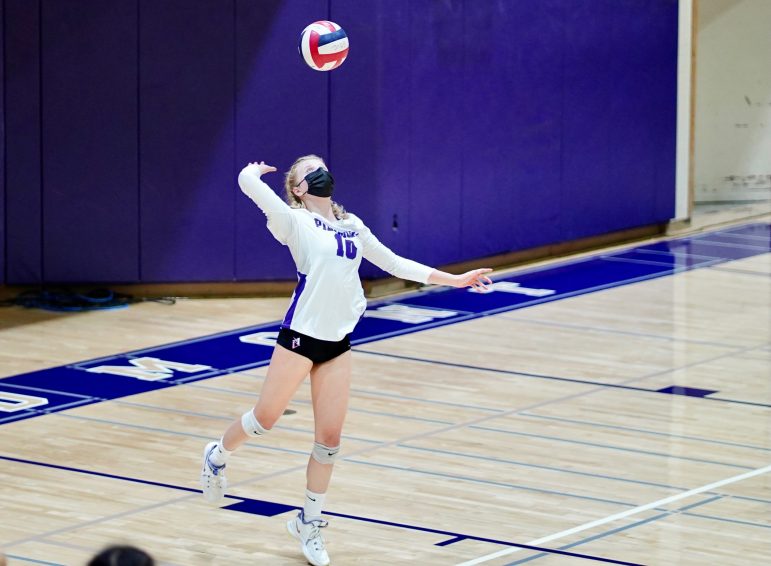 Piedmont raced to an 8-2 lead in the final set, during which neither team could mount a run for a long stretch. A Cavanaugh kill made it 20-15, but soon a Bauer block of a Cavanaugh kill attempt pulled the Pirates closer at 21-19.
Town had the key kill to break a 24-24 tie. Cavanaugh and Bree DeYoung then blocked Nguyen for the match-clinching point.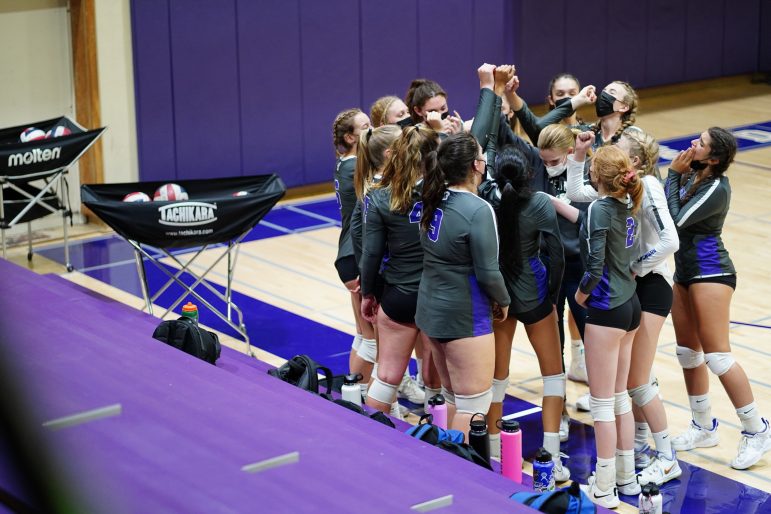 "We have to play our game," Blakely said. "We have to do a pass, set, kill the ball. They really took that on, they really played their game. They played amazing defense and really put the ball away when we could. I was really proud of how they played and turned it around from the first set."