The Highlanders won three matches over two weeks, defeating Encinal, Arroyo, and Alameda in West Alameda County Conference play.
On October 7, the Highlanders outlasted a tough Alameda team at Alameda, 4-3. The Hornets took the top three singles matches, while Piedmont swept the doubles and won the No. 4 singles match.
Amanda Becker and Audrey Mahany defeated Alameda's Vankhanh Hoang and Angeline Li in No. 1 doubles, 6-1, 6-1. Mara LaForte and Audrey Frankel won the the No. 2 doubles over Adia Jallali and Nisha Johnson, 6-3, 6-3. Piedmont's Cecilia DeFazio and Emma Eisemon won the No. 3 doubles match over Andrea Dao and Sara Jallali, 7-6 (3), 6-2.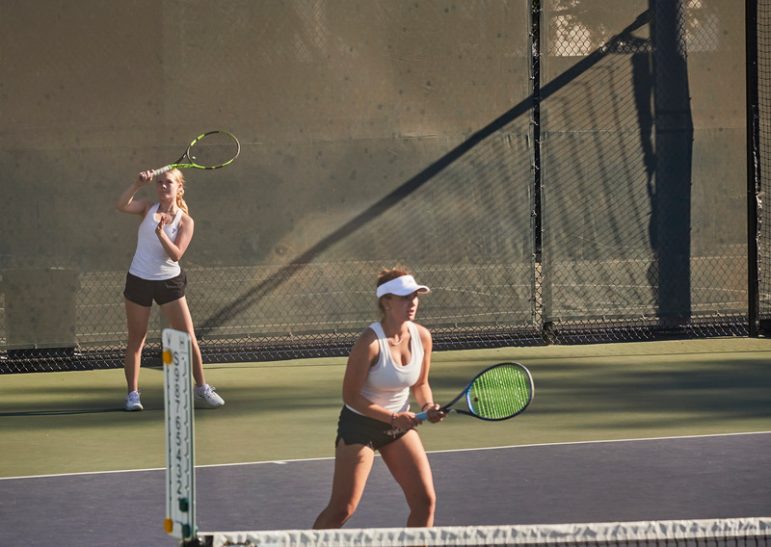 Anika Gilliland beat Michelle Huang in No. 4 singles, 7-6 (7), 7-5.
Alameda got tight wins in two matches. Olivia Willard beat Anne Jumper in No. 2 singles, 4-6, 6-2, 6-2. Ashley Tan squeaked out a win over Michaela Bini at No. 3 singles, 6-7 (8), 6-2, 10-8.
Alameda had beaten Piedmont 6-1 in September, so the match was a bit of redemption for the Highlanders.
"This time, our doubles teams were sharp," Piedmont coach Jim Landes said. "We had to pull out all of the stops for this match."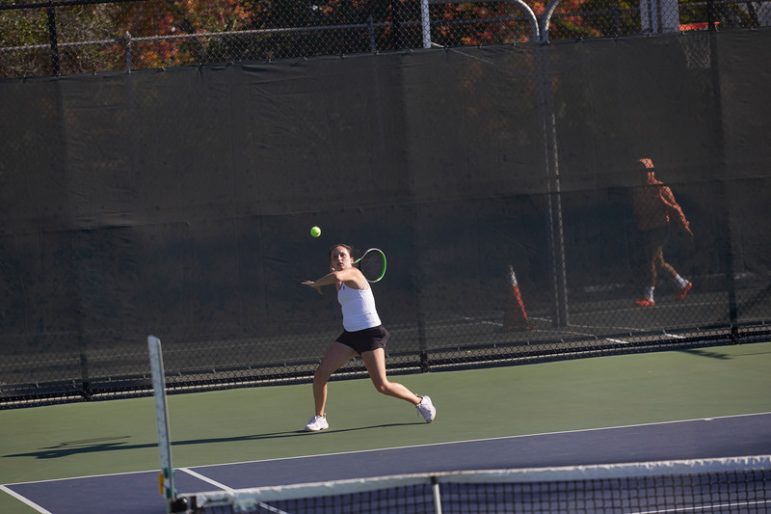 On October 5, the Highlanders beat Arroyo on the road, 7-0. Piedmont won each of the matches in straight sets.
Frankel got to play No. 4 singles and defeated Michelle Aduotum, 6-1, 6-2. Jumper beat Euan Sun at No. 1 singles, 6-2, 6-1. Bini handled Kusina Smith at No. 2 singles by the same score.
Elise Young and Ava Hersch took the No. 3 doubles match over Molly Smith and Kristen Graham, 6-1, 6-1.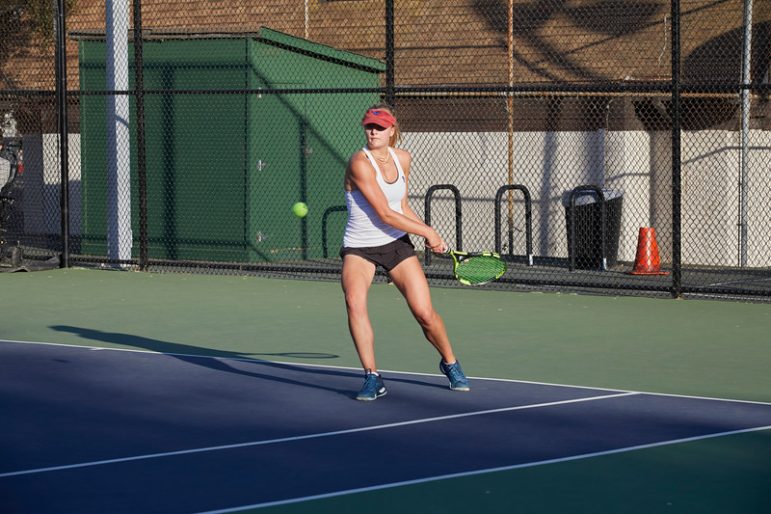 On September 30, the Highlanders beat Encinal on the road, 7-0. The Jets were short-handed and did not field a No. 4 singles player or a No. 3 doubles team.
Bridgette McEfee defeated Kali Gerite at No. 1 singles, 6-2, 6-0.